New Zealand Introduces Flurry of New Gun Restrictions Six Months After Christchurch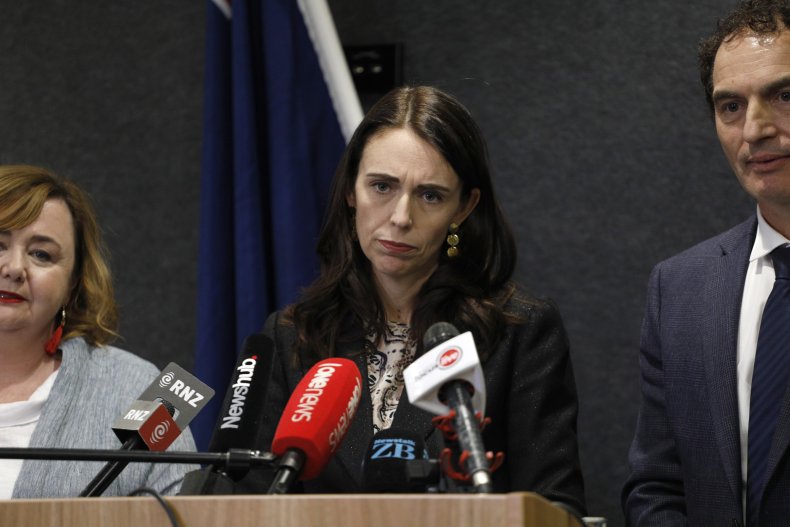 New Zealand lawmakers introduced a sweeping set of new gun control proposals into Parliament on Friday, six months after a mass shooting in Christchurch targeting Muslim worshipers killed more than 50 people.
The new restrictions would accomplish several items that have been on lawmakers' agenda since the massacre, including creating a firearms registry that would link individual weapons to license holders; tightening requirements on obtaining a gun-owner's license; and ramping up penalties for firearms offenses, among other items.
The topline proposal, perhaps the bill's most controversial, would establish a "full registry" of license holders and details about the firearms and prohibited gun parts in their possession.
Two months have elapsed since New Zealand began a buyback program for semi-automatic firearms after Prime Minister Jacinda Ardern shepherded a near-total ban on these weapons through the legislature after the Christchurch shooting.
By early September, some 15,000 guns covered by the ban and an additional 64,000 parts and accessories had been turned into the government, at a total cost to the government of roughly $20 million USD. The Associated Press reported that some estimates have placed the number of now-unlawful weapons in the country at around 175,000, meaning that less than 10 percent of the country's newly outlawed weapons have been surrendered to the government ahead of the December 20 deadline.
"Owning a firearm is a privilege not a right," Ardern said on Friday. "We absolutely recognize there is a legitimate need in our communities to be able to access guns, particularly our rural community, but what these changes do is recognize that actually there's a real responsibility that comes with gun ownership."
Pundits looking to New Zealand to draw inferences about how the United States might proceed with gun legislation may not find useful results. The island state does not have firearms protections analogous to the U.S. Constitution's Second Amendment, and a significant portion of its gun owners are farmers who use the weapons for pest control.
The majority of New Zealanders support the restrictions enacted after the Christchurch shooting, including the proposals to ban most semi-automatic weapons and to establish a buyback program.
Americans, on the other hand, are starkly divided on similar proposals being floated by U.S. lawmakers. A Monmouth University poll found that a slim majority of Americans favors a ban on future semi-automatic weapons sales, but a similarly slight majority also opposes a mandatory buyback program to address the number of semi-automatic weapons currently in circulation.
Former Congressman Beto O'Rourke, who is running for the Democratic Party's 2020 nomination, came out in favor of a mandatory buyback program in the wake of a mass shooting in El Paso, Texas, his hometown. His outspoken position on buybacks has drawn out consternation from at least one Democratic lawmaker, Senator Chris Coons, who expressed concerns about a 'gun confiscation' being associated with the Democratic Party.
O'Rourke responded to Coons via tweet, saying that "we have to do something about" the millions of "weapons of war," a reference to semi-automatic rifles, on U.S. streets.