New Zealand Hosts 20,000-Person Concert as Country Marks 2 Months Without COVID in Community
On January 16, the island nation of New Zealand held a 20,000-person outdoor concert where attendees neither had to wear face masks nor observe social distancing measures. The concert occurred as the country marked its second month without any new COVID-19 transmissions occurring between citizens.
The concert was the first stop in the six-stop summer tour of the native soul-pop band Six60. It toook place at the Waitangi Sports Grounds near the nation's northern tip.
Before Six60's concert, the country had hosted various New Year's Eve music festivals that also had massive crowds, including Rhythm and Vines, Rhythm & Alps and the Northern Bass festivals, each held in different parts of the nation, according to NME.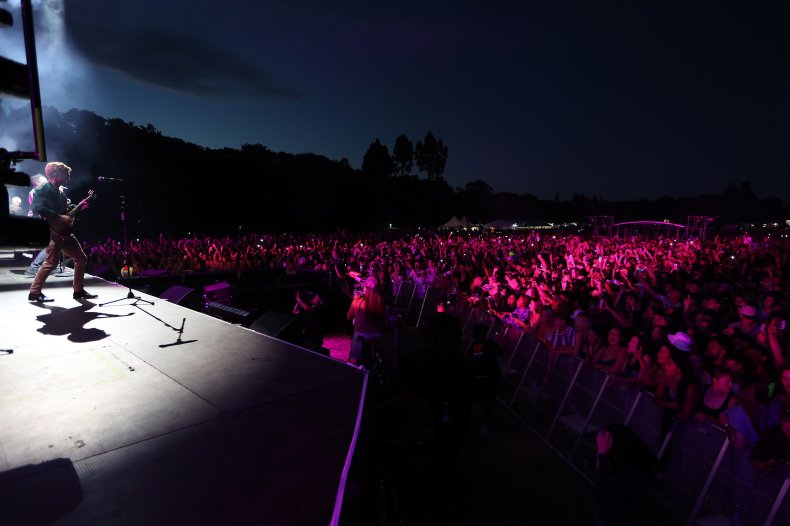 Now marks the second extended time period in which New Zealand has avoided any community infections among its population of nearly 5 million people. The nation first achieved three months without any new infections from June to August 2020.
Part of the nation's success laid in the fact that its Prime Minister Jacinda Ardern instituted a strict, country-wide lockdown for six weeks in March before the country had even recorded any COVID-19 deaths.
During the six-week lockdown, the country's top officials quickly closed its borders to any non-citizens and required any New Zealander returning from foreign travel to self-quarantine. Officials also created an extensive system of regular testing and contact tracing for its citizens to help contain the virus after the lockdown ended.
Polls showed that roughly 80 percent of the nation's citizens backed the lockdown, despite some political critics stating that the measures had worsened people's mental health and delivered a blow to the nation's tourist-reliant economy.
While the pandemic cost the nation NZ$21.58 billion (roughly US$15.39 billion), the country's leaders also instated business and paycheck protection programs that helped companies remain open and furloughed employees paid during the lockdown.
New Zealand is one of just 27 countries that have largely tamed the COVID-19 pandemic, according to EndCoronavirus.org, a self-described international volunteer coalition of over 4,000 scientists and other community stakeholders. The coalition operates under the New England Complex Systems Institute, an independent American research institution and think tank focused on applying analytics to social problems.
As of December 19, the 26 other countries are Australia, Bahamas, Bhutan, Brunei, Cambodia, Djibouti, Dominica, Fiji, Holy See, Iceland, Laos, Liechtenstein, Marshall Islands, Mauritius, Monaco, Mongolia, Saint Kitts and Nevis, Samoa, San Marino, Solomon Islands, Somalia, Sudan, Taiwan, Timor-Leste, Trinidad and Tobago, Vanuatu and Vietnam.
EndCoronavirus.org considers a country as having tamed COVID if it hasn't had any new local transmissions for 14 consecutive days and no land borders shared with another country that has a high infection rate.
Newsweek contacted Ardern's office for comment.