New Zealand Is Surprised It Still Has a Blasphemy Law, Tries to Repeal It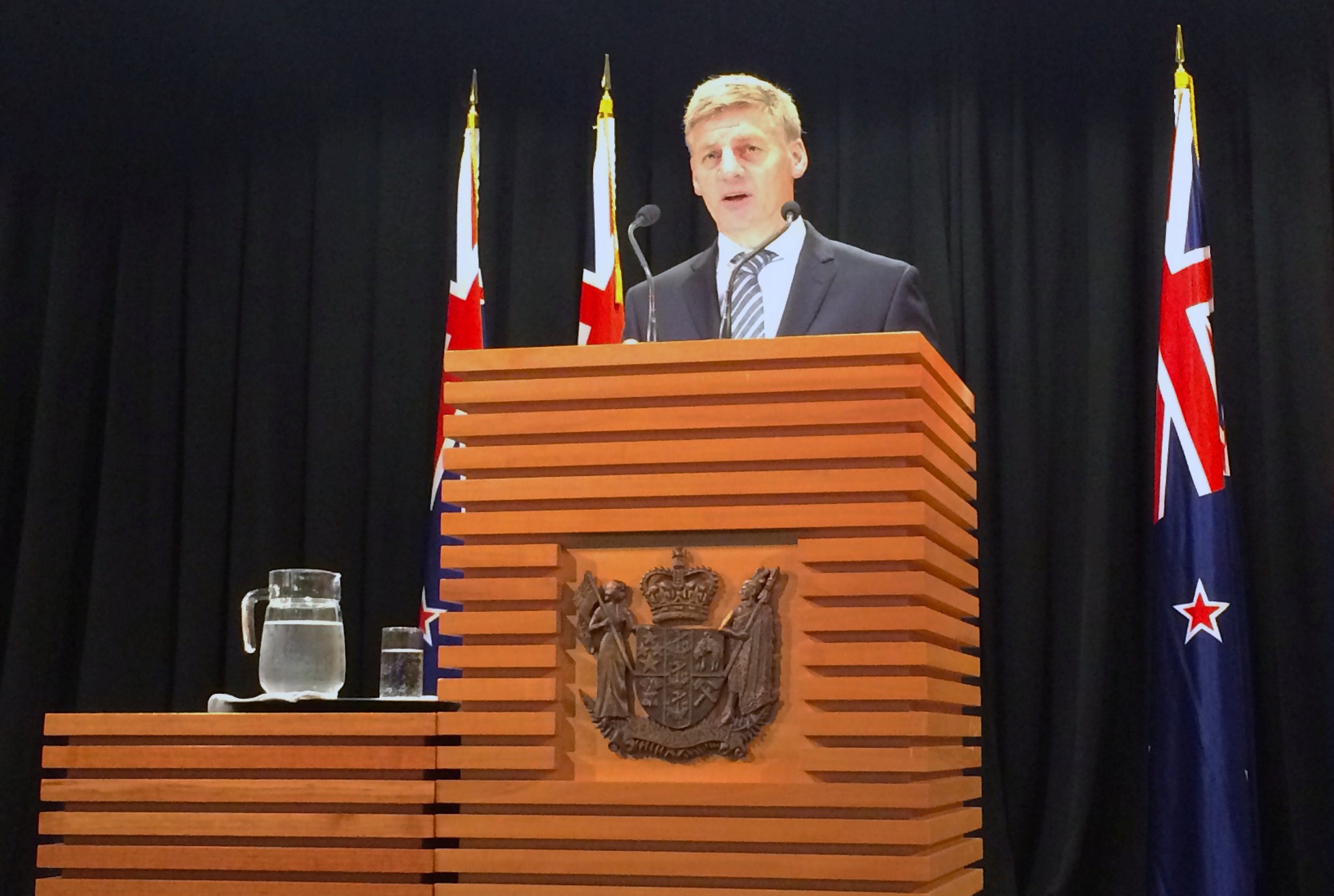 New Zealand's parliament threw out a bill to repeal the country's blasphemy law because the issue didn't seem urgent enough to be on the agenda with elections looming, even amidst strong political consensus to reform the "archaic" legislation.
Instead, Labour party MP Chris Hipkins tabled an amendment to the Statutes Repeal Bill to delete the crime of blasphemy, which would entail a less burdensome process for parliament. Labour party leader Andrew Little, who described himself as a "bit of a freedom of speech extremist" when speaking to The New Zealand Herald, said that was a more suitable process to get rid of the blasphemy law.
"I don't think anyone is lying awake at night thinking 'good heavens, I'm a target and I'm liable for a blasphemy prosecution'" Little said, quoted by Radio New Zealand.
Some New Zealanders, including its Catholic prime minister Bill English, were surprised to discover the country has strict blasphemy laws in place, inherited from the British Common Law and inscribed in the Crimes Act of 1961. Under the legislation, anyone who publishes any blasphemous libel faces up to a year in prison, although the only conviction on record dates back to 1922.
"Frankly, I did not think we had it, I thought it had gone," said English, speaking to the press on Monday. While he acknowledged the law should be scrapped, the prime minister agreed it wasn't a priority for parliament, which is due to be dissolved in August ahead of the September general election.
The conversation surrounding blasphemy ignited after police in the Republic of Ireland opened a probe on Saturday (which was closed without charges on Tuesday, as the BBC reported ) against British actor and author Stephen Fry for comments he made about God in a 2015 interview to the national broadcaster RTE.
Asked about what he would say to God if they ever met face to face, Fry - a staunch atheist - said he would ask: "How dare you create a world in which there is such misery that is not our fault?" Fry added he could not see the point in respecting such a "capricious, mean-minded, stupid God" who created a world "so full of injustice and pain."
Unlike New Zealand, blasphemy in Ireland does not carry a prison sentence, but a pecuniary fine. A recent high-profile case of imprisonment over blasphemy occurred in Indonesia, where Jakarta's Christian governor Basuki Tjahaja Purnama, known as "Ahok", was sentenced to two years' jail on Tuesday.
In Christian-majority New Zealand, even religious leaders think the blasphemy law should be scrapped. "It is an archaic and unhelpful law and it should be repealed," Anglican Archbishop Philip Richardson said, Radio New Zealand reported.
Richardson said that as offensive as Fry's comments may be, he had a fundamental right to defend his opinion and that God did not need to be defended by a statute. "Freedom of speech is fundamental of democracy, and indeed as any parent knows, freedom is a consequence of love," the Archbishop said.