New Zealand Plans to Implement Rising Age Limit to Buy Cigarettes, No Changes for Vaping
New Zealand is taking a major step to eventually ban tobacco for good.
A proposed new law that is expected to pass next year will implement an annual increase of the minimum age to purchase cigarettes in the country. It also puts a lifetime smoking ban on those aged under 14 into effect. The law was introduced on Thursday, and the government hopes that it will cause smoking usage to fade as time goes on. The goal of the new law is to have fewer than 5 percent of New Zealanders smoking by 2025.
"You meet, every day, someone facing the misery caused by tobacco," New Zealand Associate Health Minister Dr. Ayesha Verrall told The Associated Press. "The most horrible ways people die. Being short of breath, caused by tobacco."
Although the strict new law will apply to tobacco, there are currently no plans to change rules for vaping purchases. Verrall, along with other health experts in the country, said he considers vaping to be a gateway into quitting smoking. Furthermore, they cite tobacco usage as more harmful than vaping, with it being attributed to around 5,000 deaths each year.
Many small business owners are fearful of how the new law could impact businesses. The Dairy and Business Owners Group represents almost 5,000 convenience and corner stores, commonly called "dairies" in New Zealand, and those stores could be heavily affected by the ban.
"We all want a smoke-free New Zealand, but this is going to hugely impact small businesses," said Sunny Kaushal, the group's chairman. "It should not be done so it is destroying dairies, lives and families in the process. It's not the way."
Kaushal claims that a black market for tobacco has already been created as part of the major tax increases on tobacco currently in effect. He added he felt, "this is being driven by academics," rather than businesses and that declining smoking rates showed smoking in New Zealand would drop without the new law.
Verrall rebutted this claim, saying that the new increasing age limit would encourage those who want to quit smoking to finally do so. She refers to tobacco as a "cruel product" that complicated her late grandmother's health. Through these new measures, she hopes that others will not have to suffer through the pain that her grandmother did.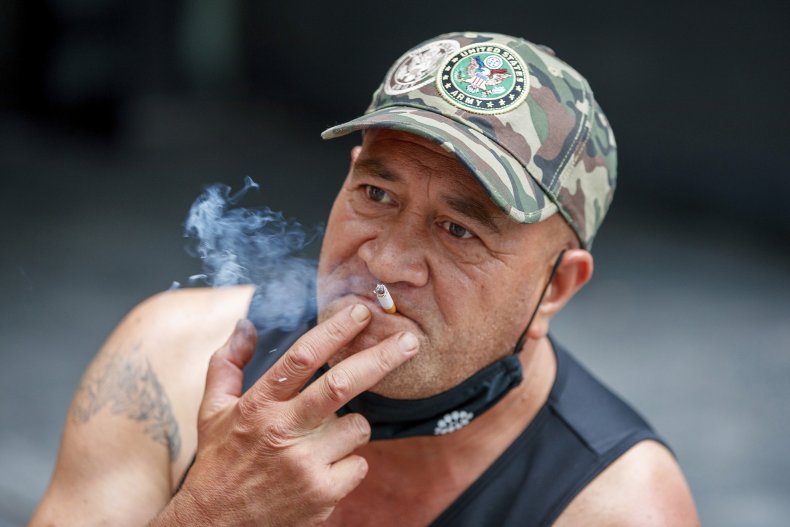 The new law means, in theory at least, 65 years after the law takes effect, shoppers could still buy cigarettes — but only if they could prove they were at least 80 years old.
Other parts of the plan include allowing only the sale of tobacco products with very low nicotine levels and slashing the number of stores that can sell them. The changes would be brought in over time to help retailers adjust.
Smoking rates have steadily fallen in New Zealand for years, with only about 11 percent of adults now smoking and 9 percent smoking every day. The daily rate among Indigenous Maori remains much higher at 22 percent. Under the government's plan, a task force would be created to help reduce smoking among Maori.
"We don't think tax increases will have any further impact," Dr. Verrall said. "It's really hard to quit and we feel if we did that, we'd be punishing those people who are addicted to cigarettes even more."
And she said the tax measures tend to place a higher burden on lower-income people, who are more likely to smoke.
The sale of vaping products is already restricted to those aged 18 and over in New Zealand and vaping is banned in schools. Verrall said there was some evidence of a rise in youth vaping, a trend she is following "really closely."
New Zealand's approach to ban the next generation from tobacco smoking hasn't been tried elsewhere.
But she said studies have shown youth sales decrease when minimum ages are raised. In the U.S., the federal minimum age to buy tobacco products was raised from 18 to 21 two years ago.
She also said the pandemic had helped people gain a new appreciation for the benefits of public health measures and rallying communities, and that perhaps that energy could be harnessed not only to tackle smoking but also diseases like diabetes.
The Associated Press contributed to this report.