New Zealand Prime Minister Jacinda Ardern has expressed concern that a possible ban on conversion therapy in the country could go against religious freedom.
Ardern made the comments at a Monday press conference, in response to the country's justice select committee finding on the matter. The committee failed to recommend that New Zealand go ahead with a nationwide ban on the discredited practice, which attempts to "convert" a person's sexual orientation or gender identity, despite finding admitting that the practice is "harmful."
"It's something that I know our LGBTI community rightly so feels very strongly about, and it's an issue that I do have concerns about," said Ardern, who noted that she had not yet read the full committee report.
"This is where my concerns are," she continued, "often you have very vulnerable, particularly young people, in that situation and so I think the select committee is right to be concerned about those vulnerable young people"
Although the prime minister said that her concerns were primarily about vulnerable young people who could be affected by the practice, she failed to endorse a ban and noted that such a move could offend some religious people.
"At the same time," Ardern said, "there will be those who perceive that it's a part of their freedom of expression within their religion."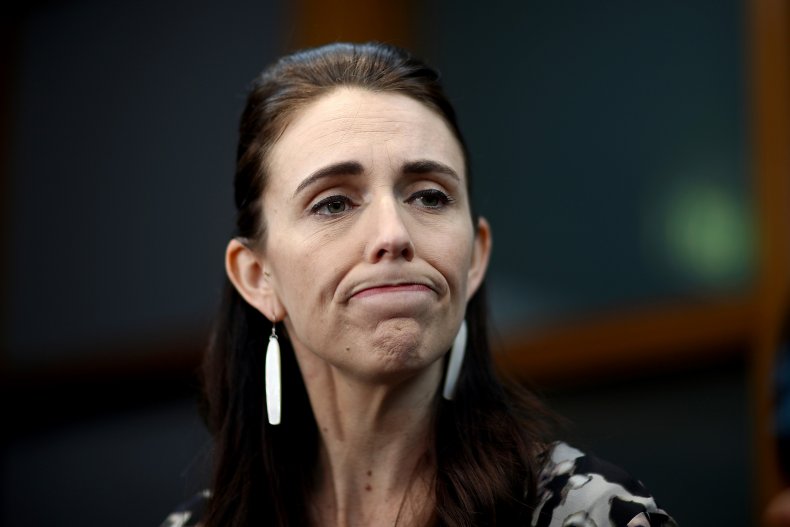 It was reported Sunday that the committee had responded to a pair of petitions by LGBTQ activists Max Tweedie and Amanda Ashley, which requested the practice be banned.
The committee's report did appear to agree that conversion therapy is harmful, but cited fears over violating "religious expression" as a reason to not go ahead with a ban.
"We thank the petitioners for raising this important issue. We agree with the argument that conversion therapy is harmful," the committee states. "However, we believe more work needs to be done before any decision is taken to ban it. In particular, thought must be given to how to define conversion therapy, who the ban would apply to, and how to ensure that rights relating to freedom of expression and religion were maintained."
Activists were not impressed with the idea that religious freedom could include the freedom to harm LGBTQ people, or that any further research was required on the matter.
"The kind of premise of conversion therapy is based on the idea that someone's sexual or gender identity is wrong and therefore can be changed," said Tweedie to Newshub. "We don't allow stoning of homosexuals on the basis of religious freedom because obviously that causes harm."
Conversion therapy is based on the idea that a person's sexual orientation or gender identity can willfully be changed by utilizing a pseudoscientific and usually religious-based form of counseling. Experts have dismissed the controversial therapy as both ineffectual and harmful, and it has been banned in several areas around around the world.
People who support the debunked practice, as well as those opposed to LGBTQ rights generally, often cite religious freedom. This strategy has had mixed results around the world. Canada's Supreme Court ruled in June that human rights for LGBTQ people should take precedence over religious freedoms, where there is a conflict.