New Zealand Remembers Christchurch Shootings on One-Year Anniversary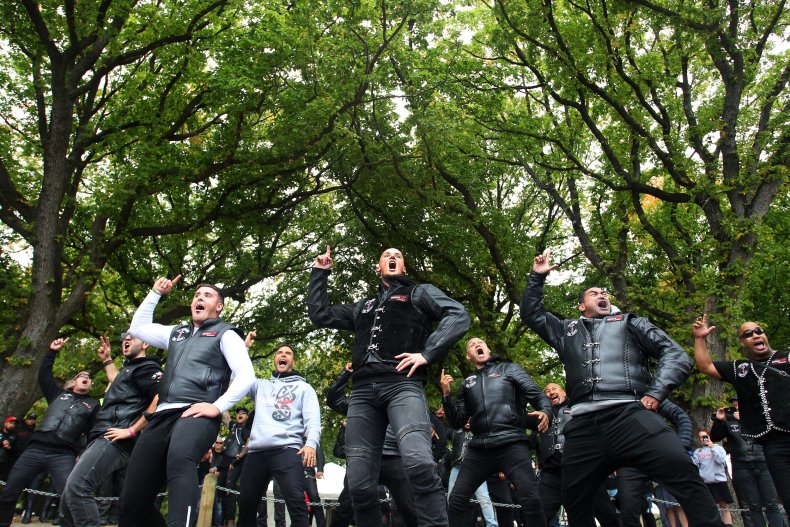 New Zealanders remembered the one-year anniversary of the mass shooting at two Christchurch mosques that resulted in the deaths of 51 people and dozens injured.
The New Zealand Herald reported that planned events around New Zealand meant to honor the victims of the March 15, 2019 shooting were canceled amid fears over spreading COVID-19 among the population.
People still made their way to the Al Noor mosque and the Linwood Islamic Center, where the 51 worshippers lost their lives, to mark the occasion.
Dozens of people who form part of the Tu Tangata biker club performed a traditional Maori haka dance in front of the Al Noor mosque, according to the Associated Press.
Prime Minister Jacinda Ardern canceled planned events as a precautionary measure to halt the spread of the novel coronavirus. The events were not ticketed, and so if a spread were to occur there would be no way of knowing where it originated from. As of this publication, New Zealand has eight cases of COVID-19.
"This is a pragmatic decision. We're very saddened to cancel, but in remembering such a terrible tragedy, we shouldn't create the risk of further harm being done," Ardern said, as reported by the New Zealand Herald.
"The advice we received for this event, is that based on people travelling from different parts of the country and from overseas, if there was a case it could be difficult to trace those who had come into contact with that person, so we are taking a cautious approach. March 15 now becomes an opportunity for every New Zealander to reflect in their own way on the events of a year ago. I encourage everyone to take time on Sunday to remember and to recommit to the values of inclusion and love demonstrated so clearly a year ago."
Christchurch Mayor Lianne Dalziel urged members of the community to reflect on how the incident impacted the members of the community even if they could not all come together to commemorate the lives of those lost.
"We can still reflect on the incredible ways the community came together in response to the events of that tragic day, and think of ways that we can build on the compassion and unity that was so poignantly shown in our city, across the country and throughout the world," Dalziel said.
The suspect linked to the shootings, an Australian white supremacist named Brenton Tarrant, was charged with murder, attempted murder and terrorism. His trial is set to begin on June 2.