New Jersey Prisoner Escapes Custody, Arrested After Hiding in Airport Bathroom Ceiling
A suspect who managed to briefly escape after being detained by at a New Jersey airport was arrested again after climbing into a bathroom ceiling.
The man was stopped Tuesday morning by Customs and Border Protection (CBP) officers as he attempted to flee the country at Newark Liberty International Airport while awaiting trial, according to the New York Post and WABC.
After the U.S. citizen was taken to Terminal C for processing, he asked the officers if he could use the restroom.
Once in the bathroom, the suspect allegedly tried to escape by climbing into the ceiling.
According to NBC, officers then spent at least a couple of hours searching for 40-year-old Constantino Coffie before he was eventually apprehended again.
CBP then handed over the suspect to Homeland Security for federal prosecution.
"The incident resulted in minimal operational impact to Newark Liberty International Airport," a Port Authority spokesperson said.
Newark Liberty Airport confirmed on Twitter that it halted arrivals at Terminal C for emergency vehicles before reopening a short while later.
It is unclear how the suspect managed to climb up into the bathroom ceiling with the officers on hand noticing.
The CBP and the Port Authority of New York and New Jersey Police Department have been contacted for further comment.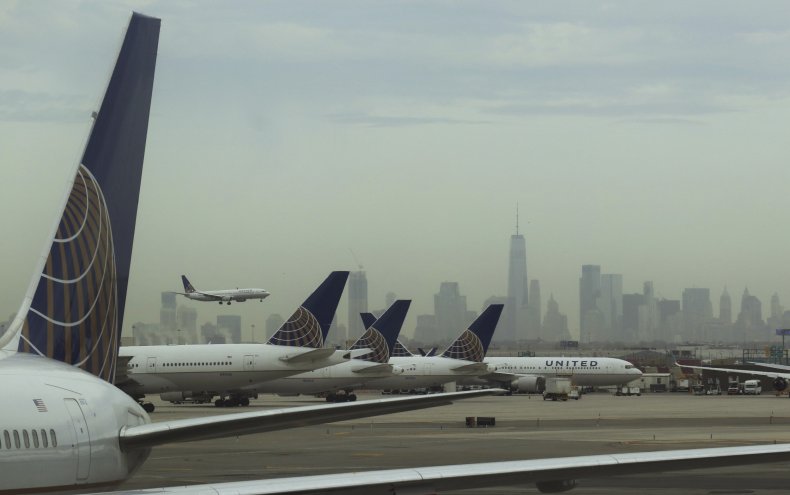 Earlier this month, a man in Florida attempted to evade capture from police by submerging himself in a pond only to be arrested when he eventually came up for air.
The Suwannee County Sheriff's Office said that they had a warrant out for 36-year-old Daniel Christopher Booth after he was accused of selling methamphetamine.
Officers then went to the solar power plant where he worked to detain him, but he fled when officers turned up.
"When Deputy Wadford arrived at the solar plant, Mr. Booth decided that he didn't want to go to jail and tried make his escape and ran away," the sheriff's office said in a statement on Facebook.
"Now we can only assume that Mr. Booth has seen one too many action movies and thought he could hide from the K9 teams from Suwannee CI and Mayo CI by hiding under the water in a pond.
"He didn't take into account he's not a fish and had to come up for air and was quickly captured. Mr. Booth was transported to the Suwannee County Jail soaking wet and with additional charges related to his not so great escape."
The force also poked fun at the suspect by adding #actionmoviesarenotreallife #NotRambo and #BreathingIsNotOptional hashtags to the post.