Newborn Baby Discovered in Chicago Alleyway Dresser Drawer
Police in Chicago on Tuesday confirmed the discovery of a seemingly abandoned newborn baby in an alleyway in the westside neighborhood of Montclare. The infant, a boy, was found around 8:15 a.m. stashed in a drawer of a dresser that had been left in the alley.
The infant was discovered by a local woman who was attempting to remove a portion of the dresser drawers in order to recycle them. The woman spoke to NBC 5 Chicago and asked that her name not be given.
"I put my finger on the little foot, to just to see he was moving," she said. "I found him that is the greatest thing....Every time I think about the little details, it just makes me mad. So I'm just gonna focus on the miracle that I was there, and that everybody showed up on time because I was shaking. I was shaking so bad."
The woman also said that the infant's mouth was full of vomit when she found him. She rendered some amount of care and aid to him while waiting for first responders to arrive. He was also reportedly wrapped with a rosary.
The infant was taken to Lurie Children's Hospital for treatment. The specifics of his condition are vague. Police have reported only that he is in good condition.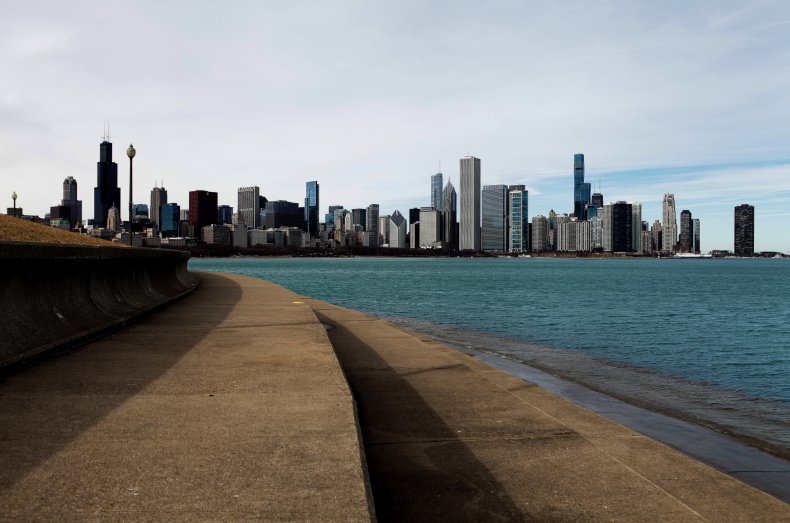 While trash pickup had been scheduled for the area on Tuesday, officials said they were unsure that the drawers were close enough to the curb. It is possible that the city workers collecting the trash might not have noticed the infant.
"It's a good thing somebody came by. It's hot out there. It could've ended differently," Chicago Fire Department spokesperson Larry Langford told the Chicago Tribune. "But it's all seemingly worked out."
Newsweek has reached out to the Chicago Police Department for any updates or comments on this case but did not hear back before publication.
The department would not confirm to the Tribune whether or not they are searching for the infant's mother. Under Illinois, it is likely that the person who abandoned him would face arrest for child endangerment.
"It's very heartbreaking to hear something like that," nearby resident Candy Pittner told ABC 7 Chicago. "I don't get it. I really don't because you have so many other places, you could have dropped it at a hospital...firehouse, church. You could have even rang my doorbell. I would have taken the baby and left. Anything but leaving it in that drawer."