Newborn Suffers 16 Bone Fractures, Teenage Parents Jailed on Multiple Counts: Police
A teenage couple was arrested after their newborn infant was found to have 16 bone fractures.
Robert Oaks and Sylvia Kutchman—ages 19 and 18, respectively, of Nanty Glo, Pennsylvania—were taken into police custody on Friday following an investigation into alleged abuse of their five-week-old child. They are each charged with felony aggravated assault and endangering the welfare of children, as well as charges of assault and recklessly endangering another person.
Concerns arose when the couple took the child to Conemaugh Memorial Medical Center in Johnstown on November 12. The teen parents believed their daughter had suffered an arm injury.
An examination found that the child had a broken arm and suffered numerous other fractures.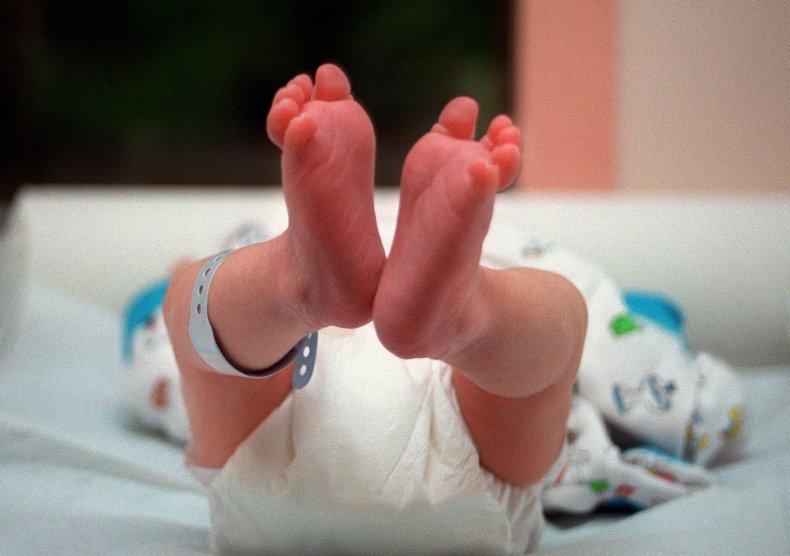 The couple were reportedly told they needed to take the child to UPMC Children's Hospital of Pittsburgh, but they refused to do it themselves.
UPMC Children's Hospital contacted the Nanty-Glo Borough Police Department.
"This is child abuse," Dr. Rachel Berger wrote in a report, per Law & Crime.
Another doctor, the one who reported the abuse to police, added that "this has to be abuse, no normal care could cause these injuries and in these stages of healing... there is no evidence of any underlying medical condition which would predispose her to these fractures."
As reported by TheTribune-Democrat, police believe that the child's fractures must have occurred between the evening of November 11 and the following day. The broken arm, meanwhile, is believed to have happened between November 5-13.
Kutchman allegedly told medical staff that Oaks was "too rough" with their daughter. During an earlier call on November 5, she reportedly said something similar to medical personnel responding to a call from the couple about a potential "traumatic injury" to the infant.
Oaks said that he had been swaddling the child when he heard a "pop" noise and said that he must not have known his own strength.
This earlier incident was left for the Cambria County Child & Youth Services to follow up on, as the child showed no bruises and was moving around with no issues.
Then a video posted to Facebook by Kutchman on November 9 shows her daughter with an immobile arm, indicating that the injury had most likely occurred by then.
While being questioned prior to their arrest on November 16, Oaks and Kutchman reportedly said that they had no idea how the injuries happened and assumed that their baby's issue "must be brittle bone disease."
Oaks and Kutchman are being held in Cambria County Prison ahead of a preliminary court hearing on Monday. They did not post bail.
Newsweek reached out to the Cambria County Sheriff's Office for a comment on this story.