Both Parents Died the Week These Newborn Twins Were Born in Florida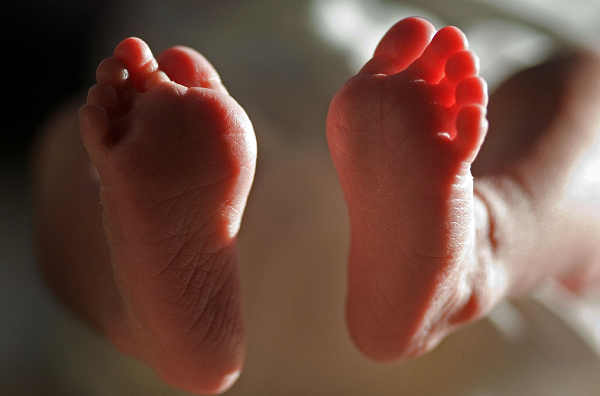 Just a few days after giving birth to twins, a Florida woman died on the same day as the funeral service for her boyfriend and father of the twins. Stephanie Caceres, 27, died Wednesday from an infection she developed after giving birth to the twins via caesarean section, the Palm Beach Post reported. The twins were just 12 days old when their mother passed away in a Florida hospital.
The twins' father, 26-year-old Jevaughn Suckoo, was shot and killed outside the family's West Palm Beach home on July 11. Three days after his death, Caceres, with whom Suckoo shared a two-year-old daughter, went into labor.
The couple had celebrated their new arrivals with a baby shower just days before Suckoo was found dead outside the gated apartment complex where they lived. Neighbors described the couple to Palm Beach Post as loving and hardworking and said the complex is generally a safe area. According to the local newspaper, there hadn't been violent altercations or shootings reported in the neighborhood surrounding the complex all year.
A day after Caceres gave birth to the twins, she expressed her grief over the loss of her longtime boyfriend in a Facebook post.
"I just don't understand how someone can have the heart to leave three kids without a father especially two that never got the chance to even meet him," she wrote. "They didn't deserve this! I'm trying I really am to stay strong but this has to be the toughest battle I've ever had to fight."
Following the death of the father and the mother, friends and family members set up a GoFundMe for the couple's three children, Kailanie, Jevaughn Jr. and Lailah. All proceeds will go toward the children's health, education and maintenance, according to Lina Niemczyk, an office manager where Caceres worked.
"Our goal is to secure their future," Niemczyk told the Palm Beach Post. "It's a promise to their mom and dad."
Suckoo's death has been ruled as a homicide, but authorities have not made any arrests at this time. It's unclear if the children will be placed in foster care or live with family members following their parents' deaths.
According to the most recent Adoption and Foster Care Analysis and Reporting System data, more than 415,000 children were in foster care in 2014.