Newington Shooting: Police Respond To Shooting At Hoffman's Gun Center in Connecticut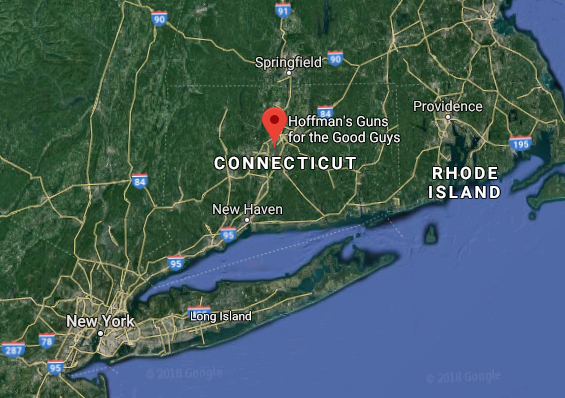 Police responded to reports of a shooting at a gun center in Newington, Connecticut, on Wednesday, WTNH-TV reported. Authorities said the shooting took place at "Hoffman's Guns for the Good Guys," a gun store and range on the Berlin Turnpike.
Police were investigating the possibility that the situation involved someone who died from a self-inflicted shooting, according to WTIC-TV. The shooting took place just before 10 a.m., authorities said. No other details were immediately released.
Hoffman's boasts an indoor shooting range with seven 25-yard lines, according to its website. All handgun calibers up to a .44 Magnum are allowed. The center also says a "range safety officer" is on the scene at all times.
This is a developing story and will be updated as more information becomes available.