Newly Built Border Wall Section in California Collapses Over to Mexico in High Winds
A newly built section of the U.S. border wall in California was reportedly blown over during high winds on Wednesday, and landed on the side of Mexico.
According to CNN, the fallen installed panels were part of a larger project in the area to improve existing portions of the border wall that separates the U.S. and Mexico.
Agent Carlos Pitones of the Customs and Border Protection sector in El Centro, California told the outlet that the newly constructed section was unable to fare windy conditions in the area because the concrete had not yet been cured. The portion of the wall in Calexico, California had only recently been set in concrete foundation, he said.
"We are grateful there was no property damage or injuries," Pitones added.
Ralph DeSio, a spokesperson for U.S. Customs and Border Protection told Newsweek the collapse was an "uncommon event," and clarified that construction was ongoing.
"The border wall system is imperative to securing the border and is what border patrol agents have asked for and need to maintain operational control of the southern border," DeSio said.
A video shared by KYMA shows the brown panels falling over onto a line of trees situated close to the structure on Mexico's side, and adjacent to a street in Mexicali. CBP officials said the incident caused authorities in Mexico to divert traffic away from the vicinity pending reconstruction. Pitones declined to give an indication as to how long it would take to clean up the area and fix the fallen wall section.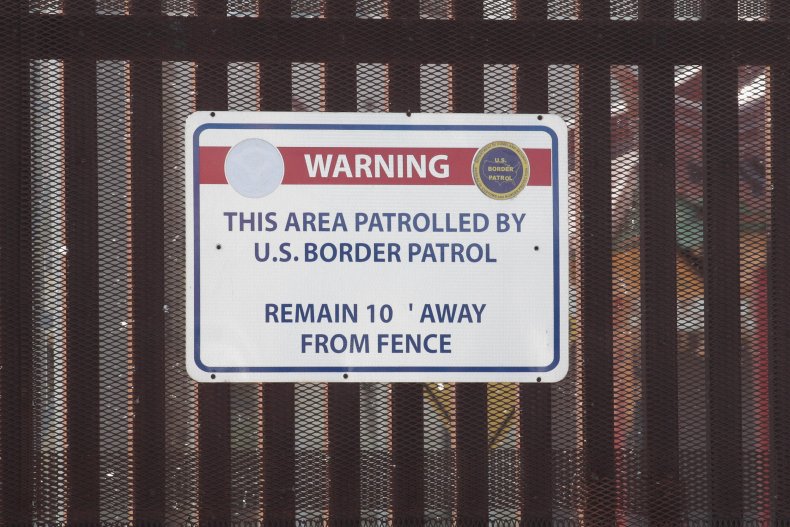 Throughout his 2016 presidential campaign, President Donald Trump's signature policy was to build a wall on the southern U.S.-Mexico border and have Mexico pay for it. Trump has since backed away from his promise after Mexico repeatedly rejected his calls for them to pay for the barrier's construction.
The president reignited his vow to see Mexico pay for his long-promised wall during a campaign rally at the Wildwoods Convention Center Oceanfront in New Jersey on Tuesday evening.
"The money is won," Trump said, referring to his recent court victory that allowed him to use $3.6 billion in military construction funds for the structure. "And we are now building that beautiful wall."
It's "going up at record speed," he continued. "And next year, we'll be over 400 miles and shortly thereafter it will be complete."
"But, Mexico is, in fact, you will soon find out, paying for the wall, okay?" Trump added. "The wall is ultimately and very nicely being paid for by Mexico."
The Trump administration has so far managed to construct a little over 100 miles of the wall. Trump has promised his supporters that he would build at least 450 miles by the start of 2021.