A Newly Built High School Was Designed With Hiding Places and Curved Hallways to Make Things Harder for Mass Shooters
Students of Fruitport High School in western Michigan will be returning on September 3 to a drastically different high school. The building is going under $48 million worth of renovations and new construction. Among the new additions? Curved hallways and subtle hiding places designed to slow down a potential mass shooter.
Though the building will be ready for students in just two weeks, the construction is expected to be completed in 2021. The building won't be perfect on opening day, however. The school district expects that parking will be difficult this year with all the construction. Students also won't have lockers at the beginning of the year. But as the building is completed, students will have access to more and more new spaces throughout the school year.
"Our contractors are making tremendous progress," Fruitport Superintendent Bob Szymoniak told KCEN.
"Our ask is that our community be very understanding, keep the eyes on the prize because when our high school is done it's going be magnificent," he added.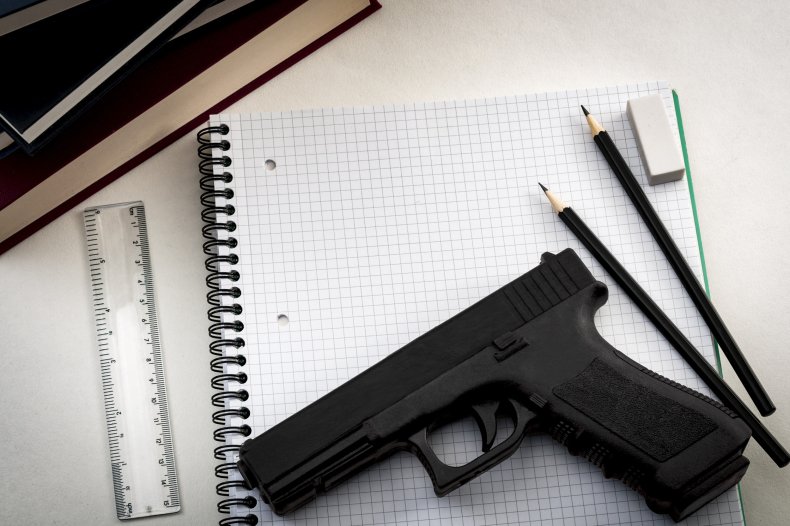 But while it's always exciting to see what's changed in a newly renovated building, it's the philosophy behind the redesign that's getting all the attention. The school district hopes that the changes to Fruitport High will make things more difficult for a potential shooter.
"If I go to FPH and I want to be an active shooter, I'm going in knowing I have reduced sightlines," Szymoniak told The Washington Post.
Among the changes are cement bump outs in the hallways, access control locks on all the doors that can all be locked at once by pressing a button, impact-resistant film on all windows, and curved hallways. An administrator will also have an office that has views of the main entrance, vestibule and some of the hallways. Classrooms have also been designed with a "shadow zone" — a corner of the room that will be unable to be seen from the hall.
"This building will be the safest, most secure building in the state of Michigan when it opens," Szymoniak told KCEN.
One of the building's designers is Matt Slagle, the director of K-12 projects for the design firm TowerPinkster. In addition to schools, TowerPinkster also designs prisons. Slagle told the Post that he hoped Fruitport High School's design was a welcoming presence while still offering security. Though the security features are expected to help, Slagle says the school isn't impenetrable.
"We'll never make it completely safe from someone who desires to cause harm," Slagle said.
Still, the design will should be able to buy students and teachers time should the unthinkable happen.
"These are going to be design elements that are just naturally part of buildings going into the future," Szymoniak said.
According to the Washington Post, over 228,000 students have been exposed to gun violence since the Columbine High School shootings in 1999. In 2018, there were 24 school shootings. This year, there have been 22 shootings so far, according to CNN.