News Deserts Are a Threat to Democracy | Opinion
In Brazil, there are almost 34 million people who live in news deserts—lacking access to local news. That's almost 16 percent of Brazil's population—one of the largest countries in the world.
News deserts are communities "either rural or urban, with limited access to the sort of credible and comprehensive news and information that feeds democracy at the grassroots level," according to the Center for Innovation and Sustainability in Local Media. Far from a Brazilian problem, in 2018, more than 1,300 communities in the U.S. were considered news deserts. The prominence of news deserts is only increasing.
Newspapers close, merge, relocate or reduce so much of their coverage that they become somewhat irrelevant. Communities get left behind and citizens turn to ulterior methods to know what's going on in their neighborhoods—and that's where problems can begin.
Several areas, especially those far away from the city center or in less developed locations, are usually not covered by news outlet, or the focus of big, traditional news outlets. They remain mostly invisible.
Fortunately, there is a growing movement of independent journalism that is reducing information deserts through local and often online initiatives. In Brazilian favelas, there's a media revolution taking place, with local activists joining forces to create reliable news sources from and for the favela. In the U.S., journalists are struggling to find new ways to cover local news, but the fact remains: Local news deserts are a threat to democracy.
They are a fertile ground for fake news as people seek information and find it through unreliable means like Facebook, or in WhatsApp groups.
According to Atlas da Notícia, an initiative mapping news outlets producing journalistic content in Brazil, there has been a reduction in the number of cities considered deserts in recent years, thanks to the emergence of online media. However, in many communities, the only way to effectively know what is happening is through social networks like Facebook and WhatsApp—social media apps that receive the most accusations of being associated with fake news.
In the U.S., the situation is not so different. News deserts are one of the final frontiers of fake news and misinformation—and often disinformation. QAnon, a far-right conspiracy theory that claims there is a secret cabal of devil worshipers, pedophiles and cannibals conspiring against former President Donald Trump, is a hoax spread mainly through social media. When one lives in a place where there's little to no way to check the veracity of information, it becomes easy for misinformation to spread.
The reasoning is quite simple: If people living in places where information abounds, whether online or through print or television media, still end up succumbing to fake news via social networks, what about those who live in places where it is difficult or virtually impossible to get quality information about daily news from their own community?
"The role of professional local media, in general, is to be the eyes and ears of local communities that help to make truthful information accessible to the public," said Stephen Jefferson, CEO of Bloom Labs, a location-based platform for local news. "Losing local and regional media increases our chances of encountering alternative sources and making decisions in our personal lives and communities that are not in our best intention."
Lack of good information can also kill.
In 2014, a woman was beaten and killed in São Paulo after rumors spread on Facebook stating that she practiced black magic rituals and kidnapped children. In 2018, two innocent Mexican men were beaten and burnt alive after rumors spread online that they were responsible for kidnapping children.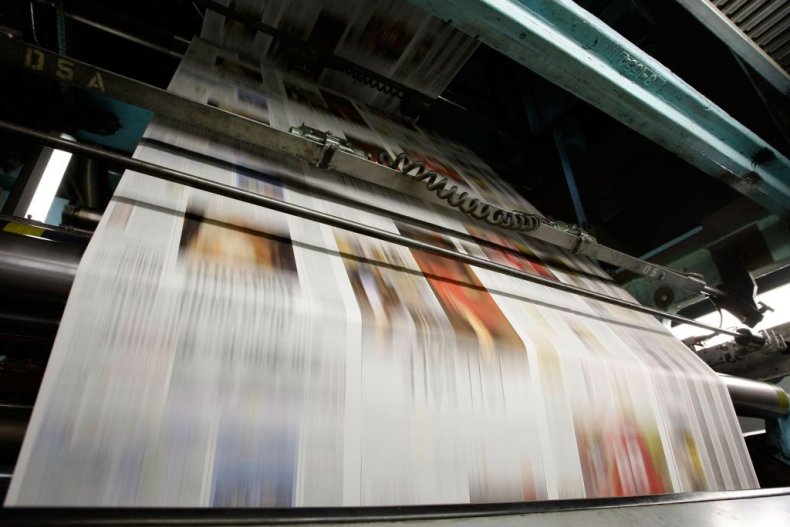 In several cities throughout Brazil, Facebook pages continue to spread fake news and step in as local newspapers—with little or no verification or accountability concerning what is posted.
Both in Brazil and the U.S., social media is considered largely responsible for the rise of the far right, from former President Donald Trump to President Jair Bolsonaro. Both bet on the massive use of fake news and disinformation and put democracy in danger, creating self-replicating bubbles, fostering political divides and polarization and promoting extreme and extremist content.
Local legitimate media outlets provide a counterbalance to national narratives. They allow local communities to discuss, to see their neighbor as part of their community and not a distant enemy, allowing citizens to engage in debates that directly concern them.
Initiatives such as local media in Brazilian favelas are important. They bring attention to the shared needs of the community and what's happening at the local level. Local news media serve as a stabilizing mechanism for communities through familiarity.
"People still use local services and providers, such as Yelp, Facebook and social platforms to gather info about communities. There's also some information that people are not getting that is not gonna be filled by Facebook or local TV stations. There are issues that are not getting attention. We are at risk of seeing a development of civic problems due to lack of information," said professor Jeremy Caplan, director of teaching and learning at CUNY's Newmark Graduate School of Journalism.
Caplan said large corporations like Google or Facebook can partner with local news outlets to offer support and provide platforms for their work. Crowdfunding or grassroots support from the community, mediated by professional journalists committed to ethical standards, can also help end the prevalence of news deserts.
"Without local press, the population is poorly informed about the actions of the local/regional government. This impacts the citizen's decision-making capacity. In news deserts, the news outlets of national scope end up being the sources of news for the population, but they hardly ever cover topics relevant to these localities," said Mariama Correia, researcher for Atlas da Notícia in Brazil.
News deserts are dangerous for democracy. Society needs to find ways to ensure that quality information is available to everyone, everywhere.
Raphael Tsavkko Garcia is a Brazilian journalist based in Belgium. He holds a PhD in human rights from the University of Deusto (Spain).
The views expressed in this article are the writer's own.