Twitter Reminds Donald Trump of His False Promises to LGBT Community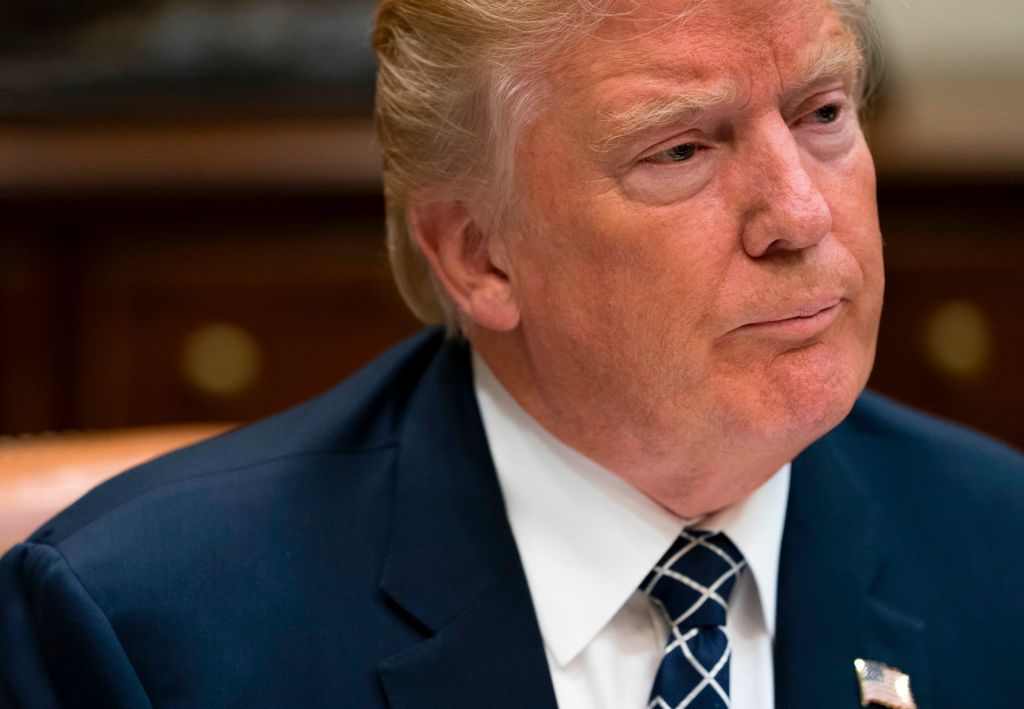 On the very same platform that President Trump announced transgender people would not be allowed to serve in the United States military, he was reminded of a pledge he made to the LGBT community last year.
Trump made a declaration via his personal Twitter account in a series of posts on Wednesday morning, saying the American forces "must be focused on decisive and overwhelming victory," and that he had made the decision with generals who were not named.
But Twitter quickly pointed out how this was breaking a previous promise the president made on the campaign trail. Just minutes after Trump tweeted, users began re-tweeting a post from the president in 2016 while he running against Hillary Clinton during the presidential election.
"Thank you to the LGBT community! I will fight for you while Hillary brings in more people that will threaten your freedoms and beliefs," Trump had written in June last year.
Related: Why did Trump ban transgender people from the military?
The post was widely shared with more than 24,000 retweets and 54,000 likes in the first half hour after Trump's declaration.
The promise contrasted dramatically to the news Trump shared on the same account little over a year later. "After consultation with my Generals and military experts, please be advised that the United States Government will not accept or allow Transgender individuals to serve in any capacity in the U.S. Military," he wrote.
"Our military must be focused on decisive and overwhelming victory and cannot be burdened with the tremendous medical costs and disruption that transgender in the military would entail."
The decision to allow transgender people to work openly within the military was made last year, but Trump appears to have backtracked on the move.
The announcement comes midway through a debate on Capitol Hill over the Pentagon's requirement to pay for medical treatment related to gender transition, a practice brought in by President Obama.