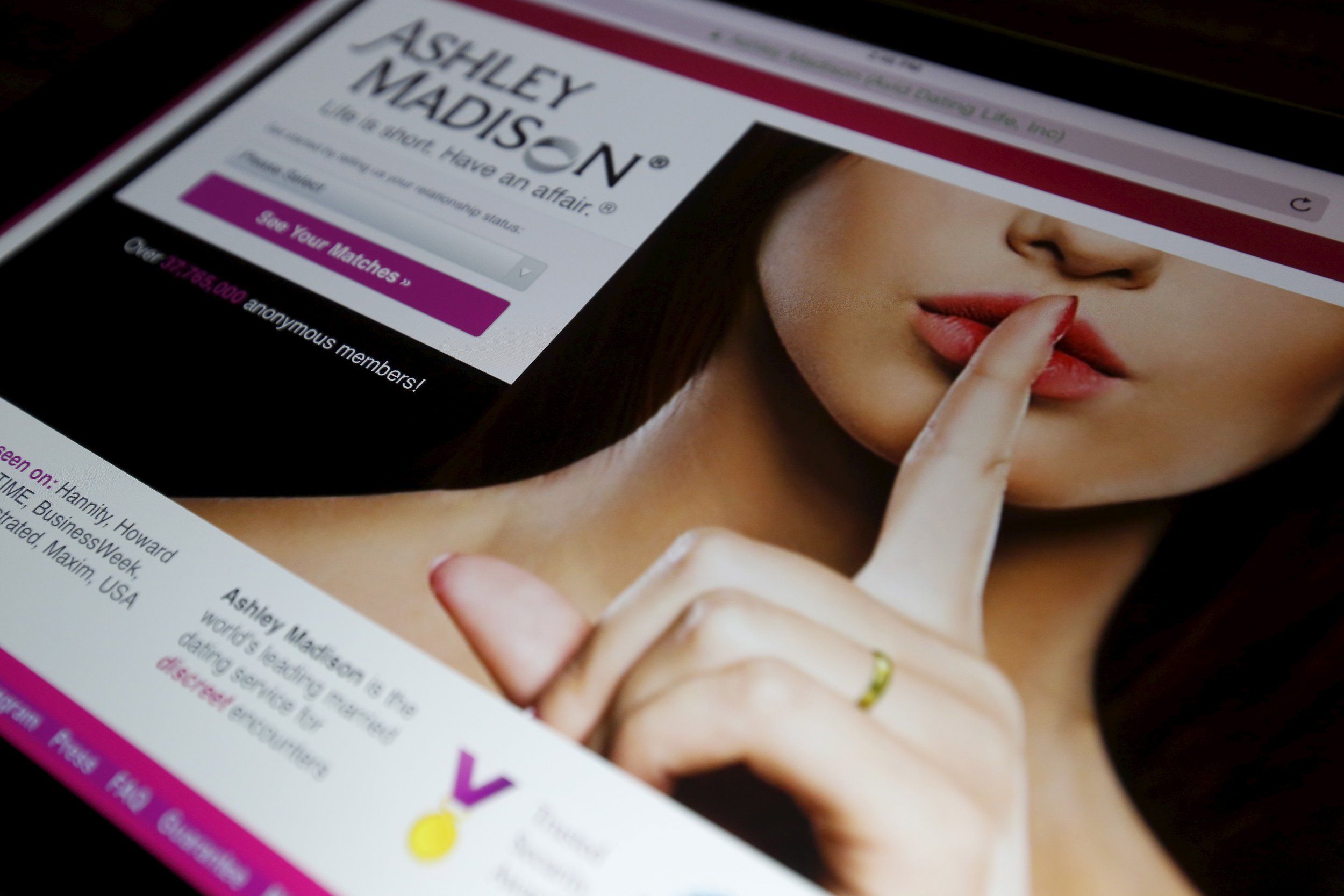 Most news organizations have been treading lightly since hackers posted a stolen bounty of AshleyMadison.com customers' sensitive data to the dark Web on Tuesday. While those outlets have made sure not to reveal personally identifiable information, others have gone so far as to name those who appear to have agreed with the website's catchphrase: "Life is short, have an affair."
Following the breach of the infidelity-focused website last month, the hackers, who call themselves the Impact Team, warned of an impending data dump. At the time of the hack, the cybercriminals said, "Avid Life Media has been instructed to take Ashley Madison and Established Men offline permanently in all forms, or we will release all customer records." But the company did not heed the hackers' warning and left the two sites online.
The hackers then kept their word, according to Wired, releasing 9.7 gigabytes' worth of files containing some 32 million members' names, addresses, phone numbers, logins, credit card information and transaction details. The files also include other information, such as descriptions of what users were looking for. The following is a sampling of such preferences, according to Wired:
I'm looking for someone who isn't happy at home or just bored and looking for some excitement," wrote one member who provided an address in Ottawa and the name and phone number of someone who works for the Customs and Immigration Union in Canada. "I love it when I'm called and told I have 15 minutes to get to someplace where I'll be greeted at the door with a surprise—maybe lingerie, nakedness. I like to ravish and be ravished … I like lots of foreplay and stamina, fun, discretion, oral, even willingness to experiment—*smile.*
Wired and many subsequent publications, including The Washington Post, have reported that thousands of customers registered with .mil or .gov email addresses. Others, likeGawker, Business Insider and the International Business Times, have taken the plunge and outed a certain celebrity user.
These reports come despite the fact that Ashley Madison's process for setting up an account did not require email address verification, meaning customers could use any address. Wired, for instance, reports that former British Prime Minister Tony Blair's email was listed but hinted that he likely wasn't a member.
Furthermore, the alleged leak contains seven years' worth of customer information, so some of the customers could have been single at the time of signing up, in an open relationship or had never acted through the site after becoming a member. And though many security experts, such as Brian Krebs, who first reported the hack last month, say the information looks legitimate, there is still a hint of doubt.
In a message accompanying its big data reveal, the Impact Team indicated that its target wasn't the users of the sites but the sites themselves.
"Find yourself in here?" the statement says, according to Wired. "It was ALM that failed you and lied to you. Prosecute them and claim damages. Then move on with your life. Learn your lesson and make amends. Embarrassing now, but you'll get over it."
Regardless of the hackers' intention, those named are now ripe for public humiliation and blackmail, even though they committed no crime. And news outlets are expediting the process.