News of US Role in Russia's Ukraine Failures Could 'Provoke Putin': Pillar
Former CIA official Paul Pillar warned recently against publicly confirming the role of U.S. intelligence helping Ukraine fight Russia's invasion, saying it could "provoke" Russian President Vladimir Putin.
"My personal view is it's unwise. I am surprised at the extent of official confirmation of the role of US intelligence in the sinking into Moscow, and even more so the killing of the generals," Pillar said, The Guardian reported Saturday. "The big concern is that this sort of public confirmation of this extensive US role in the setbacks dealt to the Russians may provoke Putin into escalation in a way that he might not otherwise feel it necessary to escalate."
The warning comes after a number of news outlets published that U.S. intelligence had a role in helping Ukrainian personnel target Russian generals on the battlefield and had a role in sinking Russia's flagship the Moskva in the Black sea.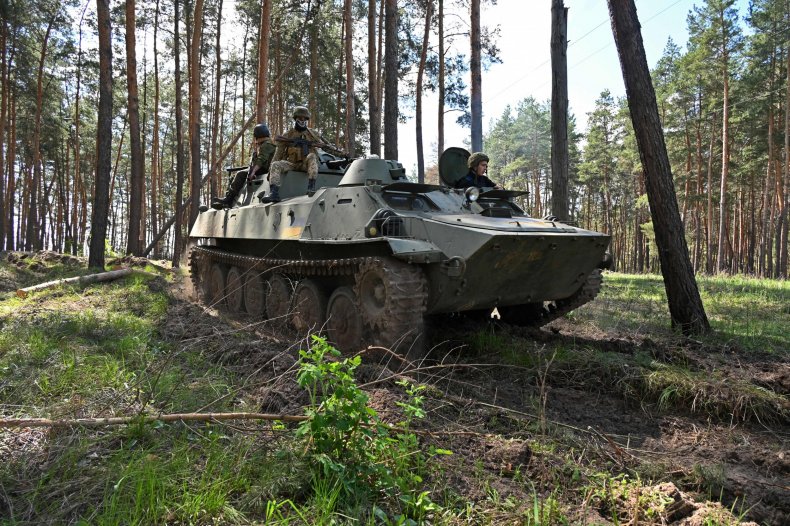 On Wednesday, The New York Times published an article about the role of the U.S. in targeting Russian generals, citing unnamed officials. Pentagon spokesperson John Kirby said the next day that the U.S. shares intel with Ukrainians to help them defend themselves and not specifically sharing it to directly target generals.
"We do provide them useful intelligence, timely intelligence, that allows them to make decisions to better defend themselves against this invasion. And I think the less said about that, honestly, the better," Kirby said.
Earlier this week, the Times and NBC News reported that U.S. intel helped Ukraine sink the Moskva warship.
Richard Haass, who is the president of the Council on Foreign Relations, echoed Pillar's remarks when he tweeted Thursday that he "can't fathom why US officials are discussing US helping Ukraine sink Russian ships or kill its generals. All this bolsters Putin's narrative that Russia is a victim & distracts attention from the reality of Russian aggression & its incompetence vs Ukraine."
Also on Thursday, Aaron David Miller, a senior fellow at the Carnegie Endowment for International Peace, tweeted: "The whole shift in tone from the Administration in wake of the Blinken/Austin visit is worrisome -- weakening Russia; winning; and now stories @NYT about killing Russian generals. Why can't we just shut up?"
Meanwhile, John Sipher, who served the past 28 years in the CIA's clandestine service, also didn't support publicly confirming details about U.S. intel being shared with Ukraine because "it's disrespectful to the Ukrainians." However, he did not think it would necessarily raise tensions with Russia, according to The Guardian.
"It's taking away from the people who are actually on the ground, who are taking advantage of the intelligence, who are collecting their own intelligence, who are fighting day and night," he added. "Putin understands how the game is played. He gets intelligence to try to kill Americans if the situation is reversed, as he did in Afghanistan and other places. The Russians have spent years attacking us with cyber warfare and disinformation."
Former national security adviser Robert O'Brien also called for remaining discreet about U.S. intel to Ukraine.
"We should help our allies and the Ukrainians, but there is no reason to spike the football or take a victory dance. There is no reason, let the Ukrainians claim the victory. And we should stay a little quieter," he recently told Fox News.
O'Brien said Saturday in a tweet that such leaks to the media about U.S. intel to Ukraine harms the U.S.
"These leaks harm the United States, President Biden & his national security team & Ukraine. They expose sources and methods. I saw this malign conduct while in office. These leakers are not clever officials. They have betrayed their nation's trust," he wrote.
Newsweek reached out to the Russian foreign affairs ministry for comment.