Newsmax Anchor Angrily Cuts off Veteran Who Says Trump Is Responsible for Afghanistan Mess
A Newsmax anchor blew up and angrily cut off an American veteran on the network after he said former President Donald Trump was in part responsible for the current situation in Afghanistan.
On Wednesday, Army veteran Joe Saboe was explaining that "multiple" presidents made mistakes throughout the war in Afghanistan when Newsmax host Grant Stinchfield interrupted to say, "I can tell you this didn't happen under President Trump."
"I know there's a lot of people on the left that want to try to blame President Trump," Stinchfield told Saboe. "He wanted out of Afghanistan real bad. He was real frustrated not being able to get out. But he didn't pull out because he knew this would happen."
But Saboe, who found Team America, a Denver-based group dedicated to helping evacuate both Americans and Afghan allies from Kabul, pushed back on the news anchor.
"With due respect," Saboe replied, "Veterans—I'm being one, right—our friends are over there. We followed this closely for multiple administrations and we know the Trump's administration's efforts here were fairly weak, that they were trying to limit the number of people that would get out and so there was coordination problems for a long time."
Stinchfield became visibly irate and began shouting, "Cut him off! Cut him off now! Cut him off now! You're not going to blame this on President Trump on my show! That's not happening!"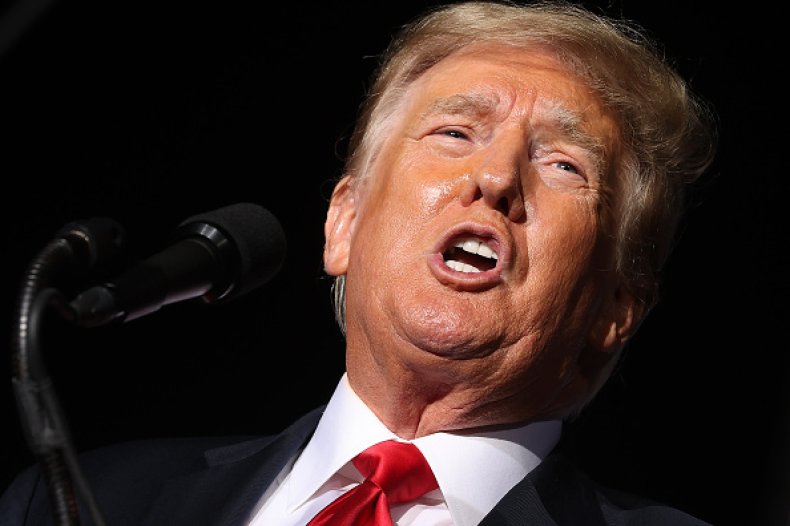 After the network cut Saboe's video off, Stinchfield said, "God bless you for being a veteran. God bless you for trying to get Americans out, but don't come on this program and take the talking points of the left and blame President Trump!"
"That's not helping anybody! The Biden administration screwed this up from the very start! You know it! I know it! The country knows it!" the anchor added.
Saboe has previously stated that he has not had a lot of time to think about the failures of the current administration but has said that many presidents have played a role in what became a hasty and desperate situation in Afghanistan last month.
The Iraq veteran and former captain told KCNC in August, "I would levy the same charge at every president that has preceded him in managing this conflict."
On Wednesday, Saboe explained to Stinchfield, "I think multiple administrations leading up to this had multiple opportunities to try to set this up for success. And I think that's not happened, and right now we as a country need to come together and help these people, our allies."
But the Newsmax anchor reiterated that "this is a hostage situation" and kicked Saboe off the air for not blaming the entire situation on Biden.
"I'm mad about that, man. I really am!" Stinchfield said.