Newsmax host Eric Bolling attacked Sesame Street over a PSA from Big Bird encouraging people to get vaccinated, calling Kermit the Frog a "green monster commie" and challenging Miss Piggy to a debate.
"Big Bird from Sesame Street [is] indoctrinating our 5-year-olds," the conservative news network host said.
Bolling was responding to a CNN town hall with Big Bird, Elmo, and Rosita and a tweet from Big Bird encouraging people to receive the COVID-19 vaccine now that it's approved for children ages 5 to 11.
After showing the clip to viewers he said, "Not the first time these little felt communists have tried to infect the minds of our youngest and most vulnerable children."
He continued, "a decade ago, way back in 2011, I called out Kermit, that cute little green monster commie."
Bolling, who was working on Fox Business Network at the time, was angry that the villain in the newly released The Muppets movie is an evil oil baron named Tex Richman, Mediate reported.
"Is liberal Hollywood using class warfare to kind of brainwash our kids?" Bolling asked at the time.
Members of the Muppets including Kermit and Miss Piggy defended the film against the host's claims weeks later, and the prima-donna pig called Bolling's accusation as "laughable as accusing Fox News as being news."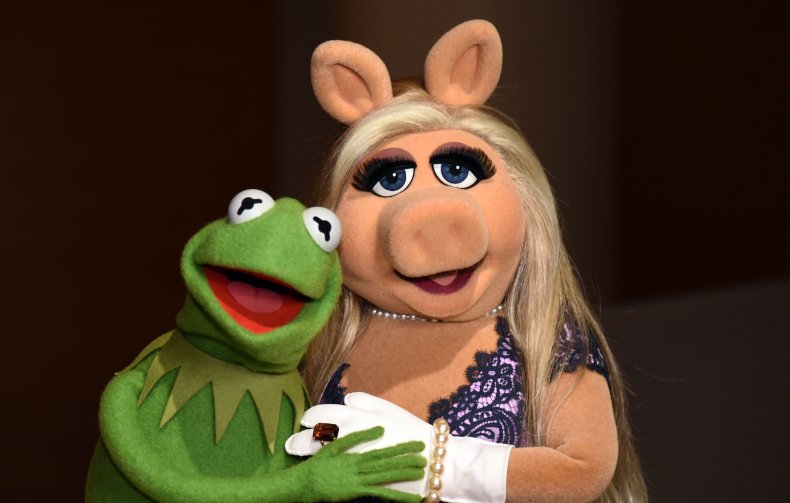 After playing a clip of himself speaking in 2011, Bolling said, "The Muppets were blaming an oil baron for closing down the studio. That's cute, you little oppressive Muppets. They didn't even try to hide their disdain for success by naming the guy Tex Richman. But I took them to task."
The host challenged the Muppets to a debate following the controversy but said they never took him up on the offer. On Tuesday with a chyron that read "MUPPETS, COME DEBATE ME ON THE BALANCE!", Bolling told viewers that the offer stands.
"The invite's still open, Miss Piggy. If you or your emasculated frog boyfriend Kermit ever want to join this desk, it's free," he said.
Bolling's challenge to the Muppets comes as a number of conservatives attacked Sesame Street's PSA encouraging vaccinations.
Texas Senator Ted Cruz replied to Big Bird's tweet calling it "government propaganda for your 5 year old!"
Fox News contributor Lisa Boothe said it was "brainwashing children." In a later tweet, she wrote, "who knew people were so protective over Big Bird?"
The American Academy of Pediatrics has said that "there is an urgent need to collect more data on longer-term impacts of the pandemic on children, including ways the virus may harm the long-term physical health of infected children" even though COVID hospitalizations and deaths are rare among kids.
Newsweek reached out to Disney for comment.