Newsmax Prime Time Jumps From 10K Viewers Pre-Election to 229K in December, Outpacing Fox
Newsmax TV broke records for the first time on Monday night by outpacing Fox News ratings during a key prime-time demographic. The conservative cable-news channel gained a significant following after the election, at times stealing from portions of Fox's massive audience.
On Monday evening, Newsmax TV's Greg Kelly Reports rose from roughly 10,000 viewers between the ages of 25 to 54 before the election to 229,000 viewers in that demographic, outpacing The Story With Martha MacCallum on Fox.
The margin was narrow, with MacCallum averaging below Kelly at 203,000 viewers in that age group, according to CNN. Nonetheless, the numbers represent a changing tide for Newsmax TV, which was once dismissed as a "wannabe" Fox News.
Newsmax TV first gained traction in the weeks following the election, after Fox News joined other media outlets in calling the presidential race for Joe Biden. Viewers who were frustrated with Fox turned to Newsmax for its coverage and commentary that aggressively promoted unsubstantiated claims of election fraud and did not accept Biden as the president-elect.
The president himself even took to criticizing Fox News on Twitter and began promoting Newsmax as an alternative news source.
"@FoxNews daytime is virtually unwatchable, especially during the weekends. Watch@OANN ,@newsmax, or almost anything else. You won't have to suffer through endless interviews with Democrats, and even worse!" he tweeted on November 28.
In the week after the election, Newsmax saw its ratings increase tenfold, the Associated Press reported.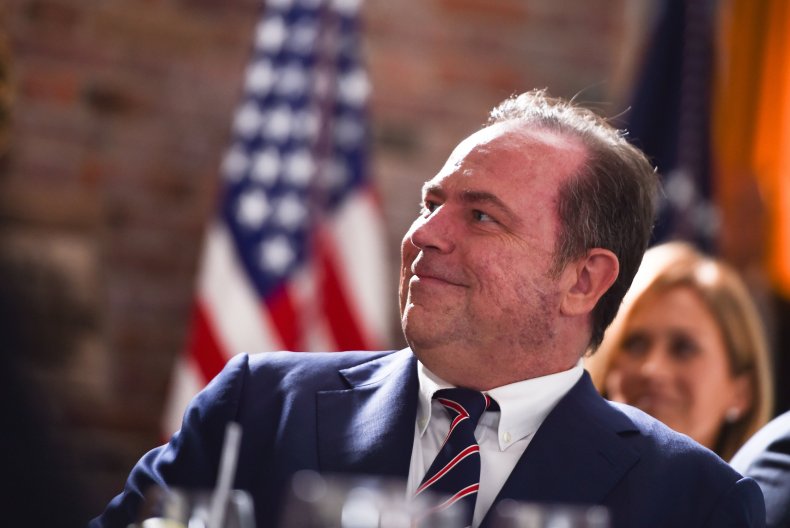 "We're killing it here on Newsmax with a tactic they've never tried. It's called the truth, the stone-cold truth, and once you get a taste of it, you will never tolerate being lied to again," Newsmax personality Grant Stinchfield said during election week.
On December 9, Newsmax CEO Christopher Ruddy told CNN that the network is "here to stay. The ratings are showing that."
Although Monday's demographic ratings were a blow to Fox, the conservative outlet still ranks significantly higher than Newsmax on any given day. Among viewers of all ages, Fox averaged 1.36 million viewers around the clock on Monday, while Newsmax averaged just 316,000, CNN reported.
Additional data from Neilsen Media Research shows Fox is the top-rated network in daytime news, averaging nearly 2 million viewers and 344,000 in the 25-54 year-old demographic daily.
On Monday, CNN reported that Newsmax ranked third overall in the 7 p.m hour, behind CNN's Erin Burnett OutFront, which averaged 423,000 viewers in the demographic, and MSNBC's The ReidOut, which had 280,000.
Steve Tomsic, the chief financial officer at Fox Corp., addressed the competition at a financial conference on Tuesday. "I think when people think about competition, they sort of—their knee-jerk reaction is to think, Well, all we need is two or three talking heads to go head-to-head with ours," he said.
"The business is much bigger than that," Tomsic continued. "So we feel superconfident about Fox News being able to compete in any environment going forward."
Newsweek reached out to Newsmax TV for additional comment but did not hear back in time for publication.