Newsmax's Bob Sellers Left Mike Lindell Interview Because Segment Was To Be About Cancel Culture
Newsmax host Bob Sellers has publicly explained why he left in the middle of a Tuesday interview segment with MyPillow CEO Mike Lindell.
While Sellers expected the segment on "cancel culture" and Lindell's Twitter accounts recently being suspended, Lindell continued to push baseless theories that voting machines from the company Dominion Voting Systems allowed widespread fraud in the 2020 presidential elections.
"We were supposed to discuss Twitter's decision to ban him and the impacts of cancel culture on his business, but there was some confusion and Mike thought that we were to talk about vote fraud in the recent election," Sellers said during a Wednesday broadcast of the Newsmax show American Agenda.
"I was frustrated that we couldn't focus on the current, very pressing issue of free speech and cancel culture, and, in hindsight, there is no question that I could have handled the end of the interview differently," he continued.
"Mike also made clear he thinks Newsmax is great—his words—and I can tell you he will continue to be an important guest on Newsmax," Sellers said, adding that Lindell discussed cancel culture with Newsmax host Rob Schmitt later on Tuesday.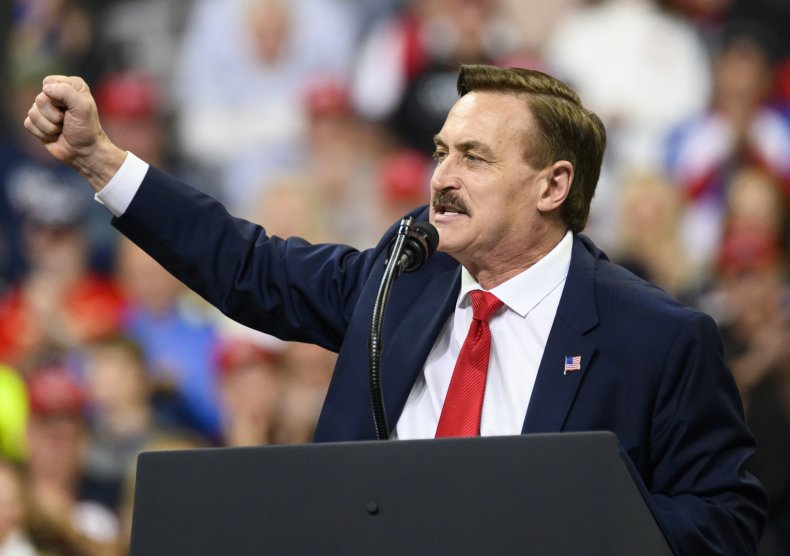 Online video of Sellers leaving his Tuesday interview with Lindell has been viewed more than 10 million times. After being asked about his Twitter account being taken down, Lindell began making false claims about the voting machines and election fraud.
Sellers interrupted Lindell stating, "We at Newsmax have not been able to verify any of those kinds of allegations. We just want to let people know that there's nothing substantive we've seen. Let me read you something." He then read a disclaimer that said that Newsmax accepts the election results as legal and final.
As Lindell continued to speak about voting fraud, Sellers said, "Can I ask our producers, can we get out of here please? I don't want to have to keep going over this. We at Newsmax have not been able to verify any of those allegations that you're..."
On December 19, 2020, Newsmax issued a three-minute public statement which said that despite having "various guests, attorneys and elected officials" on their network who "offered opinions and claims about Smartmatic and Dominion Systems" that these claims have been "not reported as true" by the network.
Newsmax reportedly issued this statement after receiving a legal threat from Dominion, according to Forbes.
Lindell is also facing legal action from Dominion, and he has claimed that the voting machine company "hired hit groups and bots and trolls" to get him banned from Twitter and to convince retail stores to stop selling his product.
The stores have blamed poor sales rather than politics for discontinuing Lindell's products. Twitter has said that it banned Lindell's accounts for repeated violations of its misinformation policy.
Newsweek contacted Lindell for comment.