Newsweek Announces Launch of the Newsweek Expert Forum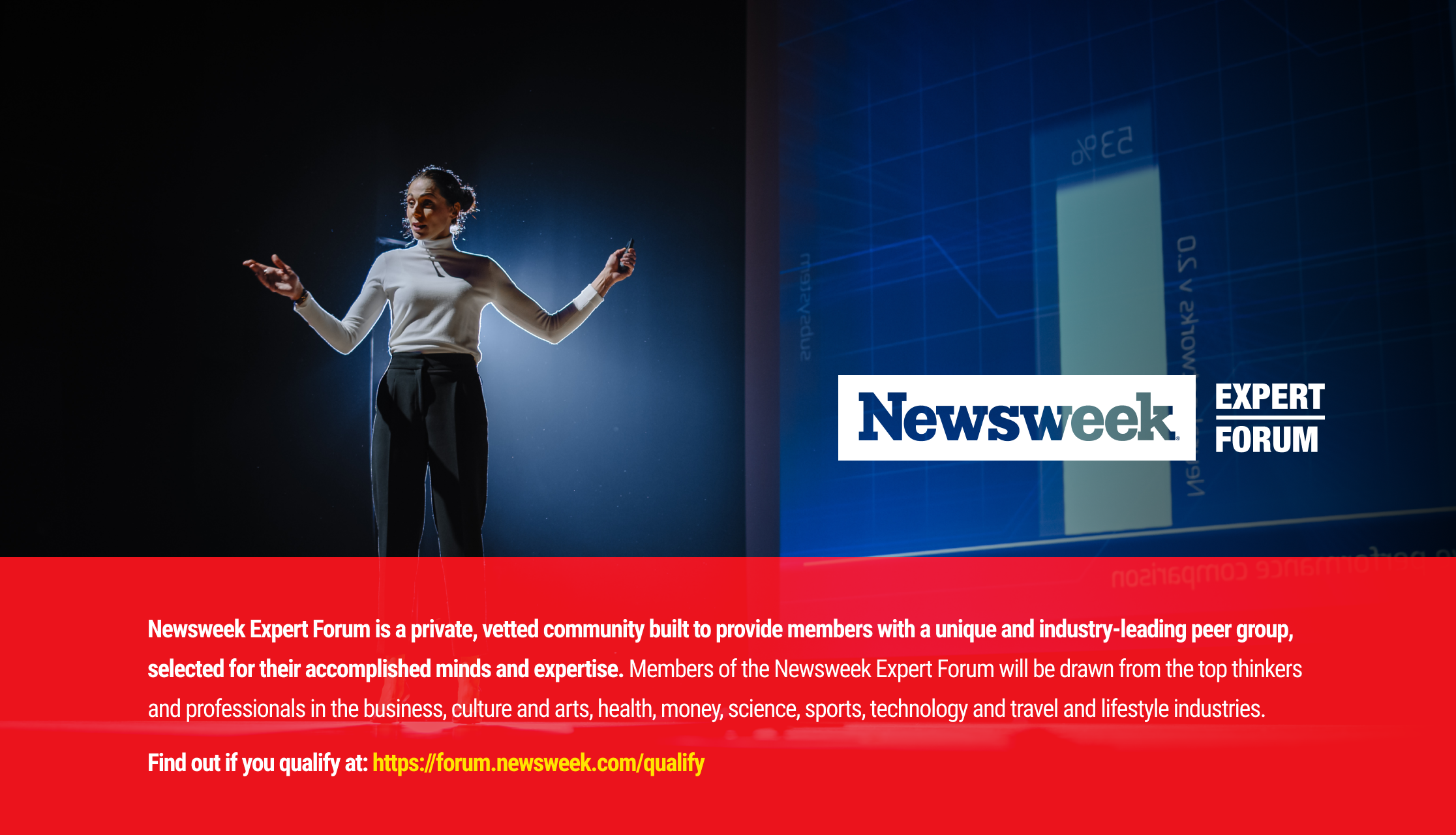 Newsweek today announced the launch of the Newsweek Expert Forum (forum.newsweek.com), a new invitation-only community that will bring together leaders from a broad range of influential industries and professions to share unique insights and analysis with one another and through publishing thought-provoking content.
Newsweek Expert Forum, which began early in 2021, is a private, vetted community built to provide members with a unique and industry-leading peer group, selected for their accomplishments, minds and expertise. Members of the Newsweek Expert Forum will be drawn from the top thinkers and professionals in the business, culture and arts, health, money, science, sports, technology and travel and lifestyle industries.
These members will be part of a community dedicated to creation of thought-provoking ideas and subject matter related to their fields, and sharing that with one another through member-to-member communications and through sharing public-facing, accessible information. Through sharing these insights, members will further establish themselves as leaders and thinkers in their fields, and influential contributors to their industries and to society.
The Newsweek community is designed to foster connectivity among these peers to help grow a strong foundation for member professional and personal goals. Member-to-member connections include a special members-only forum to share questions, answers and opinions, along with a variety of other exclusive member benefits. Member content is published on the digital edition of Newsweek.com to share their ideas with the public through multiple publishing options and to share that material with their networks to help affirm their status as thought leaders.
Following is a description and details about the benefits to members in the Newsweek Expert Forum:
Publishing: Publishing on Newsweek.com adds credibility and authority to member insights, building connections for members through sharing public-facing, accessible information. Members will be able to inspire future clients, partners and investors with their ideas, expertise, and insights into coming trends. In addition, members will work with skilled editors to publish insights on the site via Expert Panels as well as long-form bylined articles that enhance their reputation as thought leaders.
Connections: Membership comes with access to a vetted network of leading professionals via group chat discussions on exclusive, private digital forums. Concierge-level connections give members access to a team that will help build meaningful relationships through personal introductions to a curated network of other successful leaders. Members create opportunities for collaboration and new business opportunities across the broad range of industries represented in the membership.
Growth: Through lively discussions in the group's private forum, virtual events and online meetups, members will help one another solve daily business challenges and get on-demand access to what they need when they need it.
Business Services and Vendors: Members will receive exclusive access to Member Marketplace, which features unique offers through partnerships with a variety of businesses to bring members exclusive deals and discounts. All vendors and business services providers are carefully selected and screened to provide top-quality offers.
To find out if you qualify, go to: https://forum.newsweek.com/qualify
In addition, member content and information on the Newsweek Expert Forum will be posted on the following social media channels:
Facebook—https://www.facebook.com/newsweekforum
Instagram—https://www.instagram.com/newsweekforum
LinkedIn—https://www.linkedin.com/company/newsweekforum