What Hurricane Ian Looked Like Inside, Explained in Beautiful Description
Scientists have described what the inside of Hurricane Ian would have looked like before it hit Florida, with one saying it was "huge and white and you're looking at the deep blue sky of the stratosphere above."
After reaching its peak of 155mph, the hurricane made landfall along the southwest coast of Florida, near Fort Myers, at 3:05 p.m. EST on Wednesday. Cameras on board the International Space Station filmed Ian just minutes before and will be airing a second live stream on Thursday afternoon at 2:10 p.m. EST.
Kerry Emanuel, professor of atmospheric science at MIT, told Newsweek: "It's reaching its peak intensity just as it makes landfall—other storms reach peak intensity well before [this point].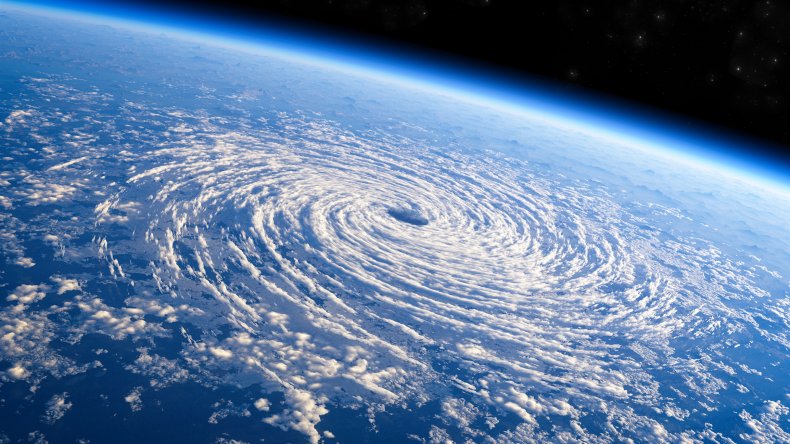 "It's a storm that's larger than normal in diameter…and it's moving to some extent parallel to the coast. It has a lot of potential for destruction."
Although Ian has now passed its peak, severe storm surges are continuing along Florida's coastline, with the National Hurricane Center reporting water levels reaching 12 to 18 feet above ground level.
"A lot of the loss of life from hurricanes these days is not from wind, it's from water," said Emanuel. "The rain and surge—that's the killer."
"What worries people in my profession is the confluence of two trends," he added. "One is demographic, one is nature. The number of people exposed to hurricanes has tripled since 1970 [as] people are moving in droves to hurricane-prone regions.
"Then the climate is changing, and that is demonstrably increasing the incidence of high-end storms like Ian."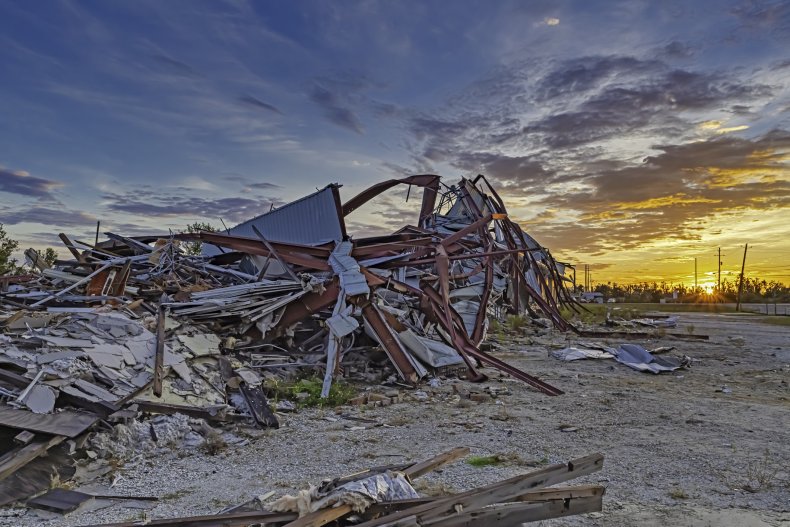 Jeffrey Halverson, an expert on severe storms and professor at the University of Maryland Baltimore County, told Newsweek: "We define hurricanes as a vortex that is powered by heat released when water condenses in the atmosphere.
"Oceans have become warmer, which means more heat is available to power these atmospheric vortices. The extent to which this is happening, however, has been difficult to unequivocally demonstrate with actual data.
"Thankfully, the loss of life is declining worldwide in spite of all this because we are just so much better at warning people."
Footage of the hurricane from the ISS showed miles of swirling cloud covering a significant portion of the southeast. But on the inside of the storm, it all looked very different.
"Once you break into the eye [of the storm] flying in a research aircraft, it appears as if you are in a giant, bright, soft coliseum of cloud," said Halverson. "It is vast, compared to the size of the plane, which is just a speck.
"The sun is usually bright above, the sky blue, the ocean tossed with turbulent waves and foam. At night, you can see the stars and the coliseum of clouds may constantly flicker with lightning."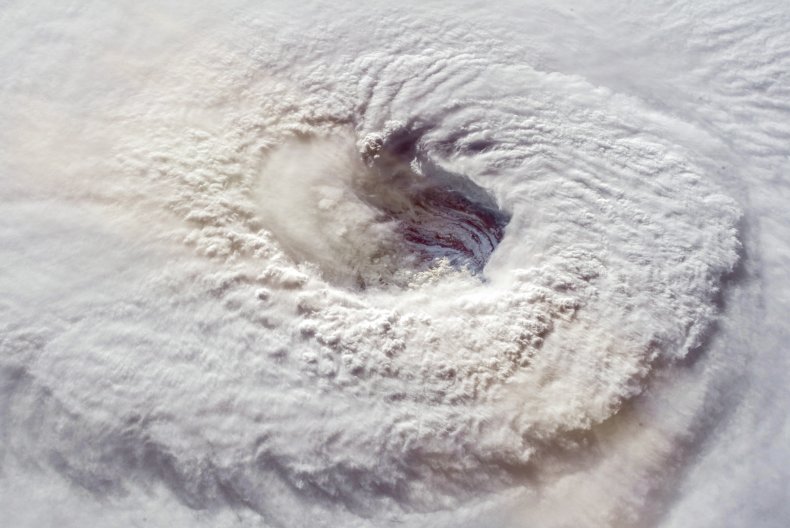 Emanuel said it was "impossible really to capture it in a photograph," adding: "You can imagine standing inside a football stadium, except the walls, which slope upwards, are 10 miles high. It's huge and it's white and you're looking at the deep blue sky of the stratosphere above."
Ian was a Category 4 hurricane when it made landfall but has now been downgraded to a tropical storm as it continues through central Florida. Warnings remain in place for many parts of the state. It is expected to be one of the costliest storms in U.S. history, with damage estimated at up to $70 billion.