'How to Be Antiracist' Author Decries Breonna Taylor Grand Jury Verdict
Dr. Ibram X. Kendi, the best-selling author of How to Be an Antiracist, sharply criticized the charges brought against former police officer Brett Hankison. He took to Twitter to decry the indictments on three counts of wanton endangerment as not only vastly insufficient but also representing the systematic racism that's been the focus of so much of his work.
A Jefferson County grand jury indicted Hankison for wanton endangerment in the first degree for bullets that went into other apartments, but not Breonna Taylor's. This decision prompted Kendi to berate a "racist America," though he ended by defiantly declaring, "we'll never stop declaring that our lives matter, that our deaths matter."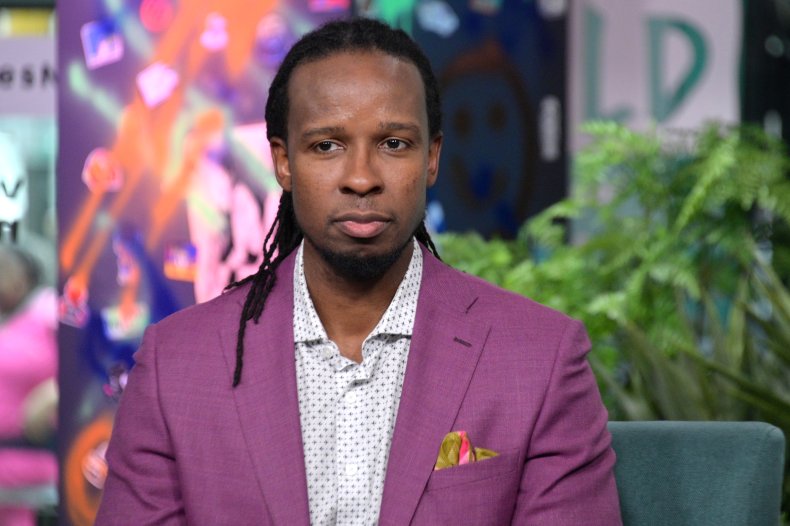 Kendi tweeted more on the charges throughout the day:
In a recent interview with GQ, Kendi spoke of Taylor's death. He said, "The details of somebody sleeping—likely after a very difficult day trying to save the lives of people from COVID—and then suddenly right after you're awoken you're killed in your sleep? It's hard to think of a more horrific way to die."
In How to Be an Antiracist, Kendi discusses concepts of racism and proposes individual actions and systematic changes for battling it in our society. The book, first published in August 2019, became must-read material for those involved in the Black Lives Matter movement, and Kendi gained nationwide attention, appeared on national television and sat for an extensive interview with Oprah Winfrey for her Apple TV+ talk show, The Oprah Conversation.
A respected historian noted for his work at American University, this summer he was named the founding director of the Boston University Center for Antiracist Research. Last year, he published a proposal for a Constitutional Amendment to establish and fund the Department of Anti-racism (DOA). He wrote that this department would be responsible for "preclearing all local, state and federal public policies to ensure they won't yield racial inequity, monitor those policies, investigate and be empowered with disciplinary tools to wield over and against policymakers and public officials who do not voluntarily change their racist policy and ideas."
In 2016, Kendi won the National Book Award for Nonfiction for his book Stamped from the Beginning: The Definitive History of Racist Ideas in America. On Wednesday, Kendi was also named one of Time magazine's 100 Most Influential People of 2020.
Updated 9/23/2020, 4:57 p.m. ET: This story has been updated to include additional tweets from Kendi, as well as further context about his career.