Why Is Kodak Black Suing the Federal Bureau of Prisons?
The rapper Kodak Black claims in a new lawsuit that he's been beaten by guards, subjected to mental abuse and is even the victim of religious suppression while serving time in federal prison in Kentucky.
In a recently filed suit against the Federal Bureau of Prisons, its director and the warden of Kentucky's Big Sandy maximum security prison, Kodak says he's been tortured repeatedly since being transferred to the facility in October 2019.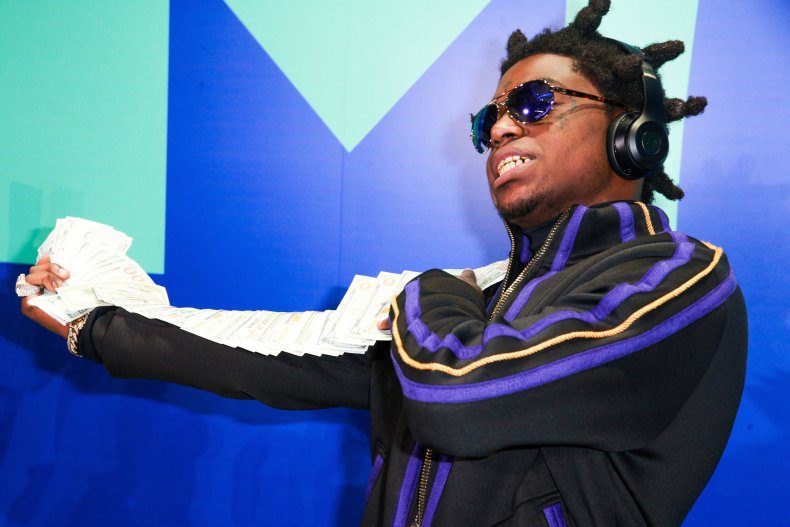 As noted by TMZ, the suit's documents show that the 23-year-old rapper was transferred to Kentucky's Big Sandy after getting involved in an altercation with another inmate while he was locked up at a Miami prison. An officer was injured as a result of the melee.
It was because of this injury sustained to the prison guard that Big Sandy guards put a "gang beating" on him when he was first transferred, according to Kodak. During the alleged beating, he claims guards "flicked" his testicles. The rapper also says the abuse didn't stop there.
He alleges that he's been punished continuously since his arrival to the Kentucky facility, including one incident in which guards put him on a four-point restraint, while wearing a backless paper gown, for more than six hours. He also alleges that during this incident, he was denied access to a bathroom and that guards joked about him while he urinated and defecated on himself. The rapper says that medical records indicate mouth bleeding, lacerations and vomiting have been a result of this treatment.
Kodak's legal team also says they're suing because the prison has allegedly ignored his requests to meet with a rabbi. The lawsuit calls the Florida native a practicing Hebrew Israelite, and notes that he wants to have a rabbit visit him; allegedly, access to one has not been provided.
Kodak Black is perhaps best known for his hit singles "No Flockin," "Tunnel Vision" and "Zeze." His debut album, 2017's Painting Pictures, peaked at No. 3 on the Billboard 200, while his sophomore release, 2018's Dying to Live, climbed all the way to No. 1 on the Billboard 200. His numerous legal issues reach back to 2015, and over the years he's been arrested for robbery, battery, false imprisonment of a child, drug possession, sexual assault, probation violations and criminal weapons possession. He is currently awaiting sentencing with the court considering between two and seven years in prison.
In addition to seeking monetary compensation for damages and covering legal fees, the suit's documents also show that Kodak is suing to be moved to a lower-security prison. The Federal Bureau of Prisons has yet to comment on the lawsuit, according to TMZ.