Newsweek to Crowdfund Investigation Into College Rape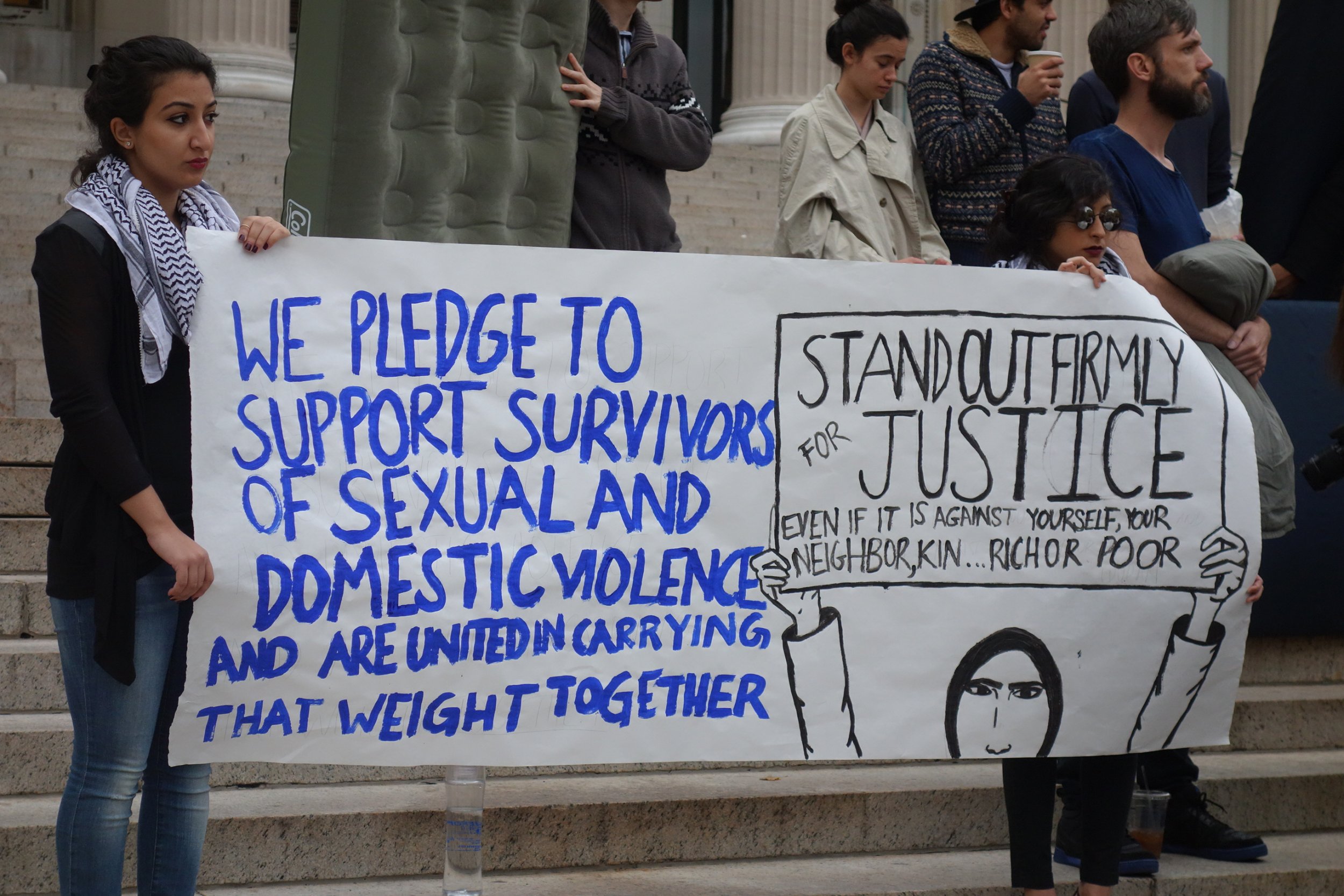 Beginning this week, Newsweek will be working with writer and editor Mandy Van Deven and the crowdfunding platform Beacon to raise money in support of a deep investigation into one of the most important stories of today: sexual assault on college campuses across the United States.
Van Deven's project is called "Understanding the College Rape Crisis," and information can be found on the Beacon website. Funding the project doesn't just mean paying for one magazine story to be written; Van Deven will be using the funds raised to spend months embedding within college campuses; interviewing students, schools administrators, sexual assault experts and more; and publishing regular updates on her findings, as well as intermittent in-depth reports and other features.
At Newsweek, we are excited about and seek out new models of journalism, particularly those that encourage greater transparency in all stages of the reporting and publication process. We understand that crowdfunding is not the end-all solution to the financial challenges faced by many publishers and journalists. However, we do believe that it can help provide a greater level of journalistic freedom in certain difficult-to-finance projects where editorial mission and public interest align.
The notion that the public might be willing to fund journalism isn't new. Kickstarter itself has a dedicated Journalism channel that it says has successfully funded 455 projects to date. There are other platforms dedicated specifically to writing and editing. Contributoria, for example, is an experimental project launched earlier this year by the Guardian Media Group that combined a subscription model with a crowdfunding model: Readers pay a monthly fee to become members and, after joining, are then given the opportunity to back story ideas using a point system (the number of points a member has varies depending on the fee they pay). The final products, though, are freely available to anyone. In the Netherlands, De Correspondent operates in a similar fashion, offering $76 annual memberships that include detailed reports on how their contributions are being spent. The site's publisher, Ernst-Jan Pfauth, says that it "focuses on background, analysis, investigative reporting, and the kinds of stories that tend to escape the radar of mainstream media because they do not conform to what is normally understood to be 'news.'"
These are just a few examples in a growing field. Beacon, Newsweek's partner on this particular project, is a crowdfunding platform tailored specifically to long-form projects of investigative journalism and original reporting. Beacon was founded in 2013, and is backed by Y Combinator, the Mountain View, California, startup incubator that helped launch Airbnb and Reddit, among others. Since launching, Beacon has partnered with some great journalists to produce compelling, vital work. A few examples:
Newsweek's proposed project to cover on-campus sexual violence is, we believe, a worthy successor. It is an issue that needs continuing media and public attention, and that can be difficult and costly to cover. According to Van Deven:
To date, the coverage of sexual assault on campus has centered on two things: students' responses and the need for policy/procedure changes. Emma Sulkowicz's mattress has become a symbol of resistance, and last week more than 130 college campuses nationwide held 'Carry That Weight' demonstrations. Lawmakers are taking steps to encourage schools to change their definitions of sexual assault through the Yes Means Yes legislation. These stories represent a certain element of progress, and certainly make compelling news. But they lack depth and context. They don't tell us what makes this moment different from the many other moments like this one in recent months or years. One way to try to answer this question is to take a closer look at the campuses themselves from an administrative perspective.

My coverage will try to strip away the sensationalism and focus on the nuts and bolts of what it takes to be responsible for the well-being of thousands of young people – particularly at a time in their lives when they're trying to figure out their sexual sensibilities and boundaries. I will look for stories that illustrate the challenges universities face when confronting sexual assault on campus, as well as stories of success. My desire is also to explore the complexities within areas like where the law meets school disciplinary codes or the conflicts of interest that may exist in having administrators act as judge and jury of their own institution's accountability.
More can be found on the project page on Beacon's website. Van Deven is uniquely qualified to tackle this difficult subject. Her writing, which has been featured in publications including The Guardian, GlobalPost, Salon, Marie Claire, and The Independent, has extensively explored global health, gender-based violence, and human rights. Among other accomplishments, Van Deven is the author of Hey, Shorty!: A Guide to Combating Sexual Harassment and Violence in Schools and on the Streets and is a peer reviewer for the journal Feminist Studies. Her partner is a university professor, providing her access to sources in various colleges and universities across the U.S.