Newsweek's Foreign Service Podcast: Why Was Trumpcare Such a Fiasco?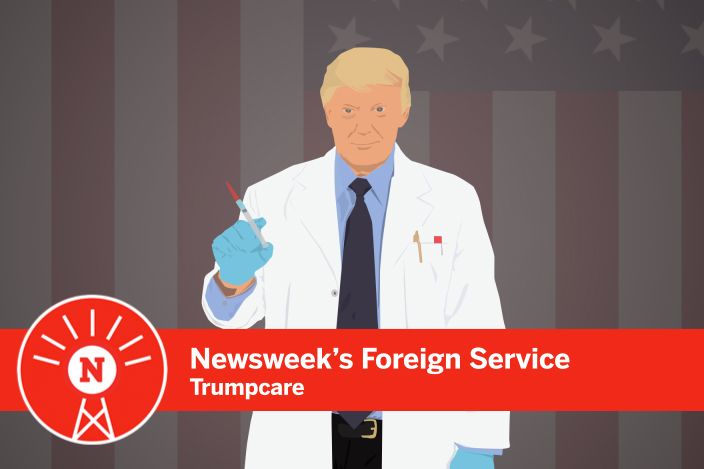 You can subscribe to Newsweek's Foreign Service on Acast, SoundCloud and on iTunes.
Opposing Obamacare has become more than a policy for the U.S. right. It has become a symbol of everything they hate about big government—and the man who created it.
But after seven years of railing against Obamacare, when the Republicans finally got their chance to repeal and replace the policy, they couldn't agree on how to do it. The party leadership was forced to pull their new healthcare bill at the last minute Friday to avoid an embarassing defeat.
The saga raises questions about the future of healthcare in America, but also holds lessons about President Donald Trump's ability to push through legislation with a divided party behind him. Newsweek's Josh Lowe and Mirren Gidda spoke to Chatham House's Xenia Wickett and the LSE's Brian Klaas to discuss.
Newsweek's Foreign Service is recorded and edited by Jordan Saville.