Newsweek Green Rankings 2011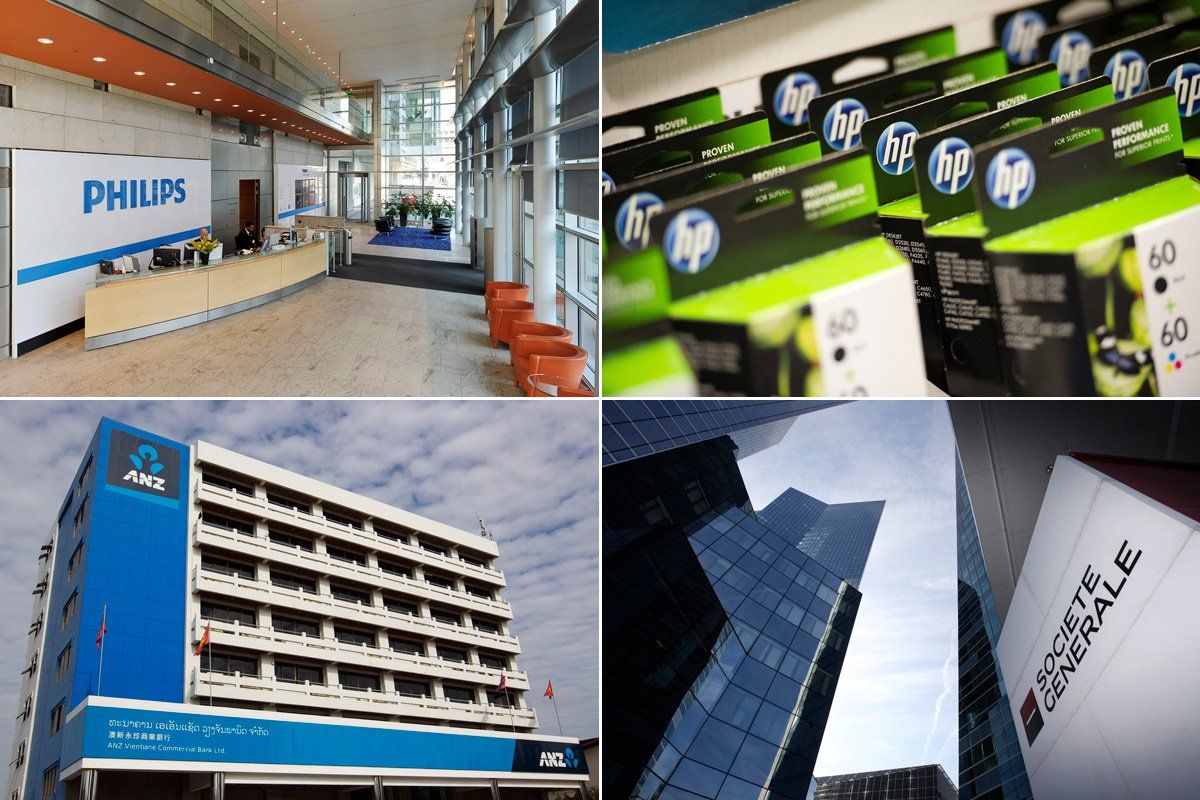 When Newsweek ran its first Green Rankings two years ago, climate change was high on the agenda. The U.S. House had passed a cap-and-trade bill to put a price on carbon, and the world's biggest economies were about to make history with an agreement to cut greenhouse-gas emissions.
Since then, green momentum has seriously stalled, at least in the public sector. The U.N. Climate Change Conference in Copenhagen at the end of 2009 ended without an agreement, and climate science in the U.S. has been politicized by Tea Partiers and others. A skeptical Congress, plus the on-going economic downturn, have made environmental regulations a tough sell. Elsewhere in the world, there is some movement—such as in Australia, where the lower house has just passed a carbon tax—but it's slow.
If governments are hesitating, many of the globe's big companies missed the memo. Top-ranked companies are approaching green projects with increasing tenacity, even in this weak economy. Corporate sustainability, it seems, is here for the long haul—it makes sense not just for the sake of the planet, but for business. "Big companies have decided that this is a long-term play," says Thomas Lyon, a professor at the University of Michigan's Ross School of Business.
For corporate executives, what matters is that waste cuts into profits, and that reducing wasted energy, for example, curbs greenhouse-gas emissions while bolstering the bottom line. We face a future in which resources that were once taken for granted—water, land, minerals, fossil fuels—will be limited and costly. Preparing now to succeed in—and even profit from—that difficult future could make all the difference. "We don't expect a clear-cut policy in the U.S. any time soon," says Mark Vachon, who leads the Ecomagination program at GE, No. 63 on the U.S. list. "But that doesn't mean we ought to put our pencils down. In fact, having business lead in this space might be exactly what we should do."
Our Green Rankings, fully posted at Newsweek.com/green, comprise two lists, one that surveys the 500 biggest companies in America and another of the 500 largest companies in the world. Both highlight firms that are leading—or lagging—in environmental performance. The data—crunched in cooperation with Trucost and Sustainalytics, two leading environmental-research firms—assess companies' environmental footprint (including greenhouse-gas emissions and water use); management (including environmental policies, programs, and initiatives); and disclosure (including company reporting and involvement in transparency initiatives). Underlying data are drawn from a variety of sources, including the companies themselves, and vetted for reliability. The hundreds of companies tracked by Newsweek are collectively responsible for more than 6 billion tons of greenhouse-gas emissions each year, nearly equivalent to all the emissions produced annually by the United States. And that number would be exponentially larger if it included the emissions that result from use of the products many of them sell (energy used by the computers that Dell sells, for example). But the ones that are taking this most se-riously are not only reducing their operational impacts; they are making more efficient products—magnifying the effects.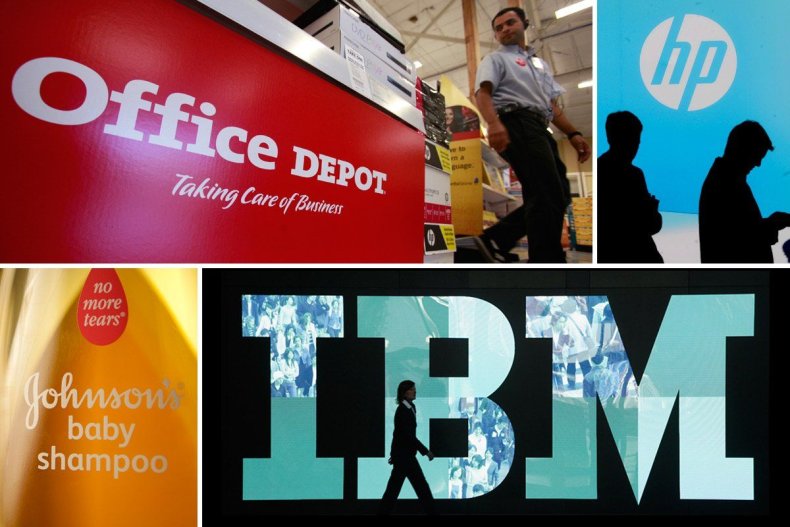 The Newsweek rankings suggest that the U.S. is trailing other parts of the world in the sustainability arena. After IBM (No. 2 on the global list), there are 12 spots before the next American company (HP, No. 15 globally). A number of European companies are in between, as well as firms from Australia, Brazil, India, Canada, Japan, and Mexico (Walmart's Mexican arm, at No. 14). Due largely to Europe's tighter regulatory environment, European companies dominate when it comes to transparent disclosure.
In the U.S., technology, health-care, and financial-services companies took the top spots on this year's list. In part, that's because these are inherently low-impact industries, when compared with, say, utility companies.
IBM, in the No. 1 spot on the U.S. list, has been measuring, managing, and voluntarily reporting on its environmental impact for more than 20 years. It says it has conserved 5.4 million kilowatt-hours of elec-tricity over that time, cutting its CO₂ emissions and saving the company more than $400 million in the process. Energy efficiency and conservation is a "business no-brainer," says Wayne Balta, a vice presi-dent who oversees sustainability at IBM. But the company has extended its eco-savvy far beyond its own operations—for instance, providing software that helps customers identify energy-saving efficien-cies at an office campus.
With no manufacturing operations and only a limited supply chain, banks and insurance companies tend to be relatively low impact, and Munich Re, a German reinsurance company, came in first on the global list. But a high ranking isn't a given for financial firms. Some of their investment portfolios include companies that have environmentally damaging activities, such as coal mining or gas drilling. For the first time this year, the rankings took those risks fully into account, consistent with the latest Greenhouse Gas Protocol standard. That is partly why companies like T. Rowe Price (No. 500 in the U.S.) didn't rank higher.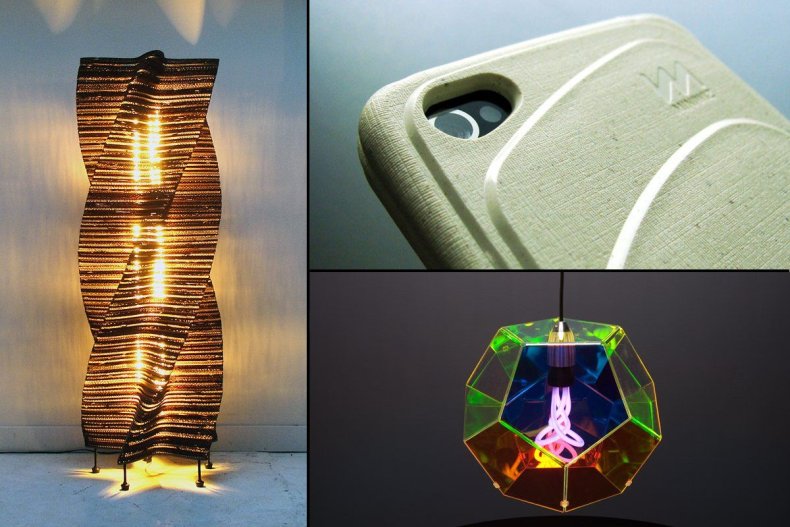 Office Depot, at No. 8, is the single retailer to make it into the U.S. top 10. It's had its share of operational successes—saving 3,000 tons of wood and up to $1.5 million a year simply by delivering goods in paper bags rather than cardboard boxes, for instance. But, as with IBM, perhaps more significant are the tools Office Depot provides to its largest customers, including cities, states, and large corporations. It shows customers the environmental and financial tradeoffs of their purchasing decisions on everything from copy paper to cleaning supplies.
"We've been presented with a false choice: either great economic performance or great environmental performance," says GE's Vachon. "But through innovation, we can solve both challenges."