Newsweek Green Rankings 2012: Full Methodology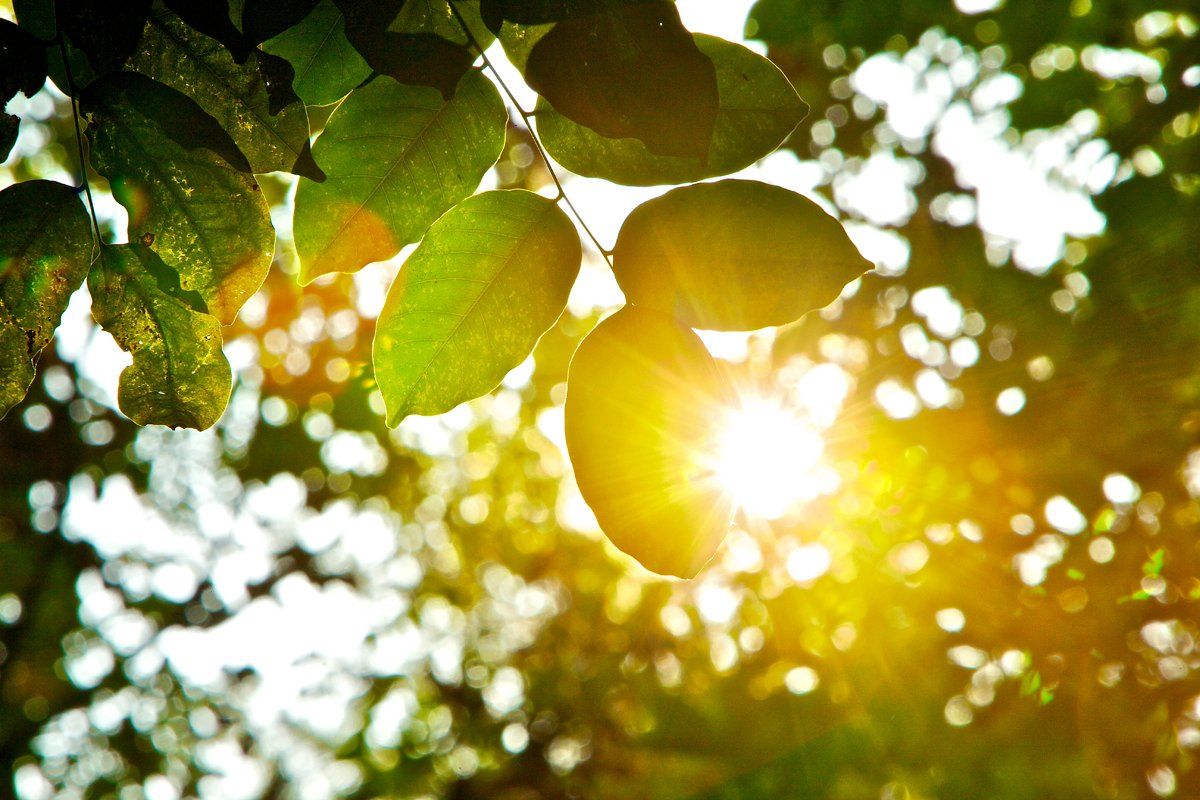 To produce the 2012 Green Rankings, Newsweek collaborated with leading environmental research providers, Trucost and Sustainalytics, to assess each company's environmental footprint, management of that footprint, and transparency. The Green Rankings focus on the largest publicly traded companies in America (the U.S. 500 list) and worldwide (the Global 500 list). Each list consists of the largest 500 companies by revenue (most recent fiscal year), market capitalization, and number of employees, as of April 30, 2012. A number of the largest U.S.–based companies appear on both lists.
GREEN SCORE
Companies on each list—the U.S. 500 and the Global 500—are ranked by their overall Green Score. This score is derived from three component scores: an Environmental Impact Score, an Environmental Management Score, and an Environmental Disclosure Score, weighted at 45 percent, 45 percent, and 10 percent, respectively. All scores are out of a possible 100.
ENVIRONMENTAL IMPACT SCORE
Based on data compiled by Trucost, this is a comprehensive, quantitative, and standardized measurement of the overall environmental impact of a company's global operations. More than 700 metrics—including emissions of nine key greenhouse gases, water use, solid-waste disposal, and emissions that contribute to acid rain and smog—are factored into the Environmental Impact Score.
Trucost uses publicly disclosed environmental data to evaluate company performance for each impact metric whenever possible, and uses a proprietary economic input-output model to calculate direct-company and supply-chain impacts in cases where data is unavailable. To fairly assess the impacts of companies operating in more than one industry, Trucost uses a benchmarking system. First, it calculates the total environmental impacts per total economic output (usually in dollars of revenue) for 464 industry sectors. Then it evaluates the proportion of a company's revenue that is derived from each sector in which it does business. This research is fed into the model, which uses the benchmarks for each of those sectors (for example, total water use of the oil industry per its total economic output) to estimate the company's impacts (in this case, its water use). Trucost draws on any relevant data that's available, such as the EPA Toxics Release Inventory, to further refine the model. Equity investment under management is also considered for each company: if a firm owns a percentage of an oil-and-gas company, for example, they are apportioned the impact associated with that percentage, consistent with the latest accounting and reporting standards. Any outside data that Trucost considers is first scrutinized to ensure it is of good quality, and then standardized before being used.
Once the specific impacts of a company have been quantitatively assessed, Trucost calculates an environmental-damage cost for each—a dollar value representing the potential cost to society of resulting damage to the environment—based on a standardized cost per quantity of each environmental input or output that Trucost has developed from valuation studies and other academic literature. The costs for each individual metric are added up to produce a dollar estimate of the company's total environmental impact. Finally, this figure is normalized by company fiscal-year revenue (to account for company size) and expressed on a 100-point scale as the Environmental Impact Score.
ENVIRONMENTAL MANAGEMENT SCORE
Based on an analysis of companies tracked in Sustainalytics' Global Platform, the Environmental Management Score is an assessment of how a company manages its environmental performance through policies, programs, targets, certifications, and the like. To account for a company's overall environmental footprint, Sustainalytics focuses on three distinct spheres of influence: company operations, contractors and suppliers, and products and services. An analysis of positive performance-related criteria is counterbalanced by a detailed assessment of environmental controversies and incidents, which often indicate the extent to which management systems are effectively implemented.
Approximately a dozen core environmental indicators are assigned to all sectors, addressing environmental policies, management systems, certifications and programs and targets to reduce emissions and increase the use of renewables. These core indicators are supplemented by more than 40 sector-specific indicators addressing issues such as biodiversity protection, water use, hazardous-waste reduction, supply-chain initiatives, and a range of sustainability-related products and services. As such, the composition of indicators and weightings used to evaluate a company varies by industry, on the basis of industry-specific impact and exposure. This methodology is underpinned by Sustainalytics' best-of-sector approach to benchmarking company performance relative to industry peers.
Sustainalytics' research process includes a thorough examination of company documents, media sources, online databases, government sources, NGO research, and other industry sources, as well as direct communication with key stakeholders. As part of Sustainalytics' standard research cycle, all profiles are peer reviewed internally and sent to companies for verification.
ENVIRONMENTAL DISCLOSURE SCORE
The Environmental Disclosure Score assesses each company's transparency with regard to its environmental performance. Data from Trucost and Sustainalytics contribute equally to this score (each weighted as 50 percent).
Trucost's component of the Environmental Disclosure Score reflects the proportion of environmental impacts a company is disclosing out of those which are relevant to its business operations. Nuclear waste, for example, would be among those considered material for some utility companies, but would not be directly relevant to companies in other sectors. Disclosure for each type of impact is weighted by its corresponding environmental-damage cost to determine the degree to which a company is reporting on its most material environmental impacts.
Sustainalytics' component of this score assesses the breadth and quality of company environmental reporting, as determined by the level of involvement in key transparency initiatives. These include the Global Reporting Initiative and Carbon Disclosure Project.
CONFIRMING THE DATA
All companies included in these rankings were notified by electronic mail in mid-May and given the opportunity to submit any relevant data and engage in the research process. Approximately 50 percent of the companies responded. Of those, 63 percent of U.S. firms and 83 percent of global firms disclosed additional data on their environmental impact. Information provided after the rankings were assembled could not be taken into consideration.
IMPROVEMENTS THIS YEAR
The 2012 Green Rankings were calculated using the same methodology as 2011, making meaningful year-over-year comparisons possible for the first time. This will facilitate the use of our scores as an environmental benchmarking tool for companies and other stakeholders. Whereas movement in a company's 1 to 500 ranking can only be understood in relative terms, changes to its Green Score and component scores (Environmental Impact, Management, and Disclosure) reflect company-specific shifts. It should be noted, however, that while the overall methodological framework remains the same, minor methodological adjustments applied as part of Trucost and Sustainalytics' ongoing quality assurance account for some of the shifts observed. Similarly, the timeline for which certain information is considered up-to-date will also impact company scores. For example, an environmental target that has expired or a controversial incident that has not undergone changes in the past three years will be removed from the analysis, impacting a company's score. Stakeholders are encouraged to focus on the more prominent shifts, allowing for a certain margin of change (at least 5 percent) and keeping in mind that meaningful trends will become more prominent over time.
Additionally, new to the Web version of the Green Rankings this year are industry pages for each of the 20 sectors into which our ranked companies fall. These provide an overview of each industry's environmental strengths and weaknesses, as well as its areas of key impact and exposure. They show where each company ranks relative to its industry peers based on a consistently-applied set of performance indicators and weights, and also highlight a critical environmental challenge facing each industry, such as hazardous-waste management in the health-care sector, product lifecycles in the tech sector, and environmentally sensitive lending in the financial sector.
PANEL OF ADVISERS
The Green Rankings methodology and weightings were formulated in consultation with an advisory panel convened by Newsweek, whose members served independently of their respective organizations. This year's advisory panel included:
• John Elkington, executive chairman of Volans and cofounder of SustainAbility;
• Marjorie Kelly, senior associate at the Tellus Institute and cofounder of Business Ethics magazine;
• Tom Murray, managing director of the Environmental Defense Fund's corporate partnerships program;
• Michael Toffel, associate professor of corporate environmental sustainability at Harvard Business School;
• David Vidal, research director of global corporate citizenship at The Conference Board.