Newsweek Green Rankings 2012: Leaner and Greener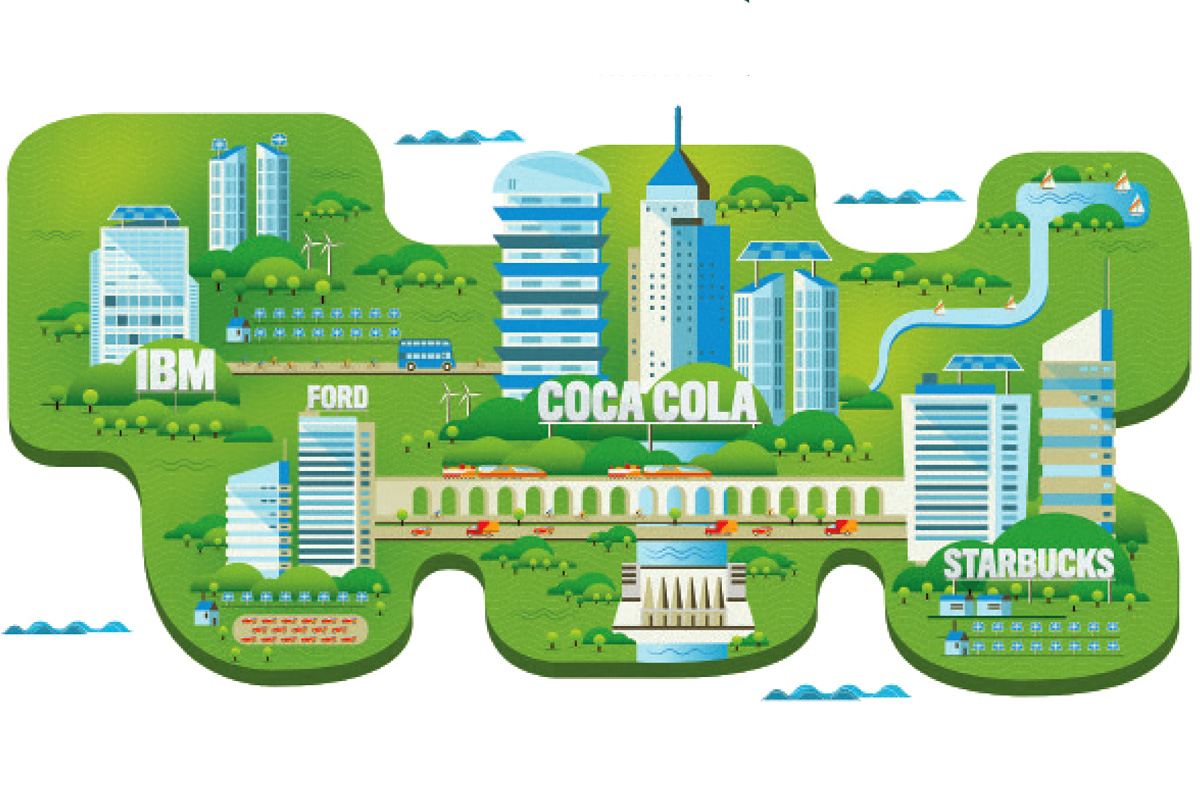 Four years ago, it seemed every politician was hot and bothered about climate change—whether they believed it was real or not. But in 2012, with the economy stuck in second gear, the only green thing the candidates want to talk about is the stuff missing from people's pockets.
The good news for fans of the planet is that big business has taken up the torch. Just look at Walmart, the biggest company in the world. It's reducing waste, buying renewable energy, and using its marketing clout to pressure suppliers to be more environmentally conscious, resulting in greener products on store shelves that cost the same, or even less, than their earth-polluting competition.
Companies in every industry are realizing that the pursuit of profit is intertwined with environmental and social issues. They call it the "triple bottom line": people, planet, and profit. Operational efficiency saves money, and preparing for a future of limited resources and high energy prices is a must for any company's long-term survival. "It really comes down to dollars and cents," says Sprint CEO Dan Hesse.
For Newsweek's fourth annual Green Rankings, we've examined the environmental performance of the 500 biggest public companies in America and the 500 biggest in the world. The result is a comprehensive, objective picture of which companies are leading—and which are lagging. We crunched the data in cooperation with two leading environmental-research firms, Trucost and Sustainalytics, assessing companies' performance in three arenas: environmental footprint, management, and disclosure.
Comparing our two lists, it's clear that the U.S. is falling behind globally. IBM, which ranks No. 1 on our U.S. list, was the only American company to break into the global top 10, which was led by Banco Santander Brasil.
"Business has never had a bigger role to play in protecting the planet," says Gwen Ruta, who directs the Environmental Defense Fund's corporate partnerships program. "We've got big challenges to solve, and we need the ingenuity of the private sector to help us solve them."
What follows are our rankings of the companies doing just that.
The Green Rankings were created in 2009 with ASAP Media, a New York City media development firm founded by editors Peter W. Bernstein (pbernstein@asap-partners.com) and Annalyn Swan (aswan@asap-partners.com). It specializes in creating magazine, book, and online content.