How To Watch Newsweek Live with Mumford & Sons' Ben Lovett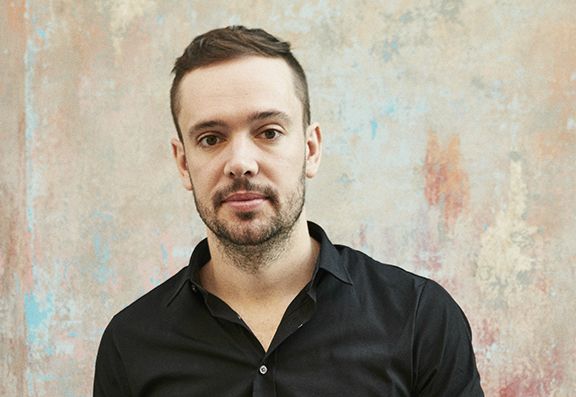 Mumford & Sons star Ben Lovett is taking Newsweek on an exclusive tour of his brand new live music venue in London this Wednesday—and you are all invited.
The multi- Grammy Award winner will give Newsweek readers an exclusive sneak preview of Omeara, a new space near London Bridge that opens its doors on October 20, live on our Facebook page. Lovett will also be talking to us about why he decided to open his own venue and the artistes he has lined up for upcoming gigs.
The musician announced Omeara in the summer of 2016 saying: "Over the last few years, London has lost so many of its brilliant music establishments and I want to do what I can to try and reverse that decline.
"It has always shocked me how such an important global capital shuts down so many of its doors so early at night," said Lovett. "There are thousands of people who don't work to standard office hours, or have to work long, late hours. That shouldn't mean they miss out on having some fun with their mates on the dance-floor a bit later on in the evening. I hope Omeara can be a club that provides that, and celebrate the 24-hour nature of London that is impossible to ignore."
Lovett has sold tens of millions of records as a member of Mumford & Sons along with band mates Marcus Mumford, Winston Marshall and Ted Dwane. Their landmark second studio effort, Babel, released in 2012, won the Grammy for Album of the Year in 2013.
The musician is also co-founder of Communion Records, the independent record label that is home to Brit Award-winning indie rock band Catfish and the Bottlemen.
Watch Newsweek Live with Ben Lovett on Wednesday 12 October at 2.30 p.m. BST (9.30 a.m. E.T.) on Newsweek Europe 's Facebook page.
How To Watch Newsweek Live with Mumford & Sons' Ben Lovett | Culture