Newsweek Is Not for Sale, Company Says, Rebuffing Steve Bannon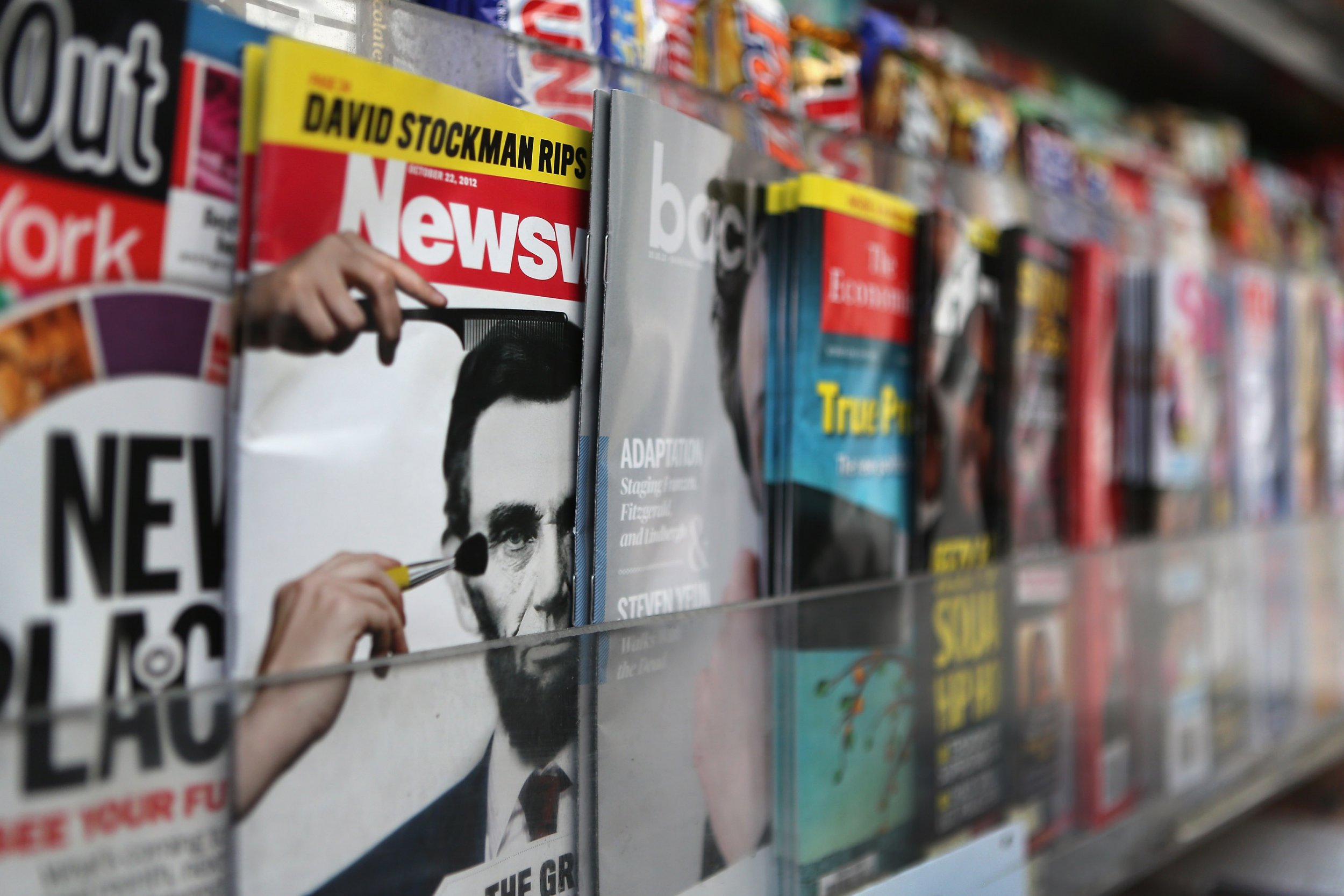 Amid reports that former White House chief strategist Steve Bannon was interested in buying Newsweek magazine, Newsweek Media Group said the company was close to securing new financing and that it has "ambitious plans" for the business. In a statement Thursday night, the company said Newsweek was not for sale, adding, "No executives of NMG ever met with Bannon nor is the company interested in meeting Bannon."
Bannon returned to his post as executive chairman at Breitbart News in August after being ousted from the Trump White House. In early January, however, he left the news outlet, reportedly having been pushed out. He has since expressed interest in buying Newsweek.
Bannon told The New York Times in March he was mulling whether to buy a "name-brand outlet" like Newsweek. The New York Post reported Thursday evening that Bannon, eager to regain a foothold in journalism, was "serious" about trying to buy the 85-year-old magazine.
"Newsweek is not for sale," said Newsweek Media Group CEO Dev Pragad in the company statement.
A top company official added: "We wouldn't do business with anyone like Bannon, let alone sell to him."
Rumors that the magazine might be for sale may have been sparked by the company's recent troubles, including an ongoing probe by the Manhattan district attorney and allegations of questionable ad practices. Earlier in March, The Wall Street Journal reported that some advertising-technology companies cut ties with some of NMG's international websites—not including Newsweek.com—because of concerns about malicious code that generated invalid traffic. In response, the company fired two employees after an internal investigation, said it was "committed to full transparency" and sought ad-verification certification.
In its Thursday statement, Newsweek Media Group maintained the company was financially healthy and that the number of journalists working at Newsweek had nearly doubled in the past year. Staff has been reduced on other NMG websites. The company said that increased investment was part of a plan to add print and digital subscriptions.
"Newsweek is the flagship publication of the company and has experienced rapid growth in the past 12 months," said Pragad. "We have ambitious plans for Newsweek and intend to invest heavily to sustain and increase that growth."
Update 3/23 8:15 a.m.—This story has been updated to include a later NMG statement.