Newsweek Ranks Kentucky Academy as America's Top High School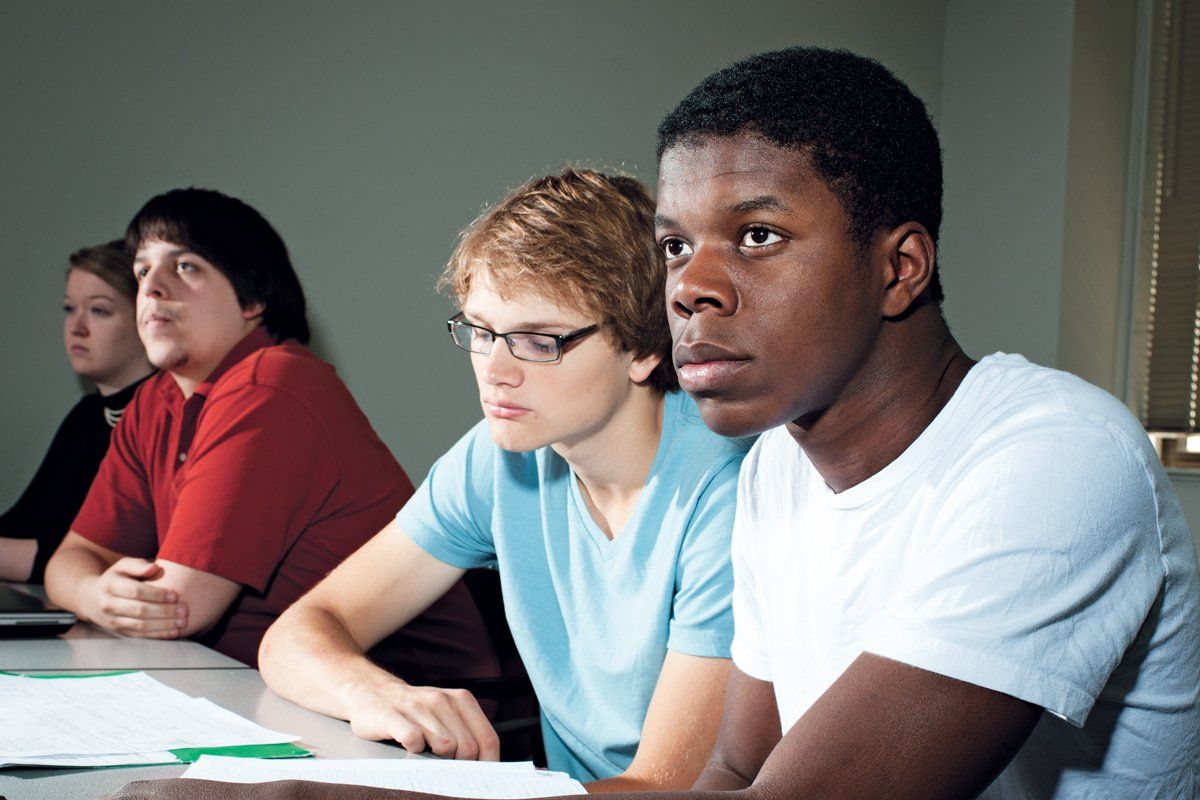 To call the Gatton Academy of Mathematics and Science a high school, you'd have to suspend an element of reality. You'll find no football games, pep rallies, or dismissal bells on the Kentucky campus. Instead you'd find couches designed for study halls and white boards scribbled with advanced math. Last week, one student even walked around campus in a t-shirt proclaiming, "Extreme science: What a rush."
Welcome to Gatton. Or as administrators affectionately call it, the crucible—a place with admittedly high pressure, but where every student succeeds. The school has another title, too: America's best public high school, according to Newsweek's 2012 ranking of the top 1,000. On every metric used—test scores, and graduation and college matriculation rates—Gatton sets the nation's curve.
The school, about 100 miles south of Louisville in verdant Bowling Green, Kentucky, is a public school with selective admission based only on past academic performance—a key quality that separates Gatton from other public schools, which are mostly mandated to seek economic and racial diversity.
Once students are in, they're given broad autonomy to pursue subjects that interest them: They befriend their instructors and conduct scientific research. During semester breaks, the school helps students study abroad. Last winter, the offerings were Western Europe and Costa Rica.
It is, you might note, a bit like college.
That's precisely the idea. Back in 2007, generous funding from the Kentucky statehouse brought Gatton to life. The facility, a five-story building about the size of one football field, was built for 126 lucky and ambitious minds. Students live on campus in dorms and eat with their friends in dining halls. They see their parents only once a month. Most of their classes are college level, literally, which they take on the adjacent campus of Western Kentucky University. "We see ourselves as an atypical high school. We're trying to break the mold of what high school could be," says Tim Gott, who directs the school's academic programs.
Gatton was designed under the Early College Model, a concept devised by researchers at the University of North Texas (UNT) in the 1970s. They wanted to end traditional high school after tenth grade to push students into a college environment sooner. "The idea was to zip them through the educational process," says Richard Sinclair, one of the early researchers of the model. Sinclair now runs the Texas Academy of Math and Science, a school similar to Gatton, albeit twice it's size, that's located on the UNT campus. About seven schools exist under the model, most of them in the south. Despite the high cost—Gatton's yearly budget for 126 pupils is $2.6 million—state legislatures tend to like the idea because it gets hungry minds out of school faster, turning them into taxpayers and industry leaders.
To understand just how different Gatton is, try to name another high school that has a living room. Or students who have pet names for their math classes (multi, diffie). Some high schoolers pin posters with the latest movie or heartthrob; in one break room at the end of Gatton's dorm hall is a floor-to-ceiling crossword puzzle—the one from SkyMall magazine—that's about half full. When NEWSWEEK visited last week, senior Jordan Currie picked up the clue list. "370 across is kingdom!" she shouted. "Someone fill it in!"
Of seven Gatton students who agreed to be interviewed, all said they wouldn't stop studying until they had their PhDs. Some are already on their way.
Ambition, in other words, is a sort of currency, and the only one that really matters. In the five years since the school opened, some of its students have already completed law school, begun dentistry and pharmacy programs, and started doctoral degrees. (The school's everybody-knows-your-name mentality has already produced seven marriages.)
Of seven students who agreed to be interviewed, all said they wouldn't stop studying until they had their PhDs. Some are already on their way. Andrea Eastes, who graduated this year, spent her senior year studying DNA, specifically in pursuit of a cure for tuberculosis. "Everything you need to take tissue cultures is in here," she says matter-of-factly, just a few steps away from a canister of liquid nitrogen.
Gatton has its share of the usual adolescent issues, too. Some students stress over their studies, others over friends and romance. The school employs a full-time school psychologist to work through these issues, and occasionally more serious ones too, like broken families or eating disorders. "Every student comes to me for something," says Christopher Bowen, Gatton's Converse-wearing psych counselor. "It's almost like, if you're not coming to see me, then we think something's wrong."
Gatton has received nods from high places. Kentucky Sen. Mitch McConnell, the Senate's minority leader, stopped by once to marvel; when he got back to Washington, he submitted a statement into the congressional record exalting the school.
But Gatton's administrators admit it's not a model for every school. You need to have students who really want to excel before you can turn them into Steve Jobses. Unlike Gatton, most schools have stragglers.
The key, says Gott, the school's director and a longtime public school teacher, is to add relevance to education. Maybe every student can't study advanced engineering, but there's something—from music to metalworking—that interests every young person and answers the "when will I ever use this?" question.
What's more, infusing more glory into education couldn't hurt. "Everywhere in this country we celebrate basketball and football talent," says Julia Roberts, the school's executive director, who petitioned the Kentucky statehouse for 10 years to invest in Gatton. "The talent we really need to celebrate is math and science.