Arts & Culture Top Stories: Newsweek in Review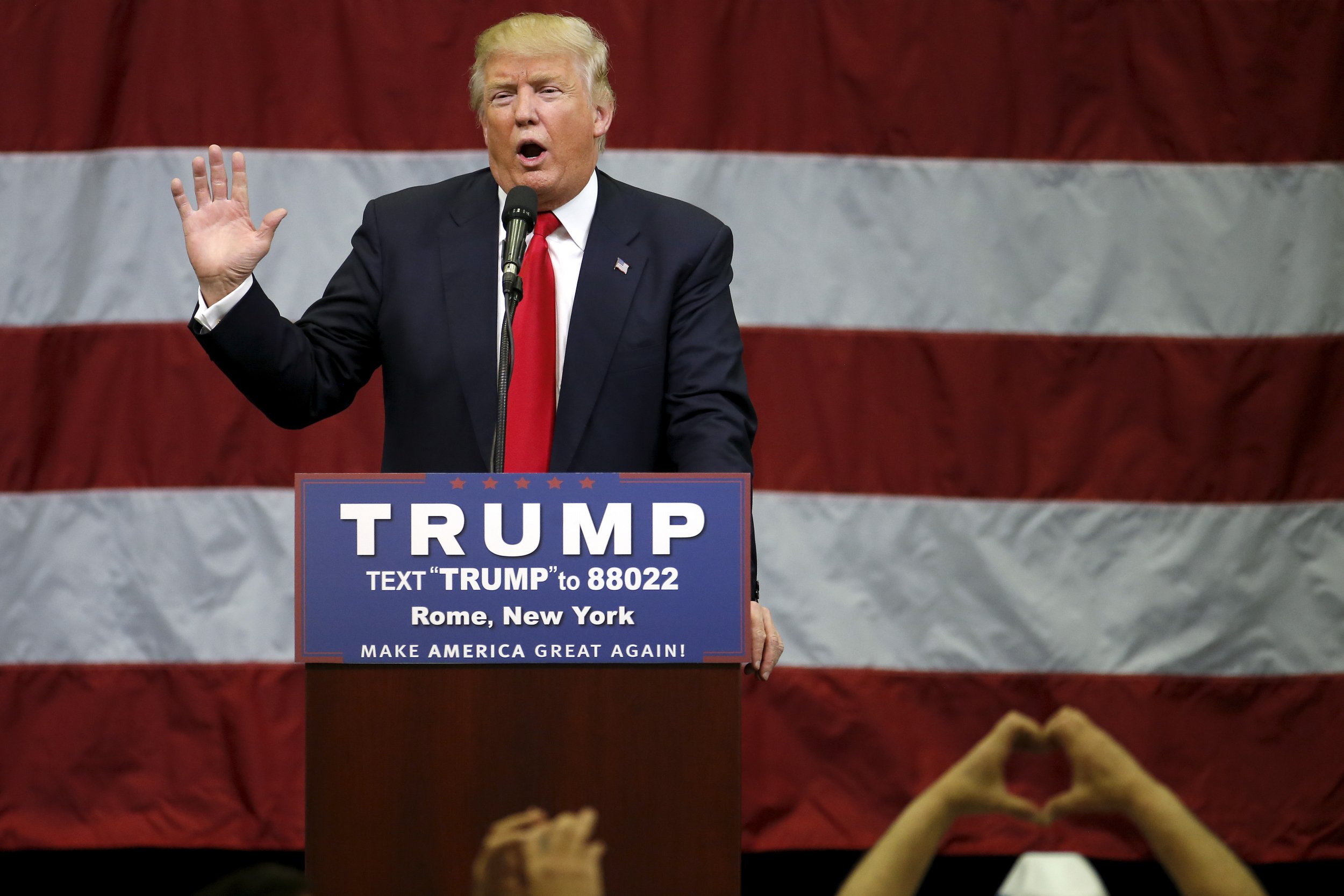 From Ken Burns' Jackie Robinson documentary to a review of Iggy Pop's possible last tour, here's a look at the top arts and culture stories of the past week.
Newsweek asked more than a dozen celebrities who've expressed support for Republican presidential candidate Donald Trump a simple question: Why?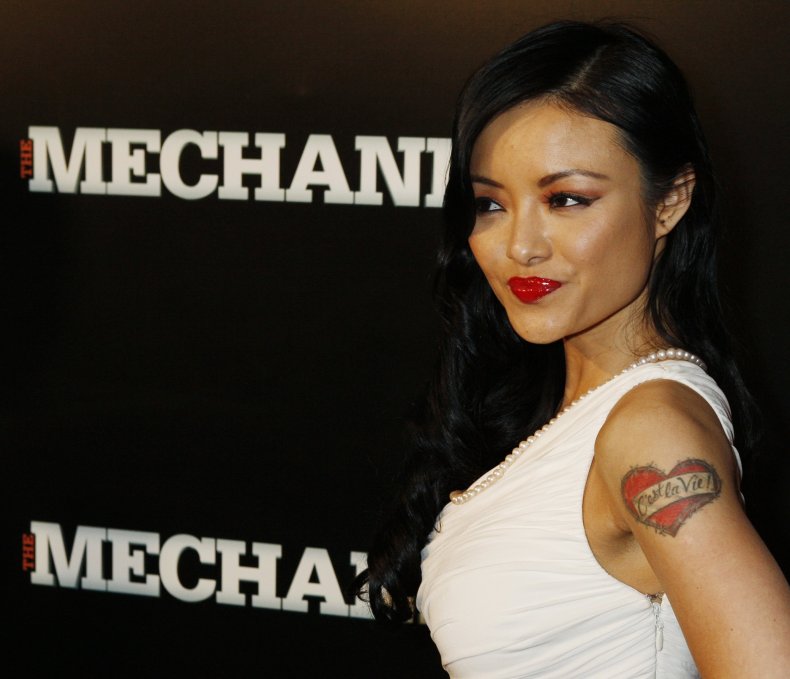 Newsweek subscription offers >
Among the responses:
Scott Baio: "His policies, most of them, I like. I like the way he talks. I like that he's [a] tough guy. Everybody's opinion of that varies."
Tila Tequila: "I feel like people forgot how to have fun. I know running a country is not all about fun, but it should be... If this is Donald trump's dream—plus, we would have a really cool First Lady."
Jesse James: "He manages a huge empire. I have my own businesses and manage all my own stuff. That's the kind of skills we need. We don't need some clown that's gonna play saxophone on The Arsenio Hall Show. "
Nearly 70 years after Jackie Robinson broke Major League Baseball's color barrier, there's seemingly not much the public hasn't learned about the baseball icon. But famed documentarian Ken Burns was able to provide fresh insights into the Hall of Famer's life and career in his Jackie Robinson film that aired this week on PBS.
Newsweek subscription offers >
While baseball lore makes much of Robinson's ability to resist lashing out against the insults and abuse he experienced when breaking into the Major Leagues, the documentary shows Robinson as a man who seethed at injustice and was never satisfied. He was even arrested in 1944 when he refused orders to move to the back of a bus.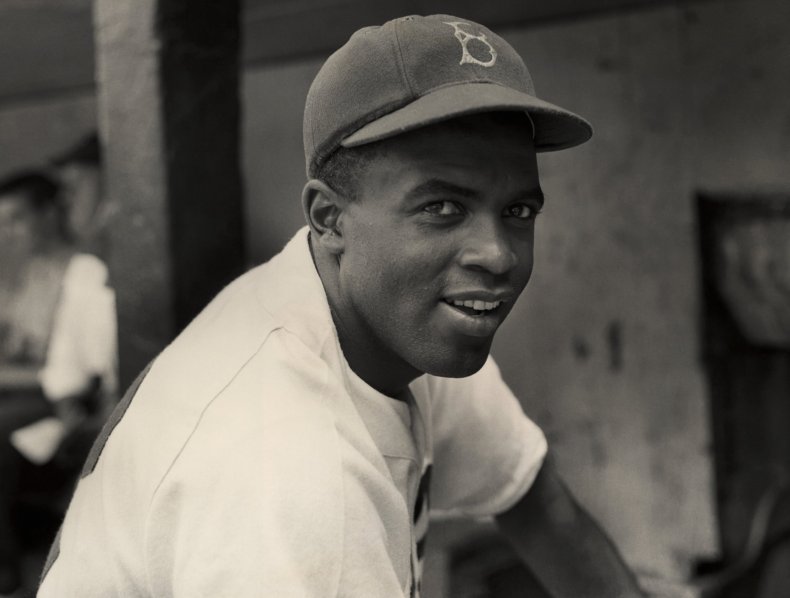 Burns' film also reveals that Robinson based his support for politicians based on what they could do for black Americans and continued to fight against injustice his entire life. He became the first black syndicated newspaper columnist in 1959 and later founded a bank in Harlem to help people secure loans and mortgages.
Punk rock pioneer Iggy Pop proved that he's still the dangerous racounteur that's shocked audiences for close to five decades when he played New York's United Palace Theater this week to promote Post Pop Depression, his sensational new album.
Backed by members of Queens of the Stone Age and the Arctic Monkeys, Pop ripped through some of the great highlights of his career, including cuts off the classics Lust for Life and The Idiot as well as his new album in what may be his final tour.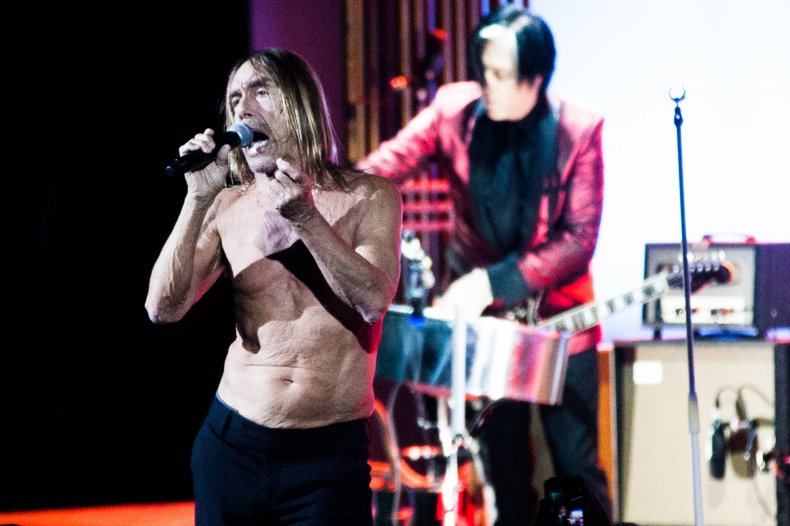 "Post Pop Depression feels as if Pop is reckoning with the particular kind of nostalgia that comes when you let something you've made finally live in the world. It is out of your hands and free to take on a life of its own—a symptom of artistry that's scary by definition, but more frightening still when, like Pop, you reach the age when your friends start disappearing but you're somehow still left."
A winner at auction will soon be the owner of a handwritten letter from Queen Elizabeth II that details how she and Prince Philip fell in love.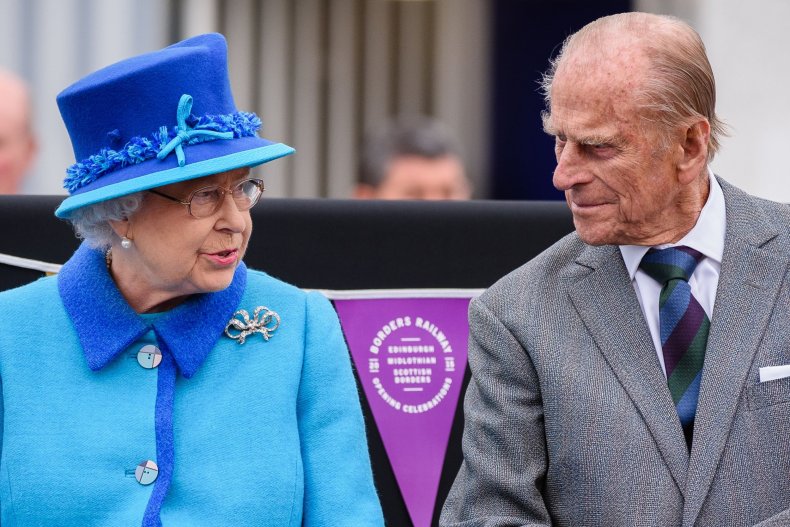 The letter, written in 1947, recounts their experience racing from paparazzi, their interest in dancing and details of her engagement and wedding rings.
"This is a wonderfully well-preserved letter written in the Queen's hand," says Richard Edmonds, principal auctioneer at Chippenham Auction Rooms in Wiltshire, where the letter will be auctioned on April 23.
Arts & Culture Top Stories: Newsweek in Review | Culture