Newsweek Rewind: When We Reported on Shirley Temple Black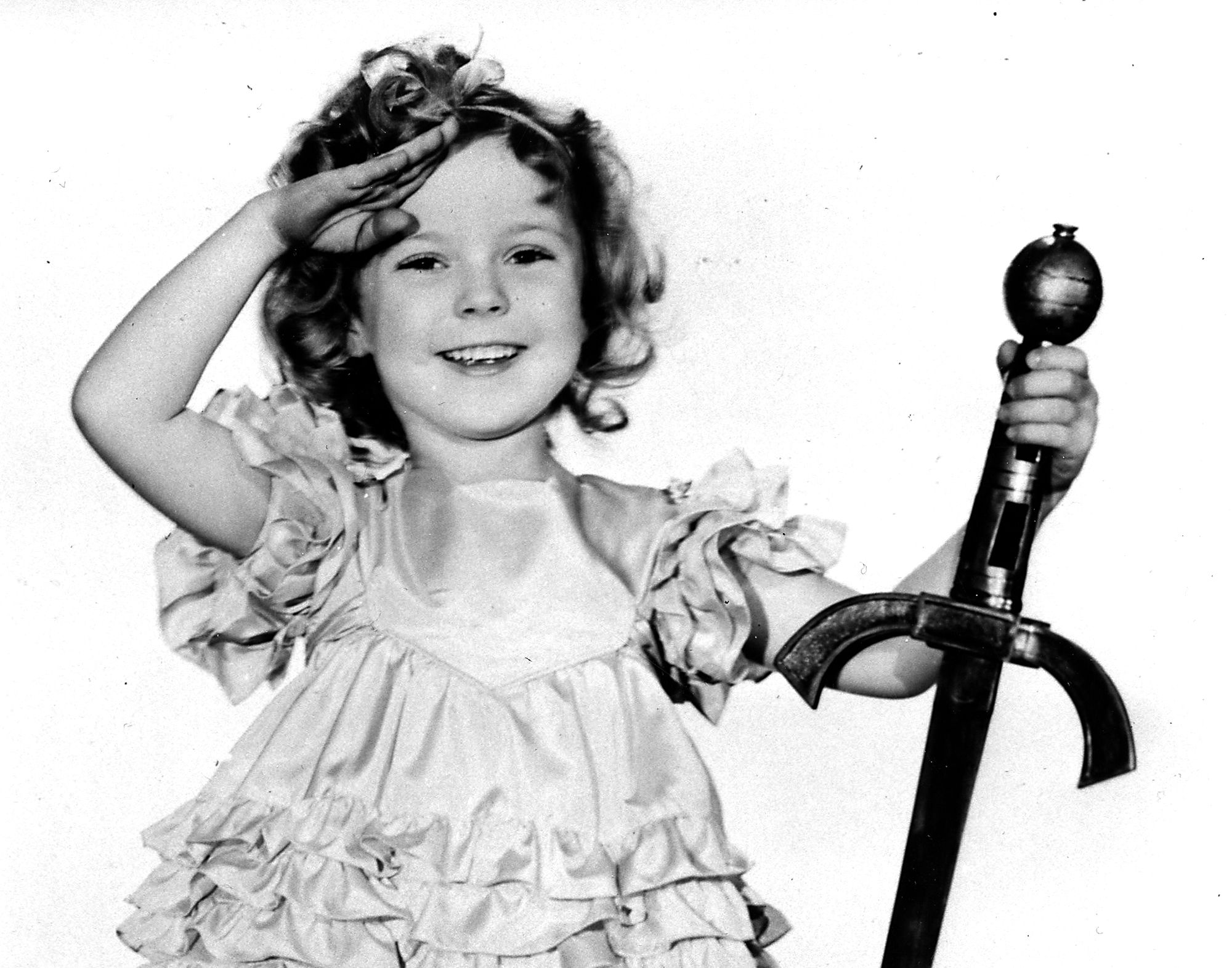 Shirley Temple Black, who died Monday at the age of 85, was just a little bit older than Newsweek. Both were children of the Great Depression: Temple was born in 1928, and Newsweek was founded five years later in 1933. While the magazine was in its infancy, Temple was at her most popular as a child star, and we reported on her with a lighthearted earnestness.
Newsweek chronicled the pint-sized star's early birthdays, noting on what was reported to be her 8th in 1937 that she was not only the biggest attraction at the box office, but that her aspiration was to "own a pie factory when she grows up." It came out later that Temple's mother lied about the girl's age, so, like the rest of the press at the time, Newsweek's reports missed her correct age by a year. In 1938, Newsweek reported that she was raking in an estimated $15,000 each week. But there seemed to be no cause for concern that she was going to sink all that money into a bid to actually buy herself that pie factory—"a large share" of the child's funds were "being held in trust in the California bank of which her father is manager."
When the box-office sensation was 10 (actually 11) in 1939, Newsweek dutifully informed its readers that she weighed in at 75 pounds and had grown two inches in the last year, and now stood a good 4.5 feet tall. But that light-hearted item is contrasted with a reminder of the sinister events in the rest of the world. The news blurb that immediately follows it announces that Adolf Hitler, "Fuhrer of the Reich," turned 50 just seven days after little Temple.
In early 1939, Temple was the princess of the box office, leading a Top 10 list of actors who "drew the greatest number of movie-goers" to the nation's theaters. It was, Newsweek opined, a "remarkable record." She beat out Clark Gable ("her most persistent rival"), Sonja Henie, Mickey Rooney, and Spencer Tracy, who made the top-ten list for the first time that year. Newsweek reassured "child actorphobes" that Temple's lead over Gable was diminishing.
That same year Temple took a trip to Honolulu for five weeks with her parents, returning to the mainland in June planning to catch up, with a tutor, on the schoolwork she missed. Her two front teeth, Newsweek reported, were left behind in Hawaii.
By the end of that year, her teeth weren't the only thing she lost. The Top 10 list of actors who drew the most people to the country's cinemas was now headed up by Mickey Rooney, a "master mugger and showman of the perennial Hardy family series," who booted Temple out of first place. Her four-year domination of that list had come to an end.
When Temple entered her tween years, her contract with Twentieth Century Fox was cancelled in "amicable settlement." Newsweek said that Hollywood thought the 11-year-old star (in reality, she was 12) was at "an awkward age and too hard to cast." The good news, in this magazine's opinion? She'll get to "go to school and catch up on a normal life."
Temple, who would later become Shirley Temple Black, when she got married, managed to avoid the cliched fate of self-destructive child superstars that we know today, and went on to serve her country as a diplomat. She eventually became an ambassador to Ghana in 1974, and later was posted in Prague. In a 1999 interview with Newsweek, she comes across as well-adjusted and funny. Remembering her earliest days as a performer—she was in a "baby burlesque" show—she recalled the sometimes harsh treatment she received as a child star. "If we misbehaved, we were sent one by one into the sound box to think about how not to fool around," she told Newsweek. "There was no place to sit down except on the ice. I did it rather willingly. I knew if I was naughty, that's where I would go. It wasn't as scary as it sounds. I'm not afraid of the dark, and I still like ice."
While it was Black's childhood that managed to define her for most Americans, she managed to be that rare child prodigy who grew up, trading in her pie-factory dreams for something better.