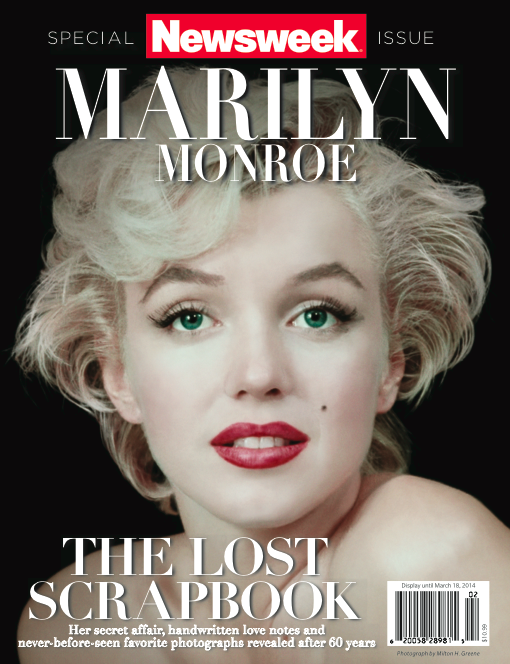 What started as an entire issue of Marilyn Monroe's favorite photographers sharing their their favorite pictures and anecdotes about the iconic actress, turned into a never-before-seen look inside Marilyn's mind. Through conversations with legendary photographer Lawrence Schiller, we discovered he had a "Lost Scrapbook" in his personal archives that has been locked away for nearly 60 years.
Written in her own hand (in crayon), and filled with her personal photos, The Scrapbook is a love note to a man she had an affair with (Sam Shaw) perhaps while married to Joe Dimaggio and Arthur Miller. It consists of photos of Marilyn that Sam Shaw took glued into a notebook, with hand-written notes on each page in crayon. There are very few never-before-seen Marilyn Monroe moments left in the world and that is what makes this Newsweek Special Issue so special.
"Marilyn Monroe's Lost Scrapbook" is on sale Thursday, January 9th in Walmart and Barnes & Noble and on newsstands nationwide Tuesday January 14th.