Newsweek Sues David Jang, Leader of Sect Under Federal Investigation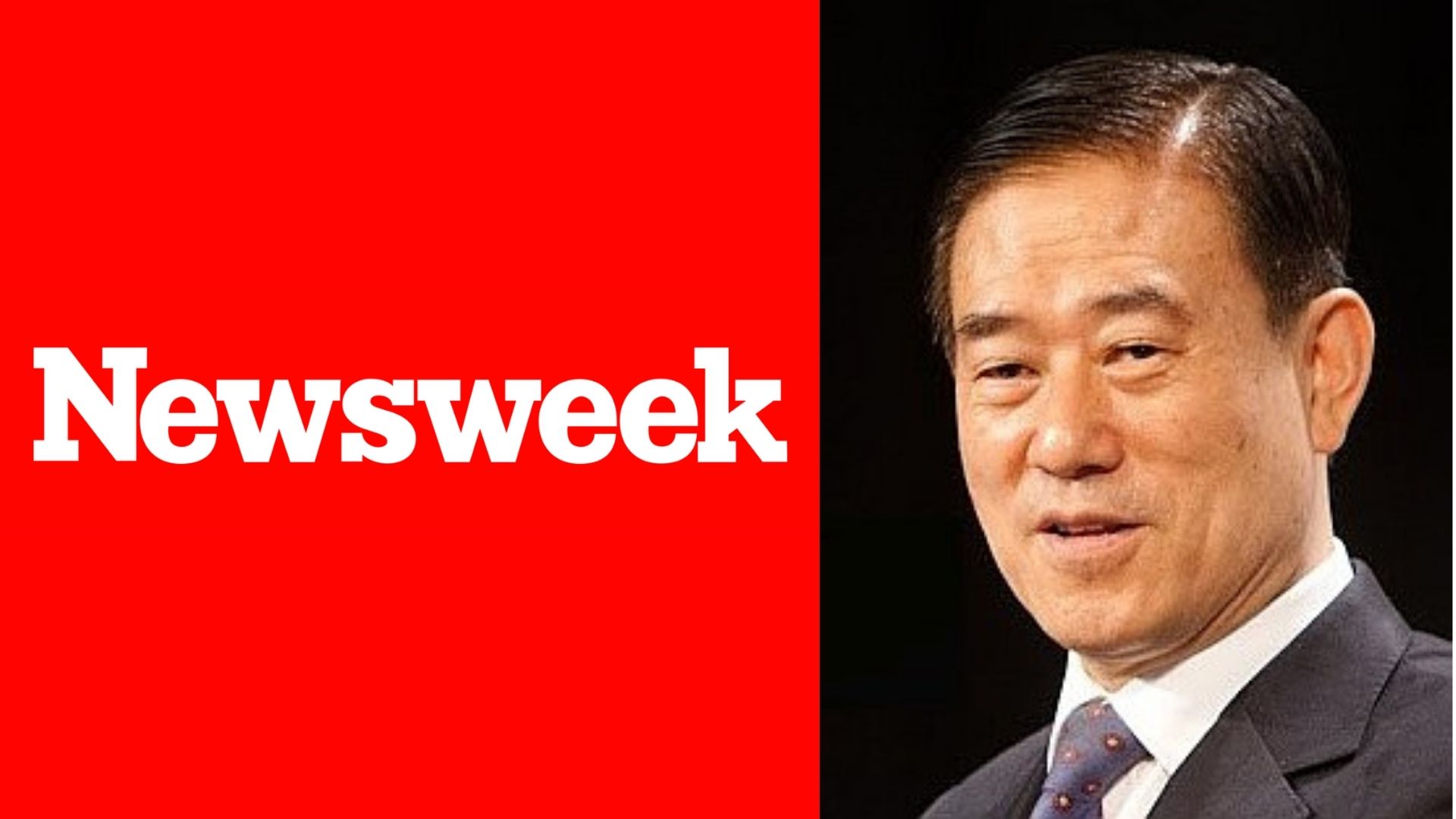 Newsweek's publisher is suing Korean American cleric David Jang, escalating a shareholder dispute fueled by the magazine's reporting on a federal criminal probe into Jang's Olivet sect.
The lawsuit, filed on Wednesday and first reported by Religion News Service, claims that Jang, his key disciples and the entities they control owe Newsweek more than $30 million. Jang ordered the destruction of electronic records that would support some of these claims, the lawsuit alleges.
In addition to Jang, the lawsuit names several defendants including IBT Media, a company that owned Newsweek until 2018, and Etienne Uzac, a former CEO and chairman of Newsweek. Johnathan Davis, a co-owner of Newsweek and the current CEO of IBT Media, is not named.
Jang did not respond to requests for comment via his website. The World Olivet Assembly also did not respond.
IBT Media offered comment on the suit. "We find it troubling that there is a media narrative being crafted by Newsweek and Dev Pragad. We do not intend to try these cases in the media," said attorney Michael Hefter on IBT Media's behalf. "IBT will vigorously defend against Newsweek's claims which will be shown to be meritless."
David Jang is described in the lawsuit as an "alter-ego" of companies and other entities that owe Newsweek money, invoking a legal doctrine that courts have used to hold shareholders and officers personally liable for actions of companies they control. "Although Jang does not formally own or have official roles at many of the companies in the Network, he exercises authority over their operations and uses them for his, and the Community's, personal benefit," says the suit.
If the New York State court allows the lawsuit to proceed to trial, it will put a spotlight on the financial records of Jang and his followers at a time when federal investigators are looking into whether some members of the Olivet sect are laundering money for criminals in China and the United States.
The dispute between Newsweek's shareholders became public when Newsweek CEO and President Dev Pragad, who owns half the company, told staff in April that he had left Jang's church. Johnathan Davis, who owns the other 50 percent, accused Pragad of weaponizing the newsroom in a corporate battle when Newsweek reported that agents of the Homeland Security Department had searched the premises of Olivet University in Anza, California, as part of an ongoing probe into money laundering, visa fraud and labor trafficking.
Olivet University had previously been embroiled in a fraud and money laundering scandal that ended when the college, IBT Media, Etienne Uzac and other David Jang disciples pleaded guilty to felonies after being indicted by the Manhattan District Attorney in 2018.
IBT Media owned Newsweek in 2018. Just before the Manhattan DA announced indictments, Uzac sold his shares in Newsweek to Pragad in a "spin off" transaction that made the magazine publisher an independent company.
Last week, IBT Media sued Pragad, demanding that he return Newsweek, claiming that the "spin off" transaction was nothing more than a ruse to shield the magazine from bad press. The lawsuit accused Pragad of reneging on a private deal in which he agreed to return his Newsweek shares to Uzac once the legal troubles had subsided.
IBT Media filed its lawsuit in New York State court on June 30th; that same day, the New York education department shut down Olivet University's operations in the state, accusing Johnathan Davis' wife Tracy Davis and other senior managers of mismanagement and failure to clean up criminal activity after the 2018 fraud conviction.
A spokesperson for Olivet University sent a statement about Newsweek's suit. "We are fundamentally not related to this matter and it is unfortunate that Newsweek CEO Dev Pragad is violating the longstanding ideals of the fourth estate to empower his legal team, and Newsweek's reporting and editing staff to unfairly target Olivet University and other parties in a blatant smear campaign driven by his personal greed and a lack of facts. We plan to aggressively fight Mr. Pragad's allegations in a court of law rather than the courtroom of opinion."
Newsweek spokesperson Laura Goldberg offered a statement on the company's behalf. It said in part, "In addition to claims against IBT Media for exposing Newsweek to tens of millions of dollars of liabilities arising out of IBT's mismanagement—including embroiling Newsweek in an ongoing lawsuit brought by IBT's landlord because IBT has failed to pay its rent—Newsweek's complaint asserts that IBT and its CEO Johnathan Davis intentionally destroyed over 1.8 terabytes of data, the equivalent of approximately 80 million pages of text, maintained on servers paid for by Newsweek. In doing so IBT sought to conceal evidence of wrongdoing by IBT and its affiliates—despite explicit instructions by Newsweek not to destroy any records because of ongoing legal actions. The complaint also seeks recovery for IBT's deliberate theft of Newsweek's trade secrets in a vain attempt by IBT to replicate Newsweek's envied success."
The PR statement also quoted Newsweek attorney Robert Weigel of Gibson Dunn and Crutcher. "Newsweek did not take the decision to sue IBT Media lightly. Indeed, it has long been Newsweek's hope that an amicable resolution to its many complaints could be achieved without resorting to legal action. However, IBT's decision to file its utterly baseless lawsuit left Newsweek no choice but to file a formal complaint against IBT—which it did in the afternoon of July 6, 2022.
"In addition to bringing claims against IBT, Newsweek is also seeking to recover from several individuals and entities affiliated with IBT, including David Jang. David Jang has been named because he is the alter ego of IBT. As detailed in Newsweek's complaint, Jang has long directed a constellation of interconnected companies that include IBT for his benefit. Indeed, Jang has authorized a veritable laundry list of bad acts by IBT, including repeatedly causing IBT funds to be routed to other companies under his control at the expense of Newsweek and its indemnification rights," added Weigel.
While this case is underway, the Newsweek newsroom is continuing to cover the news about IBT Media, World Olivet Assembly, and Olivet University. "No one outside the newsroom has any influence on these stories," said Newsweek Global Editor in Chief Nancy Cooper in a message posted on the company's website. "We have rigorously covered developments related to our owners, and we will continue to do so. This is a standard ethical practice in U.S. newsrooms."
The history of the different Olivet entities stretches back to 2000, according to their various websites. That was the year that Jang founded the Olivet Theological College and Seminary, later incorporated as Olivet University. Olivet Assembly USA and Olivet Assembly Europe both say they began in 2000 as associations of churches by alumni of the seminary. The World Olivet Assembly, which also operates out of Dover, New York, says it began the same year.
The church's website now lists more than 120 countries in which it says it has members—but federal investigators are zeroing in on Olivet's links to China, from where the college brings many students to the United States. One former student, a pastor named JianGang "Frank" Lan, has been charged in North Carolina for possession of counterfeit goods. A North Carolina judge ordered Lan's arrest last week after he failed to appear in court and set his bond at $1 million. Lan is in China, his lawyer said. Newsweek uncovered Lan's links to the Olivet Assembly before Olivet University confirmed that he had graduated from the college.
Three senior law enforcement officials told Newsweek on condition of anonymity that they suspected links from the Lan case to Chinese organized crime and drug cartels, which look to China to buy the precursor chemicals needed to make the powerful opioid fentanyl that has been behind a surge of deadly drug overdoses in the United States.
The New York Education Department decided to shut down Olivet University's operations in the state on May 17, a few weeks after Newsweek reported on Homeland Security raid on Olivet's California campus, and at the end of a two-year review process.
Deputy Commissioner of Education William P. Murphy wrote to Olivet on June 30, rejecting the college's appeal of the May 17 decision, saying the university had done far too little to clean up its act from the criminal activity that led to the Manhattan DA's indictment. He specifically cited Tracy Davis' leadership role as a factor and blocked Olivet from re-applying for certification to operate in New York.