Newsweek/Daily Beast Writers' Favorite Books 2011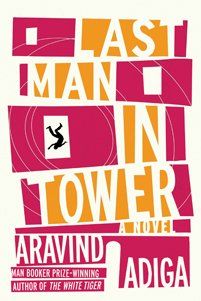 Tina Brown
Last Man in Tower by Aravind Adiga
A vivid, venal tale—couldn't put it down. It's about a rapacious real-estate developer pitted against a proud teacher determined never to leave a shabby apartment in the greedy, ruthless milieu of modern Mumbai.
Catherine the Great by Robert Massie
One of the world's great rulers finally gets the biography she deserves in this hugely enjoyable romp through the royal court, her prodigious love life, and the nitty gritty of just how she built up Russia.
The Storm of War by Andrew Roberts
In one irresistibly readable book, Roberts has done what I thought was impossible--given us the whole bloody second world war from the brass buttons of the generals down to the mud-filled trenches and stretching across the globe.
Paul Begala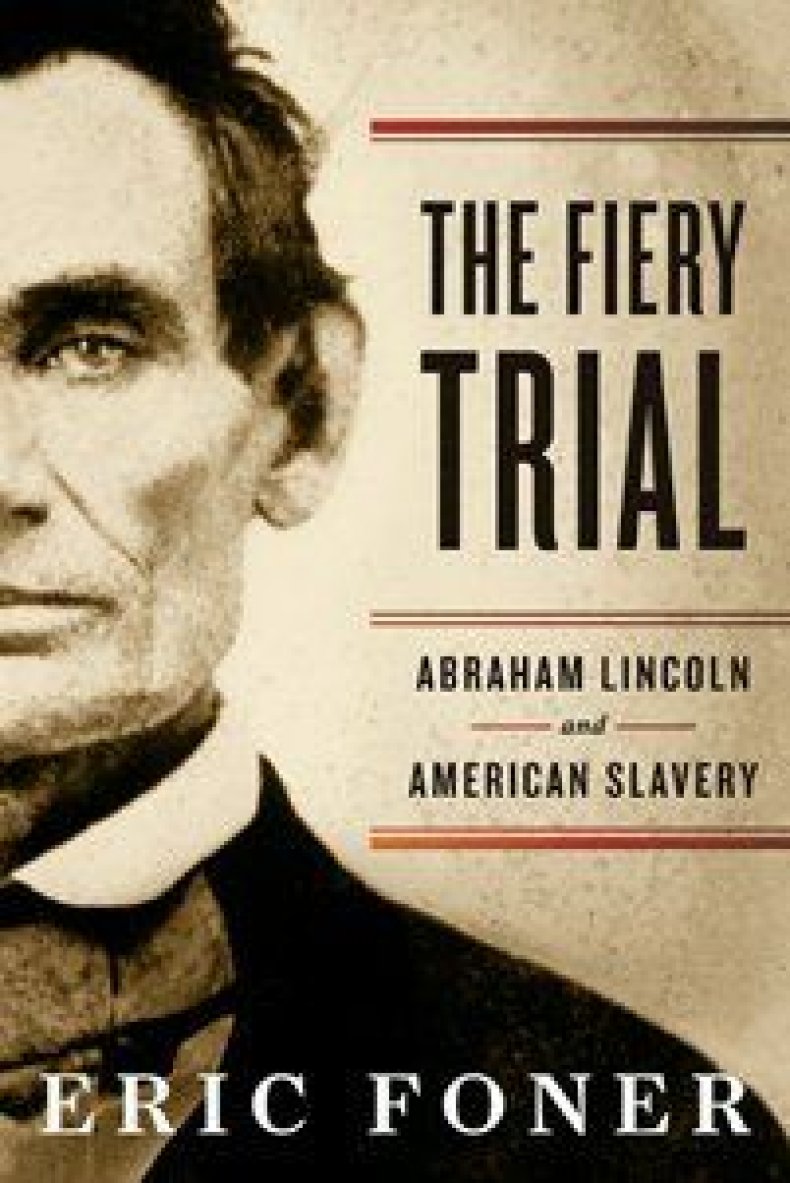 Bill Clinton's Back to Work: Sure he's my friend and mentor and former boss, but Bill Clinton is also America's most gifted explainer and synthesizer. He makes a powerful case for, as he puts it "smart government for a strong economy."
Michael Lewis's The Big Short: A master of penetrating analysis, Lewis takes us deep into the subculture of quirky contrarians who saw the subprime meltdown coming.
Kathryn McGarr's The Whole Damn Deal: Robert Strauss and the Art of Politics: Can you imagine the current chairman of the Republican Party being asked to secretly advise President Obama? Me neither. But when Nancy Reagan called Strauss, patriotism trumped partisanship. From Stamford, Texas, to the Kremlin, McGarr takes us along with Strauss on one hell of a ride.
Eric Foner's The Fiery Trial: Abraham Lincoln and Slavery: Our greatest president faced our greatest moral and military crisis. Foner unblinkingly shows that Lincoln was a politician to his marrow: slick, moderating, temporizing, compromising—qualities we denigrate today. No wonder we have no more Lincolns.
Michelle Goldberg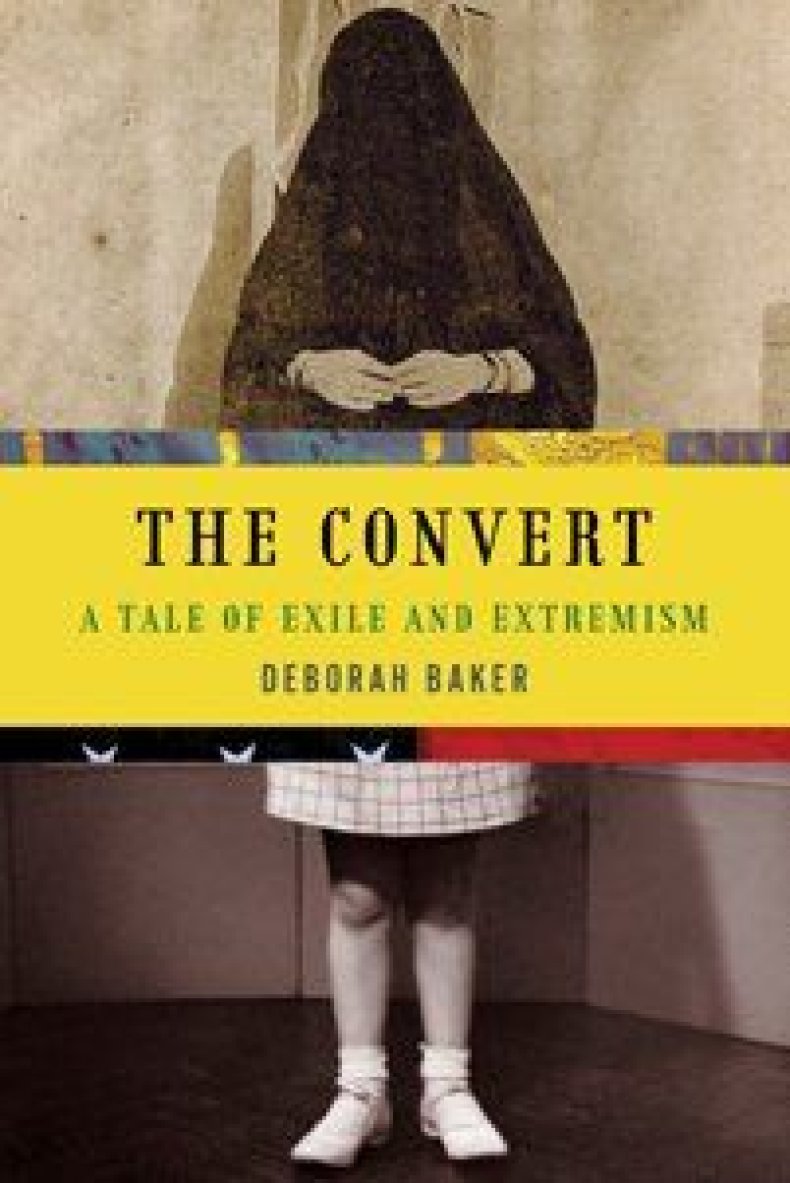 The most fascinating book I read this year was Deborah Baker's stranger-than-fiction tale The Convert, about Margaret Marcus, a troubled, middle-class Jewish girl from Westchester who, in the early 1960s, changed her name to Maryam Jameelah, moved to Pakistan, and become an important theorist of radical Islam. It's puzzling and haunting in all sorts of ways, particularly because, more than any book I know, it forces an understanding of how a woman who can't find a place for herself in our world finds sustenance in the harsh strictures of fundamentalism.
The Joan Didion book that everyone is talking about this year is Blue Nights, her grief-ravaged memoir of her daughter's death. But, amid the insanity of the Republican primary, I've been revisiting her decade-old essay collection Political Fictions, which contains a priceless piece about Newt Gingrich's putative intellect and his obsession with management fads and gee-whiz futurism. Didion nailed the way Gingrich's musings suggest "not the future but the past, the drone of the small-town autodidact, the garrulous bore in the courthouse square."
Though it came out last year, I didn't get to Jennifer Egan's astonishing A Visit From the Goon Squad until February, and was thrilled when it won the Pulitzer Prize a few months later. I'm pretty sure if it had been written by Jonathan Egan, it would have received the sort of Great American Novel hype bestowed on Freedom, which was thematically similar but not nearly as good.
Simon Schama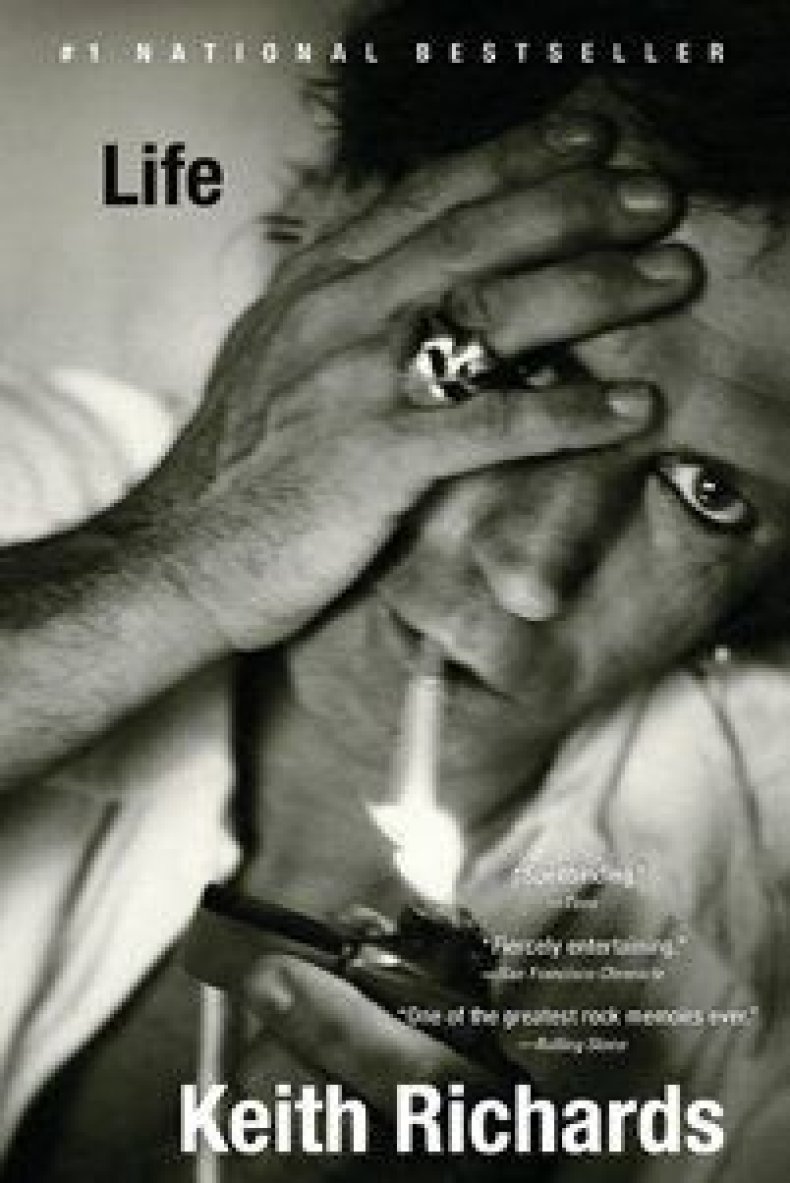 I was once asked what I thought was the most revealing document of the 20th century? "Keith Richards' face," I said. Life proves I was pretty much right, and that he can do the words as well as the music. There won't ever be a better book on how a rock-and-roll band gets made and very nearly unmade, but it's also a wild gallop through the times. You get the smell of vinegar on bad chips; the melee of the hotel room; you get human comedy; and you even get his recipe for shepherd's pie. I also loved Geoff Dyer's Otherwise Known as the Human Condition, the kind of brilliantly riffing collection that lets the essay form shout its worth in the age of the formless blog.
Michelle Cottle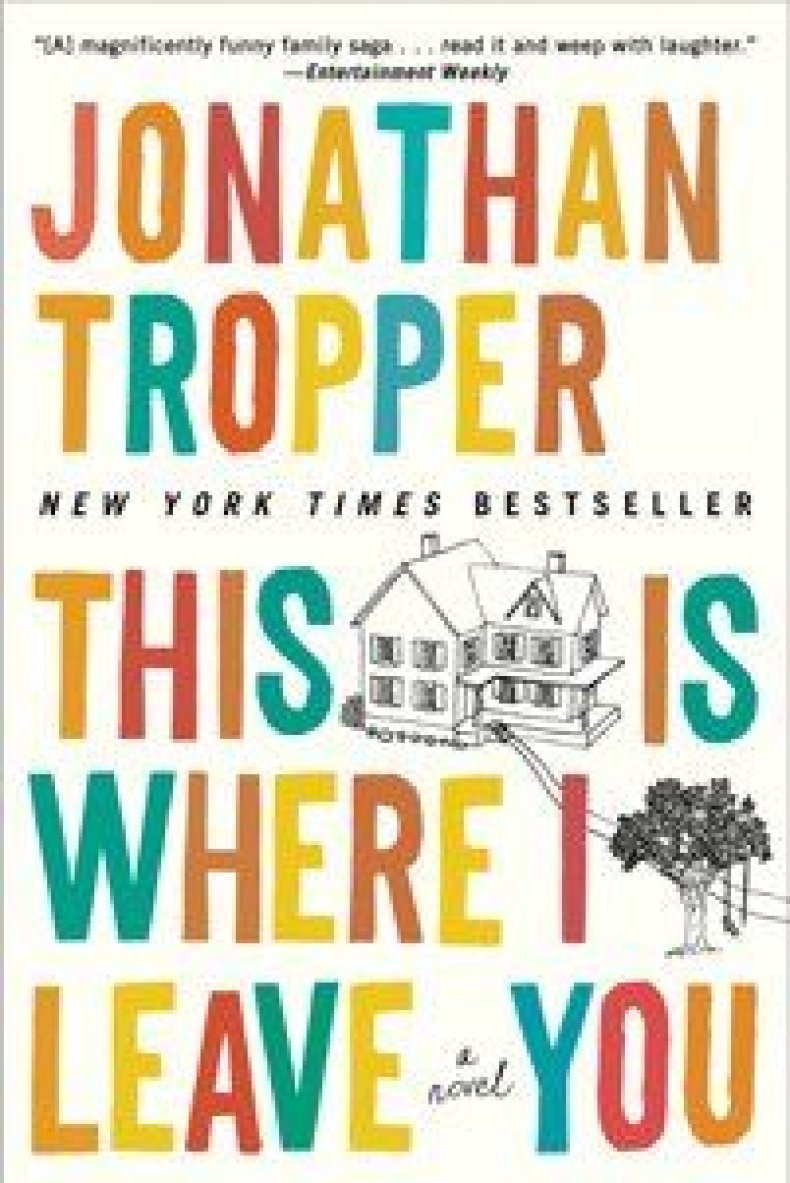 Because I waste so much time slogging through hideous political books, I tend to come late to novels. I finally got around to reading Jonathan Tropper's 2009 offering, This Is Where I Leave You. Flat-out hysterical—which might not be what you'd expect from a book about a dysfunctional clan sitting shivah for its dearly departed patriarch. Then again, anyone who has ever suffered through a gathering of family in the wake of a death understands just how much weirdness bubbles up under such enforced intimacy. Read it, then gift it. Who doesn't need a good chuckle these days?
Yes, I am the last literate person in the Western world to discover George R. R. Martin's Song of Ice and Fire series. This is in part because I typically have no use for fantasy novels. (Dragons? Sorceresses? The undead? How are these things any weirder than the Iowa caucuses?) And yet I cannot put the books down, which is a problem seeing as how each runs in the neighborhood of 600, 700, 800 pages and weighs as much as a small child. I'm two thirds of the way through the third, A Storm of Swords, and am racing to catch up with my husband so he'll stop taunting me with his knowledge of which characters are getting killed/raped/married/maimed/sold to slavers in coming chapters. Don't overthink it, just indulge.
Michael Korda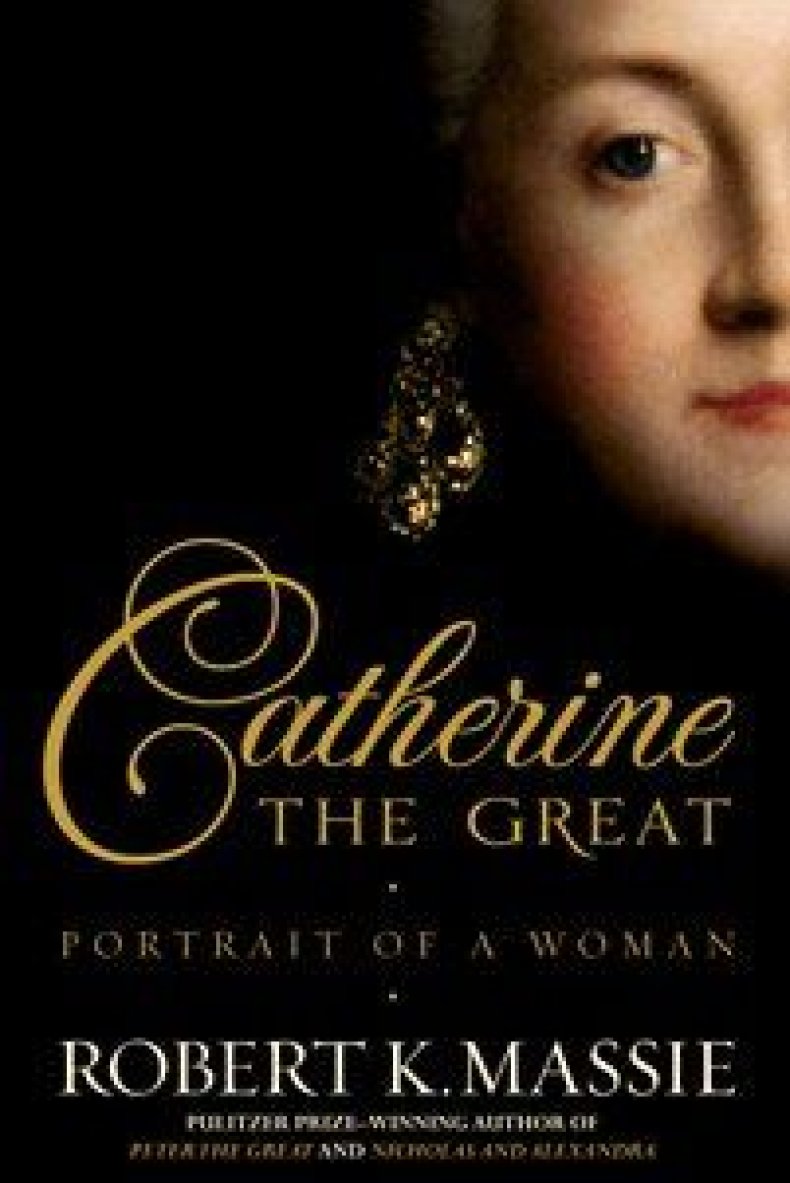 My favorite books of the year? Well, I am trying to write a biography of Robert E. Lee, and to re-read Tolstoy's War and Peace in Russian (Believe it or not, you can get it in Russian on a Kindle, what would Lev Nikolayevitch have thought of that?), so my time to read at random for pure pleasure has been small and spent guiltily; however, I enjoyed Robert Massie's Catherine the Great, which should be mandatory reading for those who suppose that Russia is permanently down and out (Beware, from time to time in history she emerges from hibernation like a bear, as she did under Catherine, then watch out!), an example of the kind of elegant book production that has almost vanished, as well as a combination of meticulous scholarship and gifted storytelling which is always rare, and in which Massie specializes.
I also read with great interest Walter Isaacson's Steve Jobs, revealing that it remains possible to write about a person with admiration while still recognizing his or her flaws, "warts and all," as Cromwell told a painter about to do his portrait; and above all Paul Hendrickson's Hemingway's Boat, which I read without a pause, a biography that is at once admiring and devastating, and full of material that I wouldn't have thought even existed and of people who knew Hemingway whom I'd never heard of—an eye opener of a book, full of unexpected riches, fascinating digressions, and leaving one at the end wishing the book were longer, and thinking long and hard about the price of fame and success in America, and the dangers of seemingly getting everything you wanted out of life—it just may be the best book I've read this year, and certainly the best book I've read about an American writer in a long, long time.
Peter Beinart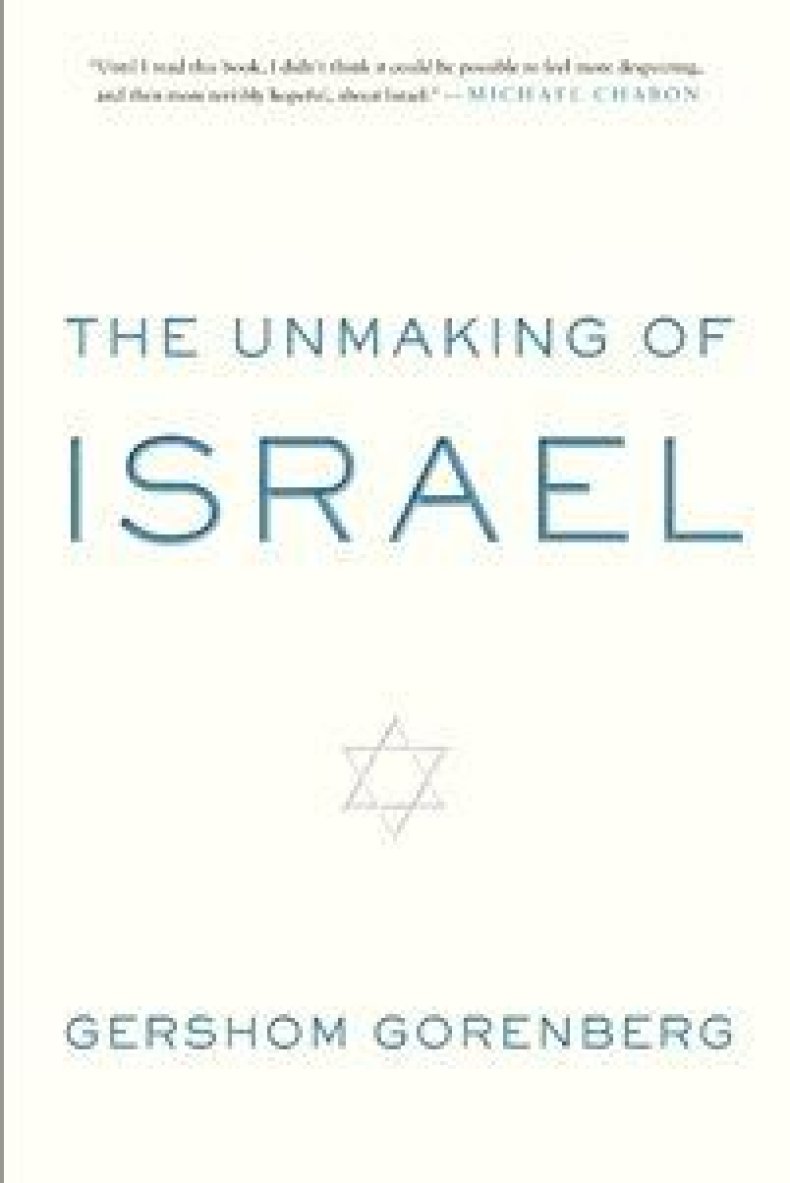 Just finished Gershom Gorenberg's The Unmaking of Israel. At the core of the book lies this terrifying analogy: Israel as Pakistan, a country whose government has empowered a lawless, fanatical religious movement (in this case the militant settlers of the West Bank) that is now subverting the very state that empowered it. Is the analogy apt today? No. But Gorenberg makes a frighteningly convincing case that unless Israel ends the occupation, the analogy will become more appropriate with every passing year.
Taylor Antrim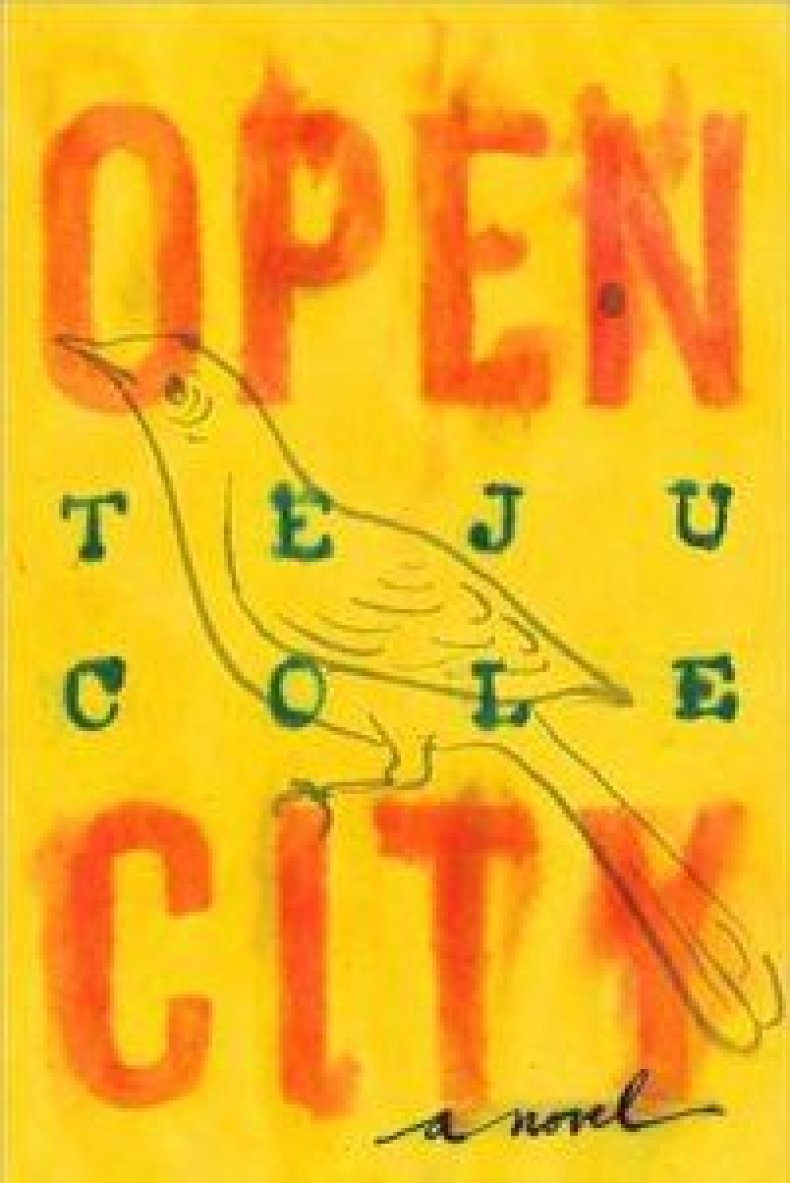 Open City by Teju Cole: A meditative and startlingly clear-eyed first novel about a Nigerian immigrant wandering around New York.
Ten Thousand Saints by Eleanor Henderson: An account of a Vermont kid breaking into the straight-edge scene in 1980s New York. The best and most lyrically written coming-of-age novel of the year.
Stone Arabia by Dana Spiotta: Spiotta's third novel captures the washed-out landscape of Los Angeles with edgy precision. A riveting and enigmatically beautiful story of siblings, memory, and the transporting quality of rock and roll.
Michael Medved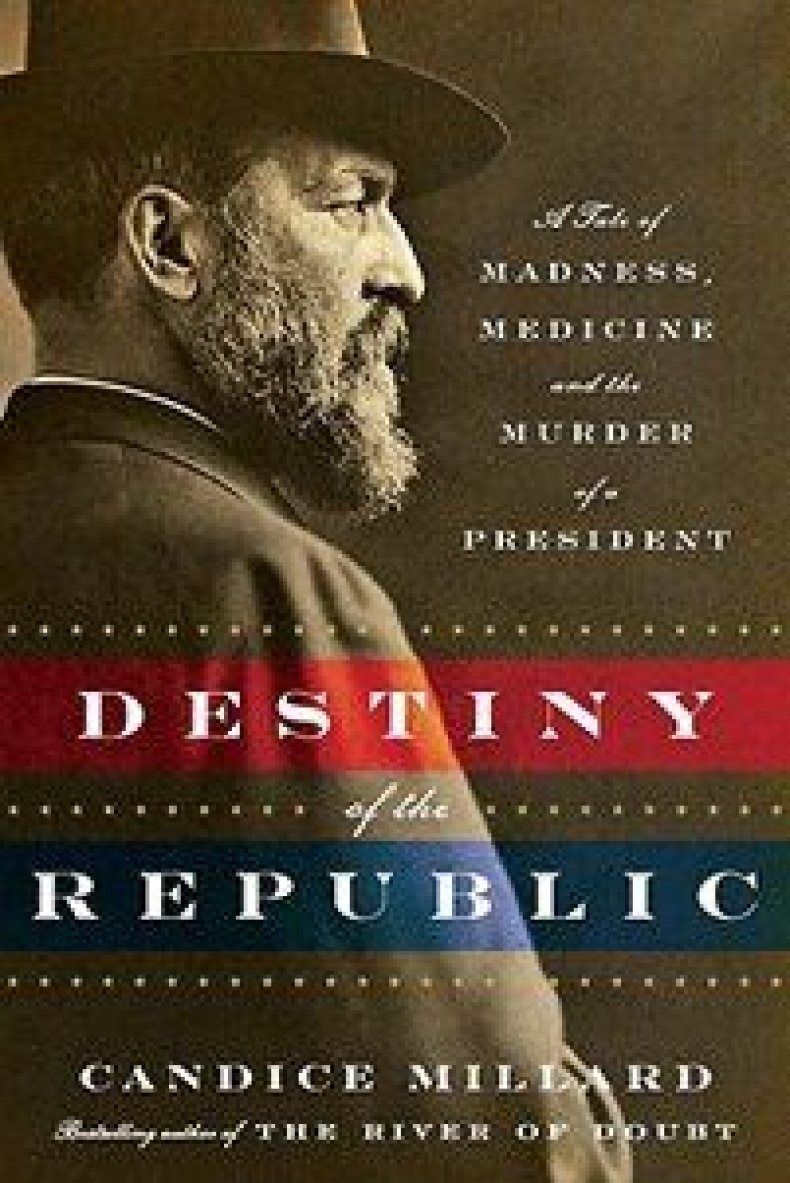 Destiny of the Republic: A Tale of Madness, Medicine, and Murder of a President, by Candace Millard. A fascinating tale, expertly told about the shooting of President James Garfield in 1881 and his tragic struggle to recover from his wounds during a long summer of national agony.
Millard sketches vibrant accounts of a crazed assassin, a brilliant young chief executive, and the bungling, arrogant doctors who ultimately killed the president. She provides riveting details about the medical technology of the time and forces fresh reminders of what the nation lost when Garfield succumbed just six months after his inauguration.
A First-Rate Madness: Uncovering the Links Between Leadership and Mental Illness, by Nassir Ghaemi. The author, professor of psychiatry at Tufts, suggests that voters shouldn't show an automatic preference for potential leaders who count as reliably, consistently sane and sober. He makes a persuasive, counterintuitive case that certain types of mental illness (particularly bipolar disorder and depression) actually help prepare politicians, generals, and captains of industry for better crisis management, by encouraging realism, resilience, empathy, and creativity. He makes his case with vivid, intimate portraits of troubled but effective personalities ranging from Hitler to Churchill, Lincoln to Kennedy, and provides especially compelling perspectives on Civil War generals Sherman, McClellan, Lee, and Grant.
Class Warfare: Inside the Fight to Fix America's Schools, by Steven Brill. The founder of Court TV reviews the ferocious and frustrating current struggle to reinvigorate American education. The portraits he provides of outsized personalities who play both constructive and damaging roles in the ongoing battles will simultaneously encourage and infuriate, conveying the message that school reform may be daunting, messy, and unimaginably complicated, but it's not altogether impossible.
Andrew Roberts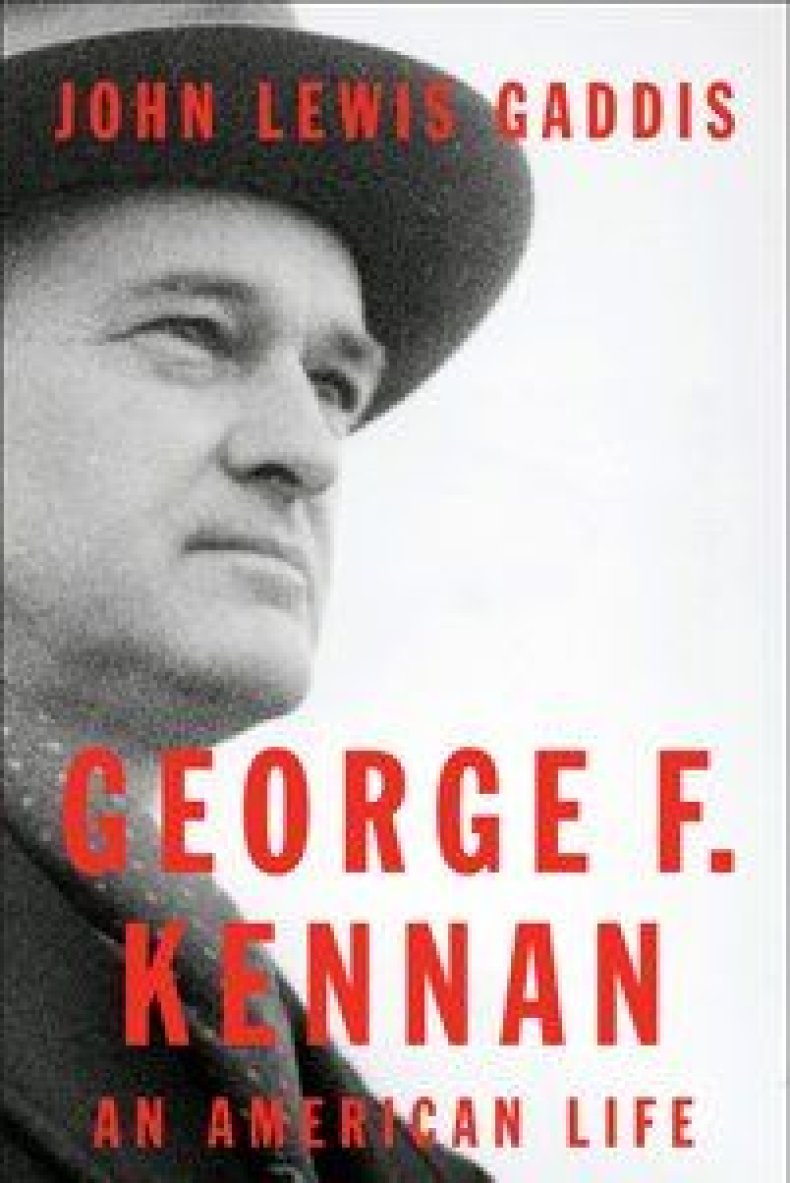 Edward Short's Newman and His Contemporaries reminds us what a central figure Cardinal Newman was to Victorian intellectual and cultural life, whose relations with Gladstone, Thackeray, Matthew Arnold, his American friends, and many others are told with scholarship and wit in this highly engaging book.
Isaiah Berlin divided intellectuals into foxes (who knew everything about little things) and hedgehogs (who knew one big thing) and John Lewis Gaddis's superb biography George F. Kennan reveals that Kennan was as foxy as its gets. He might have got a few little things wrong in his long life, but his service to the West in 1946–47, when he laid down the strategy of containing the USSR's ambitions, was easily important enough to make everything else vanish.
Finally, if you like wartime political thrillers, you'll love Andrew Rosenheim's gripping Fear Itself, set in FDR's Washington as America is drawn into World War II.
Bruce Riedel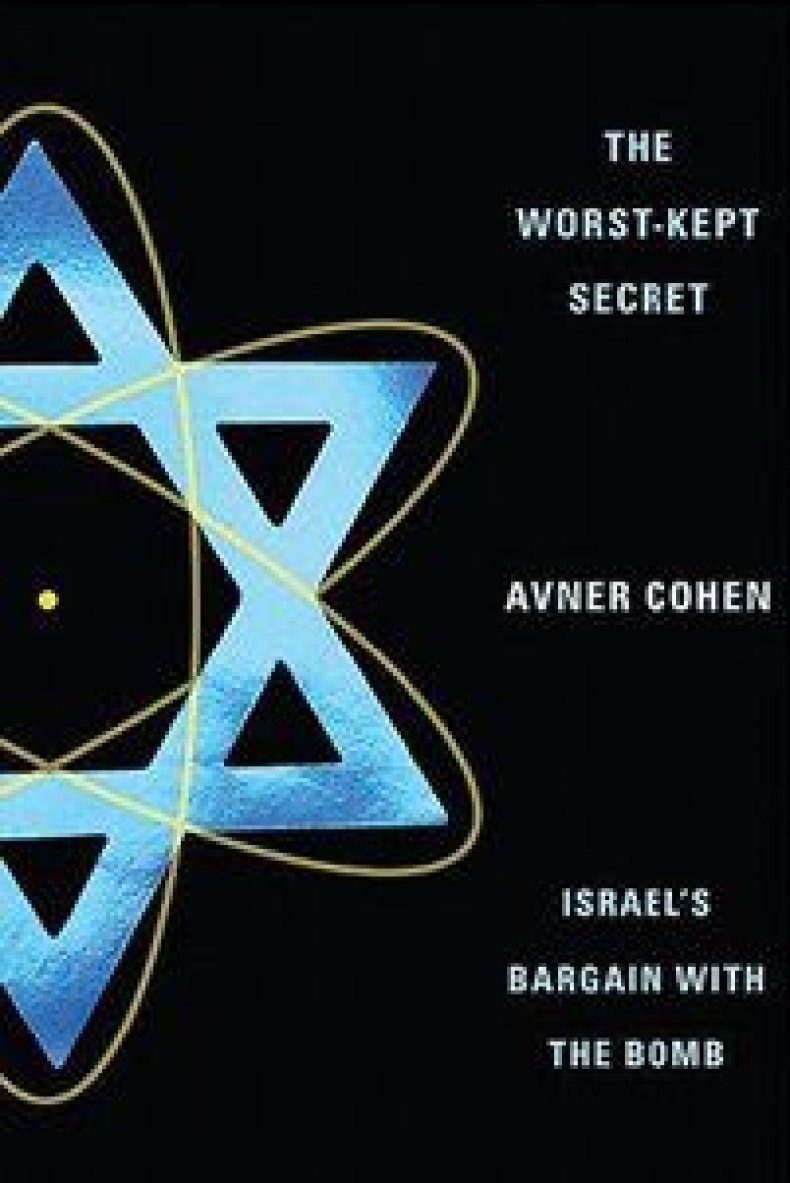 Avner Cohen's The Worst Kept Secret: Israel's Bargain With the Bomb is a must read that reveals the truth about Israel's nuclear deterrent and the balance of power in the Middle East. It is a useful antidote to the Iran hysteria of war-mongering politicians.
Steve Inskeep has written a powerful portrait of Pakistan's largest and most violent city. Instant City: Life and Death in Karachi takes you to the terror capital of the world.
John Avlon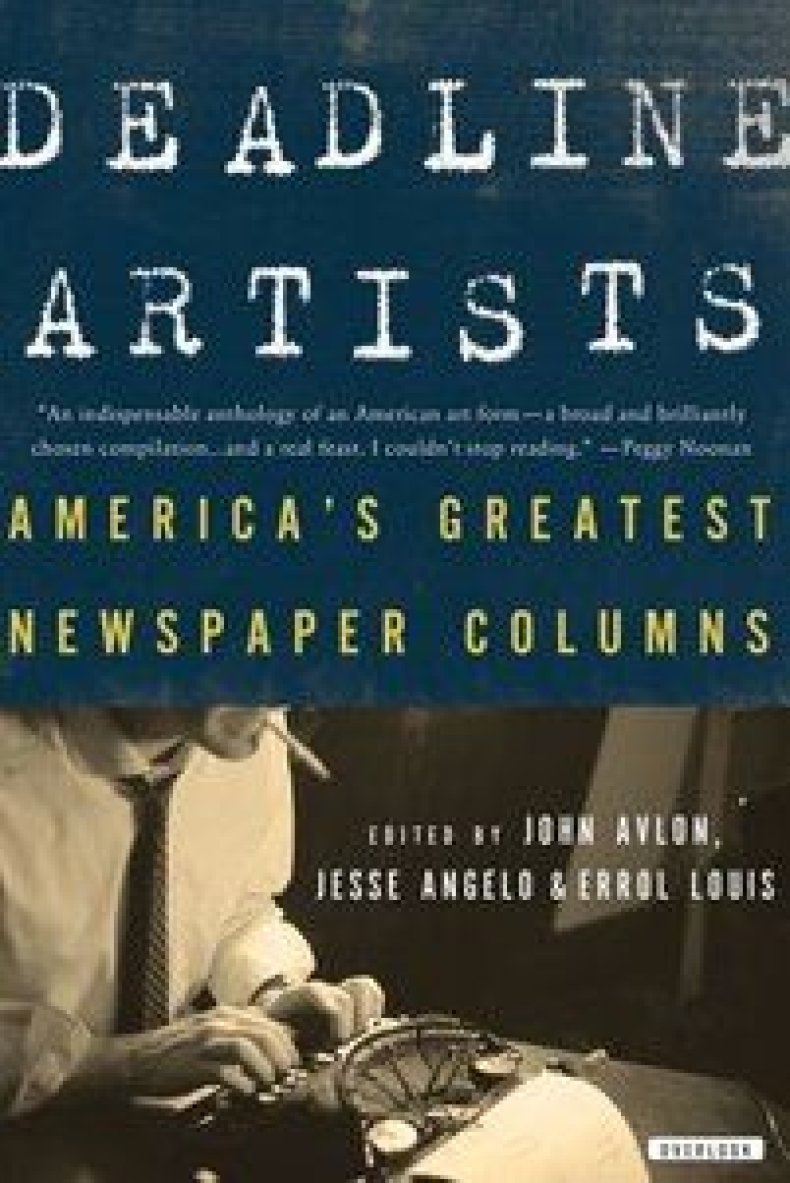 Deadline Artists: America's Greatest Newspaper Columns, edited by John Avlon, Jesse Angelo, and Errol Louis—The best of H.L. Mencken, Jimmy Breslin, Murray Kempton, Mike Royko, and more in one book. I'm biased—I co-edited this anthology—but when it's a collection of other columnists' work it doesn't feel like self-promotion to list it here. Plus, I genuinely love the contents—the classic storytelling in war, sports, politics, crime, and humor—and the rush of reading history written in the present tense.
The Great Leader by Jim Harrison—There's plenty of the requisite road trips, food and sex that come with a Harrison novel, this time offered with the overlay of a detective story, focused on the hunt for a cult leader in the upper peninsula of Michigan.
Horoscopes for the Dead by Billy Collins—I'm not generally the kind of guy who sits around reading poetry, but Billy Collins is the exception—funny, smart and accessible, his evocative economy of language is a marvel. Much of this new collection reflects on loss and transition, death as a shadowy companion to life. Standouts for me include "Hangover" and "Table Talk."
Unlikely Brothers by John Prendergast and Michael Mattocks—It's sometimes said that friends are the family we choose. This unflinchingly honest book is a joint autobiography, parallel sections penned by two brothers of choice, a story spanning inner city Washington DC in the 1980s and peace negotiations in Africa. It captures the complexity of close relationships; the strange way that saving the world can sometimes seem more achievable than saving a friend in a time of trouble.
The Island at the Center of the World by Russell Shorto—I came to this 2004 book about the founding of New York a bit late, but it is an exemplary work of history, breaking down the walls between the past and present with casual wit and close focus portraits, capturing an epic story on a human scale—and bringing my lower Manhattan neighborhood alive with the ghosts of Indians and Dutch settlers, surrounded by wilderness.
Eleanor Clift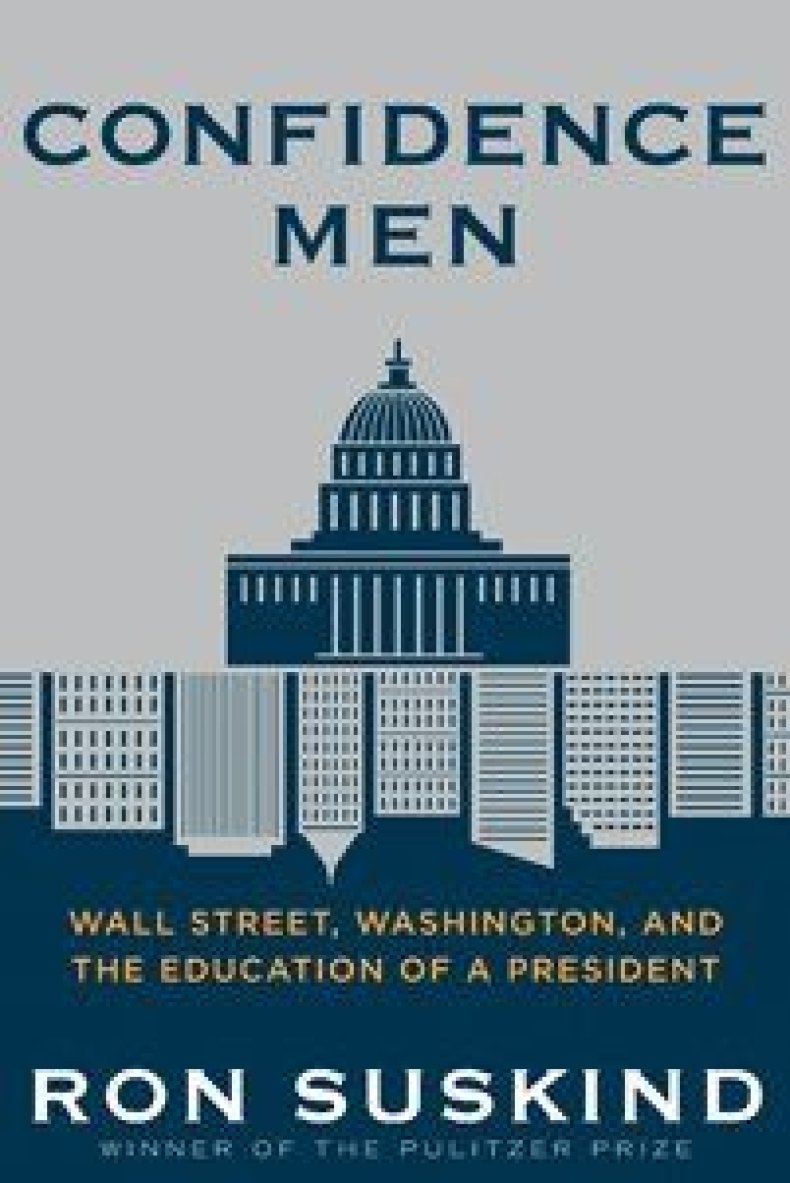 The Confidence Men—This inside account of the Obama economic team by former Wall Street Journal reporter Ron Suskind contains enough damning on-the-record quotes to give it the ring of truth despite White House efforts to discredit the narrative of in-fighting and missed opportunities. Read it and weep. It reminds me of the post-Iraq invasion books that documented a similar failure to rise to the enormity of the problem, whether the insurgency was in Iraq or on Wall Street.
The Snowman–Page-turner crime novel by Norwegian writer Jo Nesbo whose Columbo-like police investigator, Harry Hole, takes the reader on an odyssey that is both chilling and deeply human. Set in Oslo, it has all the Nordic noir that made Stieg Larsson such a hit, Nesbo a worthy successor, and his books ideal airplane reading.
Tabloid City by Pete Hamill, former editor of both The New York Post and The Daily News, spins a tale worthy of the tabloids but that also chronicles the uneasy transition of a veteran newspaperman into the digital age. The story takes place over 24 hours in New York City with more than a dozen characters that come and go in what was once the daily news cycle. For those who lament the passing of newspapers, along with egg creams and the Brooklyn Dodgers, this is for you.
Robin Givhan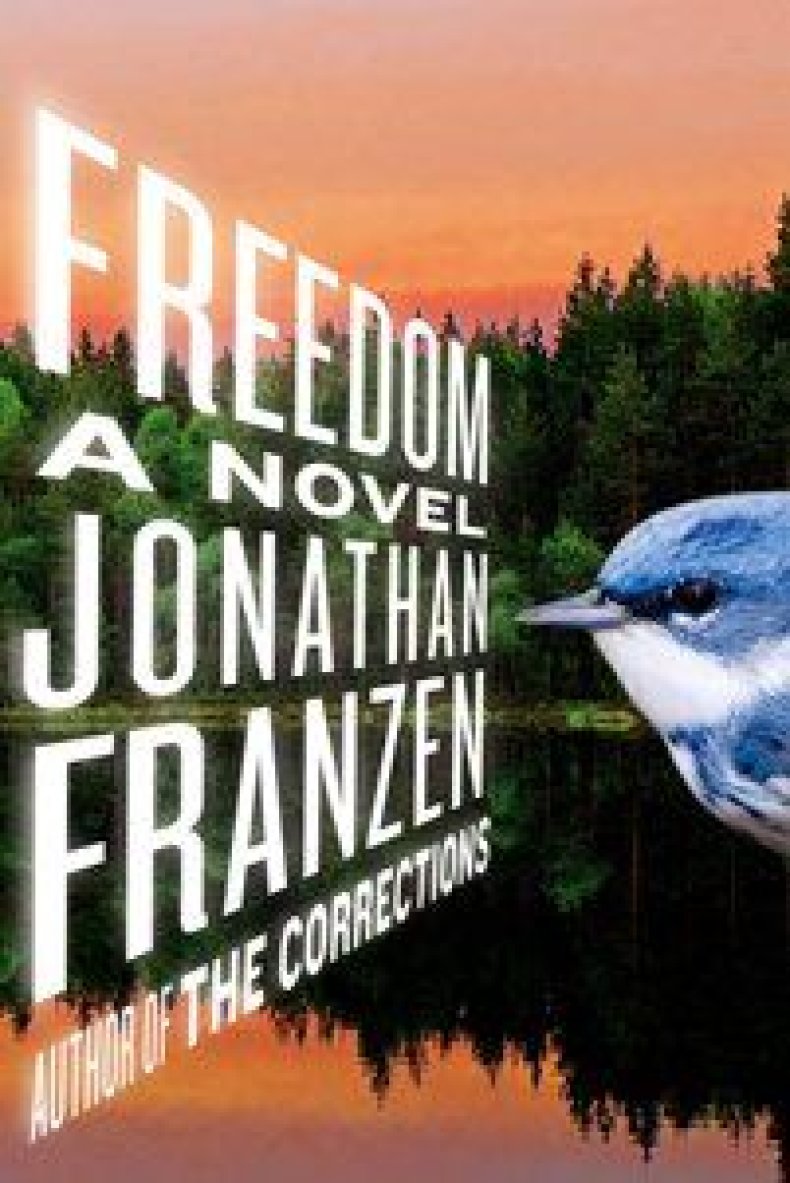 I read Jonathan Franzen's engrossing Freedom with my book club and was really taken with the different way the author dealt with the female characters versus the male ones. The men seemed to be flawed but admirable folks. The women were not only flawed, but also seemed to draw out the most unattractive character traits in the men. I found that distinction fascinating because it seemed to suggest that women are so powerful they have dominion over their own happiness as well as that of their male counterparts.
I also re-read F. Scott Fitzgerald's The Great Gatsby this year. It was the third time I'd read this brilliant, tight, little book, and each time my opinion of Daisy Buchanan has changed. In high school, I could only see Daisy as the "popular girl" and I had a secret desire to be like her. In college, I was able to see her weakness of character, her racism and her manipulative behavior. I disliked her deeply. With this last reading, I was able to be more sympathetic towards Daisy, but still unforgiving of her behavior.
Liesl Schillinger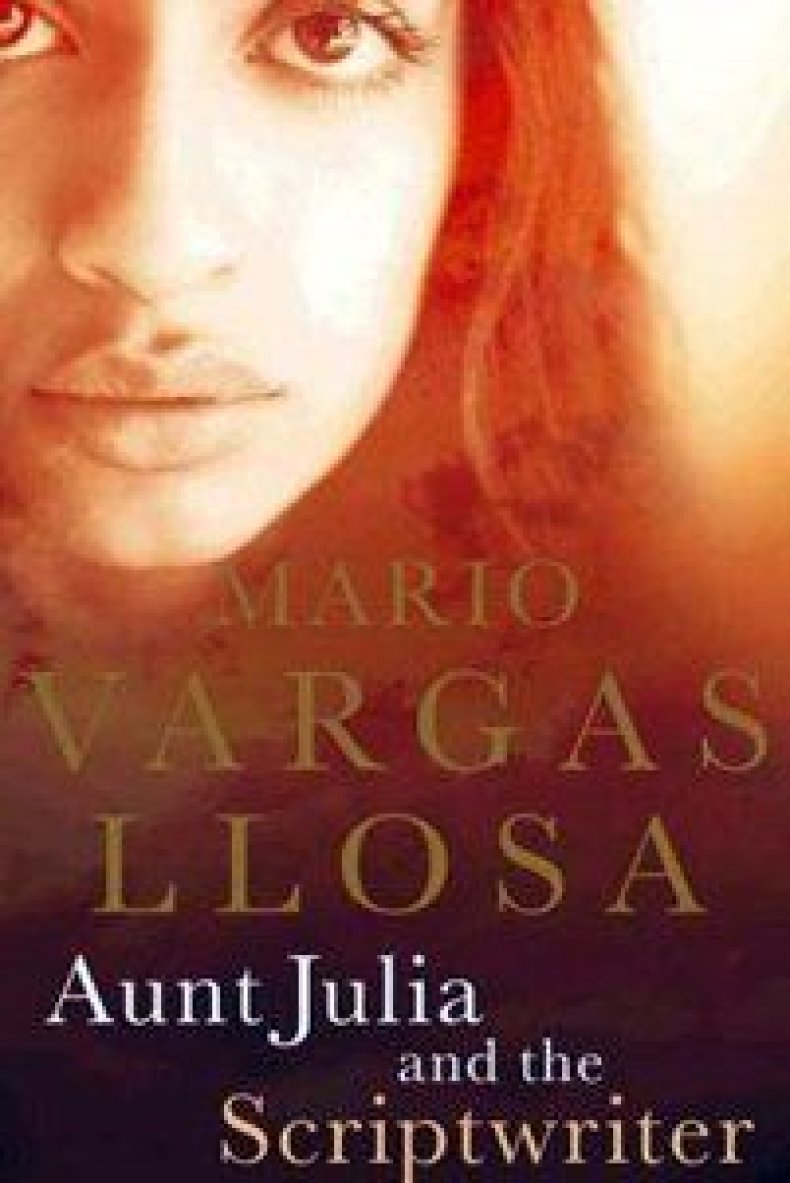 Several of the books I read for pleasure this year had a travel connection. I began 2011 by rereading a novel I'd swiped from my parents' shelves at 12: Aunt Julia and the Scriptwriter, by Mario Vargas Llosa—who won the Nobel Prize in Literature last fall. Now, as then, I greedily devoured it, laughing aloud. The book is set in Peru, where I spent ten days last January, and alternates chapters with a love story between young Mario and his vivacious, much older Aunt Julia (whom the author, in fact, married in his teens; when they divorced, years later, he married his young cousin Patricia) and the melodramatic radio dramas of a demented Bolivian homunculus named Pedro Camacho—whose loathing for the Argentine people provides a running gag in his scripts. It was a joy to visit in Lima the landmarks that Vargas Llosa tags in these pages—from the Parque Domodossola in Miraflores, where he and his Aunt Julia courted and kissed, to the august Club Nacional, where he took a part-time job when they were newlyweds.
In May, in Turkey, I visited the splendidly restored Pera Palace Hotel, in Istanbul, where Agatha Christie wrote the mystery Murder on the Orient Express. After enjoying the treat of riding the hotel's centuries-old wrought-iron elevator (said to be the first electric elevator in Europe) I reread Christie's tale of quiet, premeditated revenge on the Stamboul train; inspired, one quickly realizes, by the Lindbergh baby kidnapping; and decoded by the peerless Hercule Poirot. I was struck by Dame Christie's playful, insightful illustrations of the varying temperaments—and speech patterns—of her exotic international cast of characters.
Back in New York, in between bouts of reviewing new fiction, I read with fascination Conscience, Louisa Thomas's thoughtful, elegant début, a biography of four brothers who were divided by differing convictions: Evan, Ralph, Arthur, and Norman Thomas. Norman Thomas (the author's great-grandfather), who ran for U.S. president six times on the Socialist ticket, was once known as "America's conscience." Born in Ohio, to a "restrained" Presbyterian minister and a strong-willed mother (she was raised in Siam, the child of missionaries), the Thomas brothers grew up at the turn of the last century unafraid to question prevailing American ideas of faith, ethics, duty and social justice. Two of them became conscientious objectors in World War I; the other two were soldiers. The book shows how personal convictions are formed in the serious-minded soul; and reminds the reader of how the benefits of contemplation and commitment to community. Along the way, the wit and personality of the family's correspondence—particularly the vibrancy of the womenfolk— leaven the history.
And, for sheer pleasure, I also read You Deserve Nothing, a new novel by Alexander Maksik, which resonates of roman-à-clef (recently, this resonance has amplified into loud ringing). It's a story, told in alternating chapters, Rashomon-style, by three narrators: Will Silver, a popular teacher at an international high school for enfants de privilège in Paris; Gilad, a male student who lionizes him; and Marie, an alluring student who seduces him (or that is the novel's convenient claim). Will, it soon emerges, is too popular for his students' well-being or his own job security; and though he's clever, he's also as un-self-aware as Benjamin Braddock in "The Graduate." He tumbles effortlessly into an affair with Marie, but tumbles less easily out of it. Scandal is the result; as well as a guiltily satisfying read.
I also reread—though it was a combination of rereading the book, and listening to it read aloud on Librivox (during daily runs)—Charles Dickens's David Copperfield. As a child, I disliked the book's excessive sentimentality—I was sickened by Copperfield's adoration of the near-idiot Dora (his child-wife), and bewildered by the excessive disgrace (so I'd thought) heaped upon Little Em'ly, for succumbing to seduction. But this time around, I appreciated the Micawbers' financial vicissitudes, which reminded me of the current climate of economic precariousness–houses and jobs being lost in the snap of a fingers, and the poor house always looming—and admired the well-roundedness of David's Aunt Betsey Trotwood. Also, on the cusp of an election year, it was marvelous to see the exposure of that notorious 'umble hypocrite Uriah Heep, who doubtless will appear in various reincarnations on 2012's campaign stages....
Michael Tomasky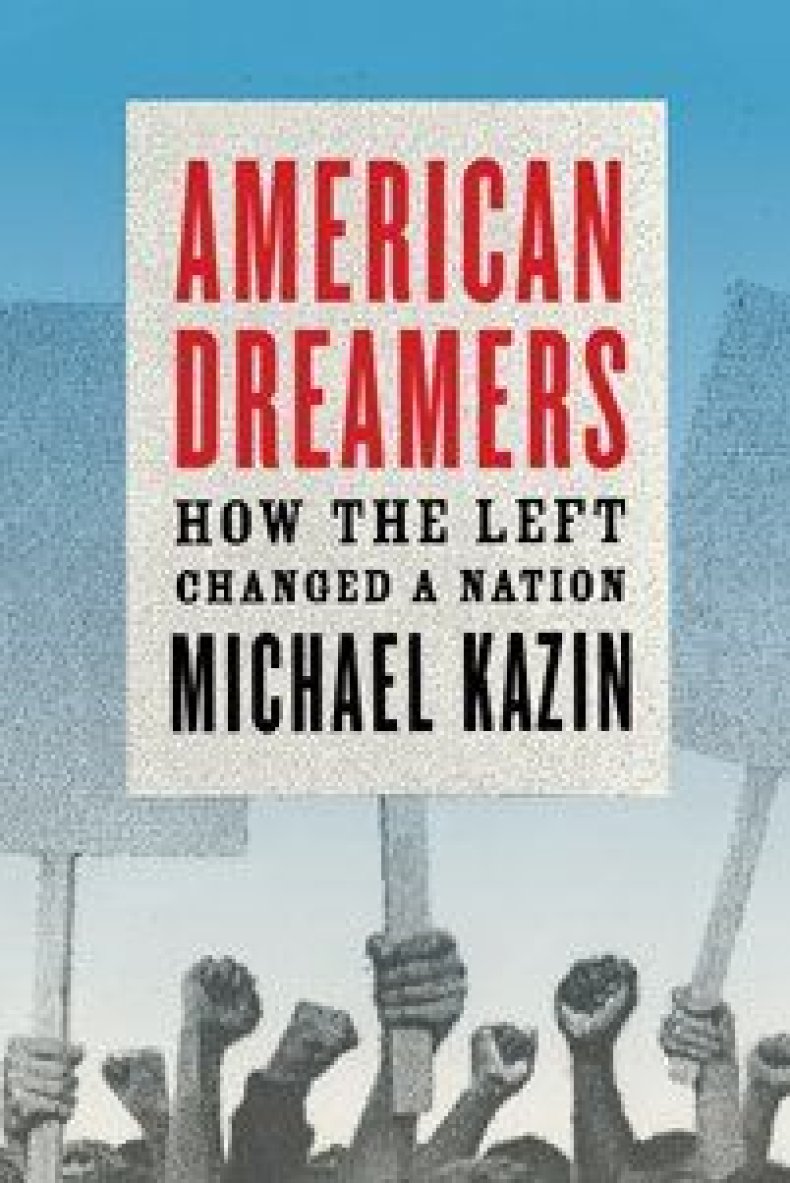 Michael Kazin's American Dreamers: How the Left Changed a Nation. Kazin, of Georgetown, is one of the great historians of American social movements, and though he is on the broad left, he has written sympathetically about figures not always associated with the left like William Jennings Bryan. This history deftly and honestly describes the victories and failures of the various left-wing movements in U.S. history and, even in a body of work as formidable as Kazin's, really stands out for its erudition and intelligence.
Keith Richards's Life. Okay, this came out in 2010, but I read it in 2011. The best parts of this book, by far, are the sections before the Stones became famous. His evocations of working-class, post-war Britain are genuinely moving and insightful. Impressive merely that he remembers anything about it to start with.
Brad Gooch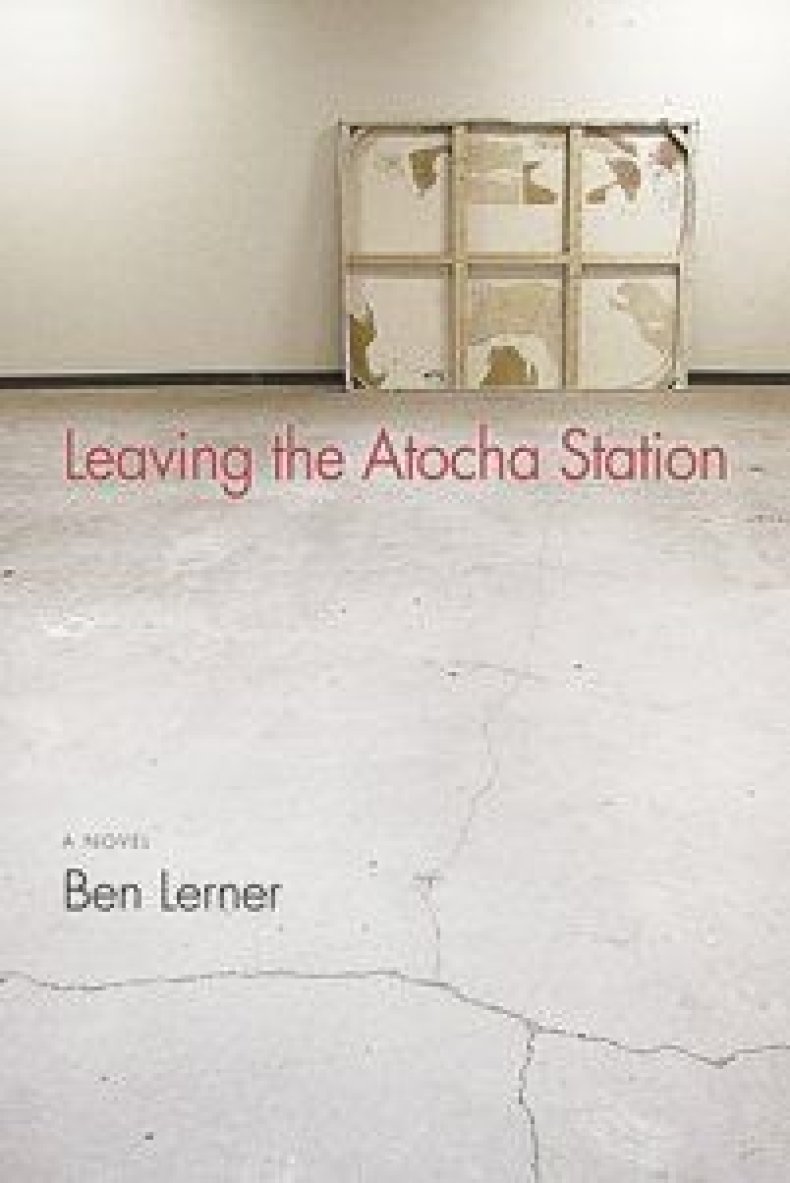 Leaving the Atocha Station Ben Lerner
This poet's novel about a stoner on a writing grant in Madrid easily clears Emily Dickinson's high-bar test: "If I feel physically as if the top of my head were taken off, I know that is poetry."
Modigliani: A Life Meryle Secrest
Skipping the easy pathography invited by idees recus about this absinthe-fueled bad-boy painter of curvy nudes, Secrest takes a second look, factoring in hard science on tuberculosis and self-medicating to restore him as the fantastically ambitious purveyor of the purest line in modern art.
Humiliation Wayne Kostenbaum
Not many writers alive have the studious hardwiring to take up where Susan Sontag left off. Kostenbaum is one of two or three who can hop from a Craigslist ad, "I want to be your bitch," to de Sade to "the Buddha's first noble truth was humiliation," without letting us see him sweat.
Masterpieces from the Department of Islamic Art in the Metropolitan Museum of Art
The catalog accompanying a paradigm-shifting exhibition of Islamic Art at the reopened Met galleries has more than enough heft, glister, retinal pomp, and subtle discussion to stand-alone.
Stephen Carter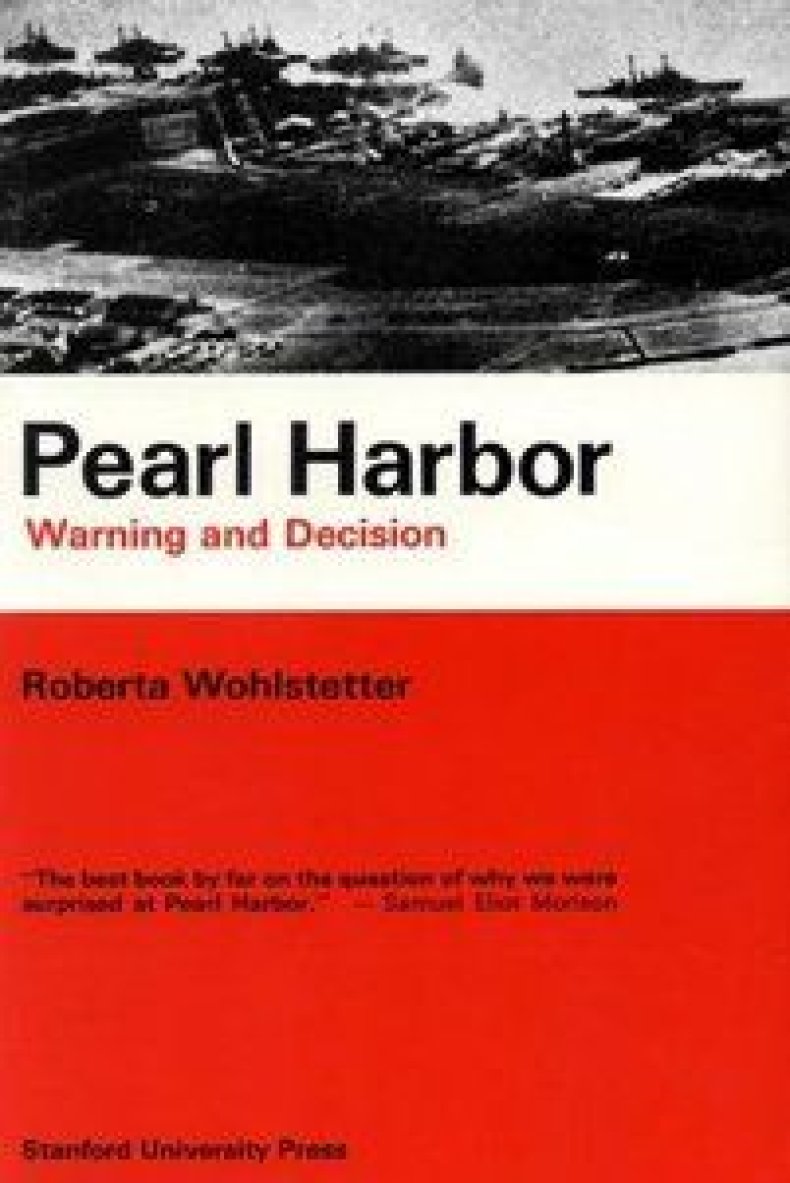 I recently had the pleasure of rereading the historian Rebecca Wohlstetter's 1962 study, Pearl Harbor: Warning and Decision. This volume is widely considered the definitive source on what went wrong in the American failure to anticipate the December 7, 1941 attack. There are two reasons why it should be required reading for those who argue policy today, on any subject. First, the book was published more than two decades after the attack. Although partisans and pundits would never acknowledge it, there are times when it takes more than a few days or months to figure out what went wrong and who's to blame. Second, as Wohlstetter points out, after a terrible event has occurred, anybody can go into the archives and find a series of clues that point to the result. To use that technique in order to point fingers is, in a word, stupid. The hard part is discerning which clues matter when faced with a blizzard of information–a blizzard even greater today than in the enormous confusion of messages she identifies prior to the Pearl Harbor attack.
Blake Gopnik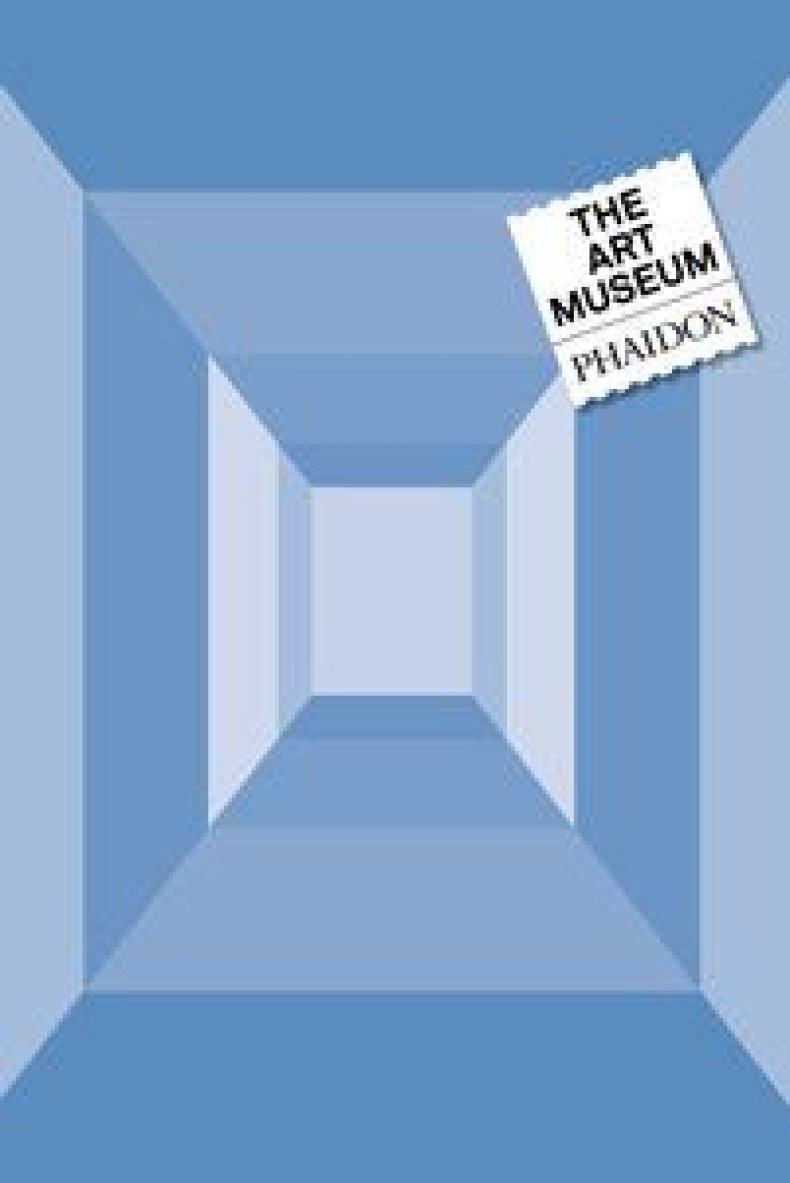 The Art Museum. Just in terms of bulk, you couldn't give a more impressive gift: 1,000 giant pages adding up to an almost unliftable 20 pounds present the collection of the world's greatest imaginary museum, its treasures spread out across 452 "rooms". I imagine some ten-year-old getting lost in it over Christmas.
Crafting Modernism: Midcentury American Art and Design. These days there's lots of talk about breaking down the borders between art and craft and design. This book points to an earlier moment when those borders came down, to spectacular effect.
Masterpieces from the Department of Islamic Art in the Metropolitan Museum of Art. The reopening of the Met's Islamic galleries was one of the major art moments of 2011. This book is the perfect gift for anyone who won't be able to make it to the new spaces – or for anyone who might want a reminder of their glories.
Between Sense and de Kooning, by Richard Shiff. What with the mega-retrospective hosted by the Museum of Modern Art, this has been a landmark year for the great American painter, proving his heft and complexity. Shiff's book lets us watch one of the country's best thinkers on art trying to think through de Kooning.
Light Years: Conceptual Art and the Photograph, 1964-1977.
This is the catalogue to a landmark show just now launching at the Art Institute of Chicago. Don't be scared off by the dry title: A huge chunk of today's art depends on the moment and the photos explored in this book.
Jane Ciabattari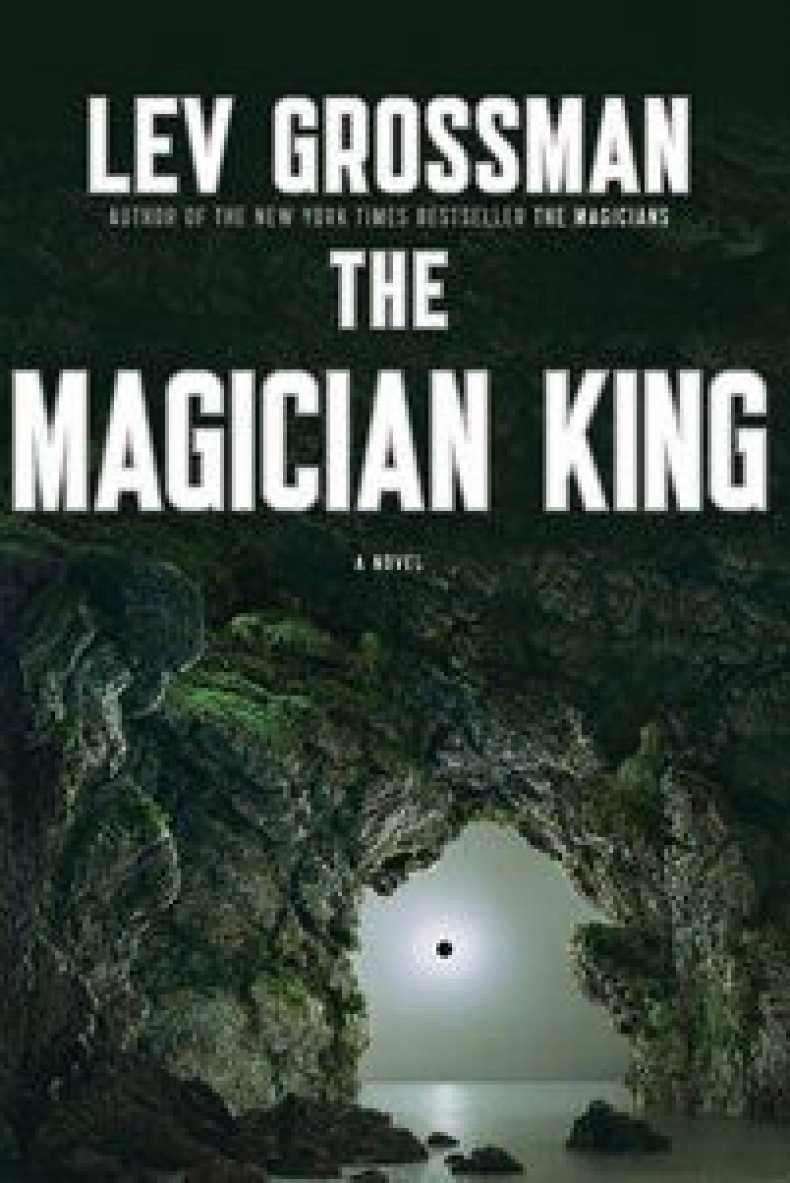 Lev Grossman, The Magician King
Months after first reading, I can recall the emotional power of scenes from this second in a series (after The Magicians) of "Harry Potter for grown-up" novels by Time magazine book critic Lev Grossman. Quentin, now a king in the kingdom of Fillory, along with classmates from Brakebills school for magicians, is drawn by his nature into a quest that reunites him with Brooklyn high school friend Julia, who has new chops from training as a hedge witch in the magic underground. Grossman traces his literary lineage carefully (C.S. Lewis, Anne McCaffrey, Piers Anthony, T. H. White and yes, J.K. Rowling), and has a clear mastery of the sensual. Most vivid for me were Julia's hair-raising sexual encounter with the ancient trickster fox-god Reynard, conjured up by a contemporary interpretation of ancient spells, and Quentin's final sobering and visceral wake-up call: Life is hard in ways you don't expect.
Julie Otsuka, The Buddha in the Attic.
Julie Otsuka's second novel (after When the Emperor was Divine), a finalist for this year's National Book Award, is a masterpiece of poetic compression. Beginning with the first line--"On the boat we were mostly virgins"—Otsuka uses the first-person plural viewpoint to tell the little-known story of a boatload of Japanese "picture brides" who set sail for San Francisco in 1919 to join husbands they had never met. She covers their experiences over several decades in a new land, their disappointments and struggles, in intimate detail, ending in 1943, the spring after the bombing of Pearl Harbor, when the women and their families are evicted from their homes and sent to armed internment camps, leaving echoes of their lives behind: "Haruko left a tiny laughing brass Buddha up high, in a corner of the attic, where he is still laughing to this day."
Elissa Schappell, Blueprints for Building Better Girls.
This year brought a slew of accomplished short story collections, including admirable new and selected sets from masters like Charles Baxter (Gryphon) and Edith Pearlman (Binocular Vision). The freshest voice for me was Elissa Schappell's. In eight brave and potent stories she shows an astonishingly subtle grasp of the web of contradictory demands on women today.
A tart sixteen-year-old in bed with a classmate in "Monsters of the Deep" muses, "…he's so happy to be getting laid…I could probably do the crossword puzzle, or knit while we're doing it." In "I'm Only Going to Tell You This Once," the mother of a seventeen-year-old son—her "beautiful boy" to his "beautiful mom"—is furious about his twenty-one-year old girlfriend Candy: "She's a barracuda. She's got an overbite, her eyes are too close together—she looks like a cigar with teeth." The mother of an anorexic daughter in "The Joy of Cooking" realizes it's not about her: "No one saw how much the mother hurt. No one knew, or cared, what she'd lost." Schappell's characters cover the emotional spectrum, sometimes in a matter of pages, by turn ironic, mournful, playful, sardonic, weary, sorrowful, desperate.
Patricia Murphy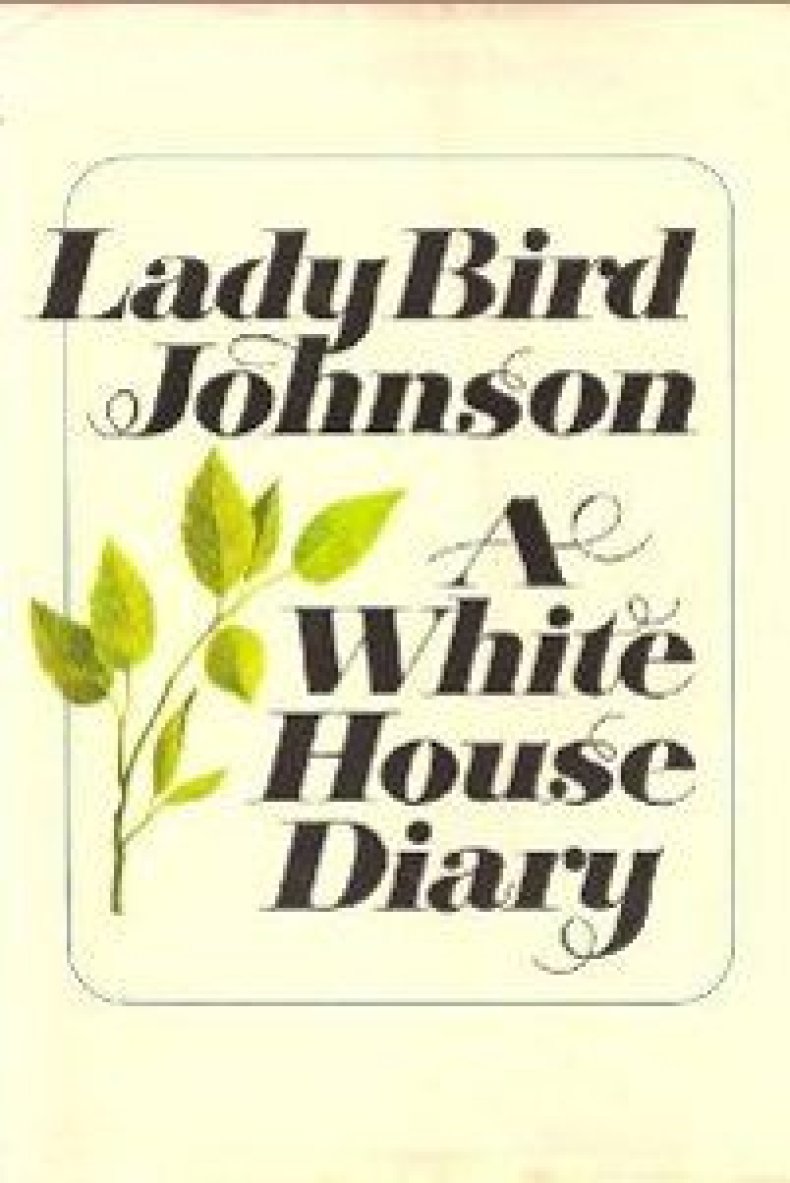 Lady Bird Johnson: A White House Diary. Lady Bird Johnson began an exhaustive diary when she became first lady and this is the result. On the day President Kennedy was shot, she writes that she was rushed past the Kennedys' open car door at the hospital and saw "a crumble of pink" inside, which she realized was Mrs. Kennedy still draped over the president's body. It's a beautifully written, very personal book and I was lucky enough to stumble upon a first edition in Asheville, N.C.. Who needs a Kindle??
The Imperfectionists, by Tom Rachman. I usually stick to non-fiction, but my twin sister gave me a copy of Tom Rachman's novel and I could not put it down. It tells the story of an English-language newspaper based in Rome that rises and falls across 50 years. The news side of the story includes wars, riots and coups, but the characters' lives and the chaos of the news industry overshadow it all. I hated for this one to end and desperately hope the news business fares better in real life than it does here.
The Woman at the Washington Zoo, by Marjorie Williams. This collection of articles and essays was published after Marjorie Williams' death in 2005. In addition to her profiles of D.C. power players like Vernon Jordan and Barbara Bush, Williams wrote personal essays about deciding to marry, about her diagnosis with terminal cancer, and her final Halloween, when she dressed her little girl in a costume and briefly imagined it to be her prom and first date, too. It is everything writers hope their work will be—detailed, wry, heartbreaking.