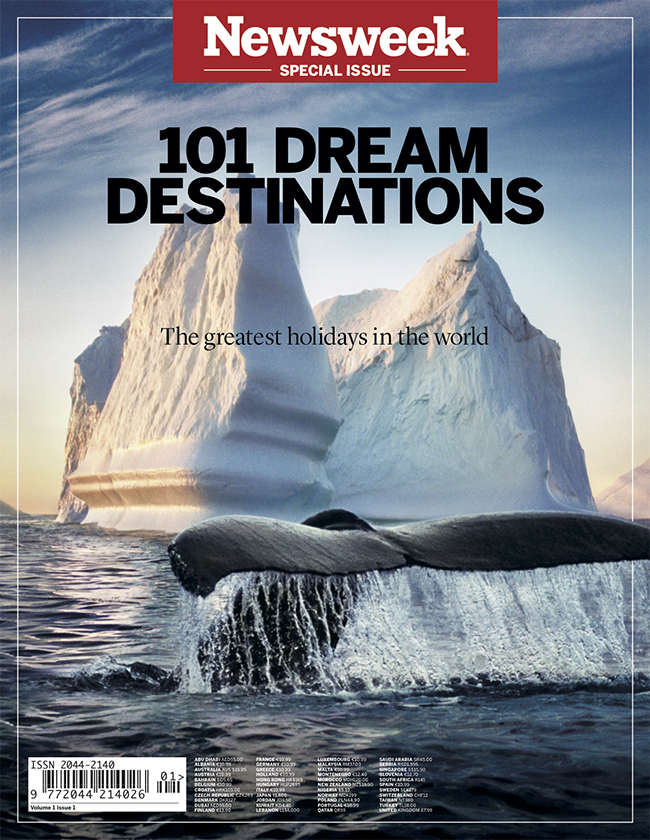 Travel is one of the greatest gifts of modern life. We are the first generation to be able to visit every corner of the world. A conventional sunny beach holiday destination, a desert of ice and snow or sand, a jungle or a mountain top, an island, a continent or a coral reef – they are all just hours away.
But infinite possibilities mean hard choices have to be made. A lifetime isn't long enough to see everything, so what should you see?
We have sifted the thousands of travel opportunities now on offer and picked out the best in a series of crucial categories like culture, wild places, architectural gems and sheer luxury for Newsweek's special travel issue.
The beautifully put together magazine, complete with carefully chosen photos, offers you 101 of the best travel destinations in the world.
Below is a sneak peek of the kinds of places we've tracked down for you, from snowy mountain tops to the sandy beaches of Fiji.
Newsweek's '101 Dream Destinations' is available on all major newsstands across the UK, Europe, the Middle East and Africa, for £7.99 / €10.99. Copies can also be ordered via emea-support@newsweek.com, payable by debit or credit card.
SNOW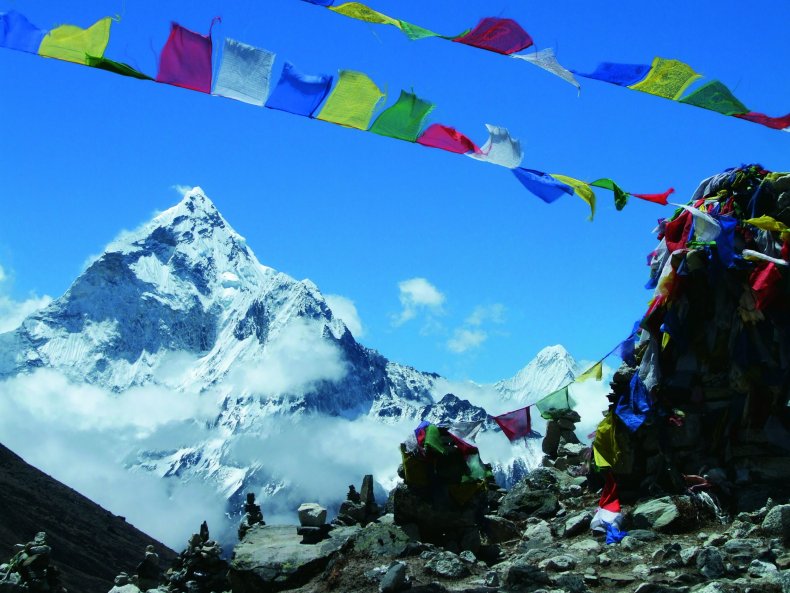 Everest Base Camp High Flyer
Why? Want to conquer Everest but short of time? The 18-day route can be completed in two weeks now with a thrilling helicopter ride across the Himalayas. Having flown from Kathmandu to Lukla, you'll trek through Sherpa villages to the Namche region, gateway to Everest. You then trek to Everest Base Camp and climb to Kala Pattar before the helicopter flight back to Kathmandu.
How? Everest Base Camp 14-day High Flyer departs October- April from £2,750pp (€3,869), excluding international flights. Book on +44(0)20 8545 9030, worldexpeditions.co.uk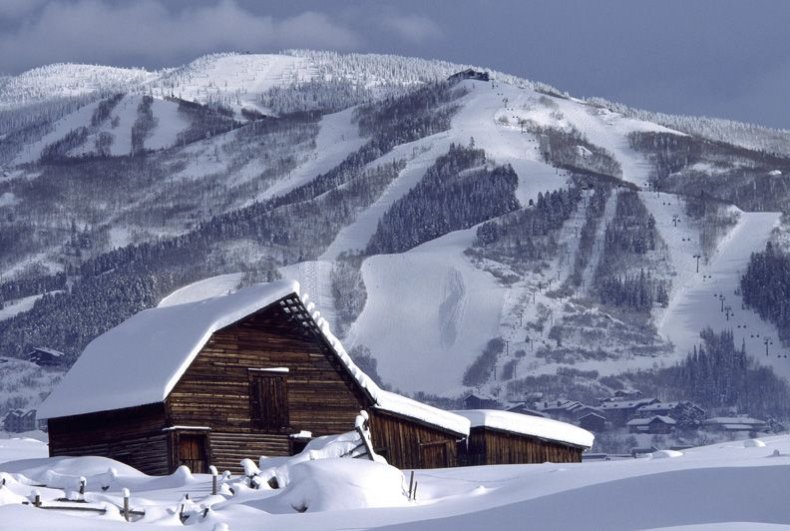 Skiing in Aspen, Colorado, USA
Why? A winter playground for the rich and famous, Aspen attracts snow enthusiasts from around the world. The former silver mining town's Victorian architecture is just one of its many charms. Alternative snow activities such as snowmobile tours, snowshoe tours, evening snowcat rides and sleigh rides are on offer. It also has indoor and outdoor ice skating, a sports complex, bowling and hot-air ballooning.
How? For packages contact Skiworld, skiworld.co.uk. More info: aspenchamber.org
SEA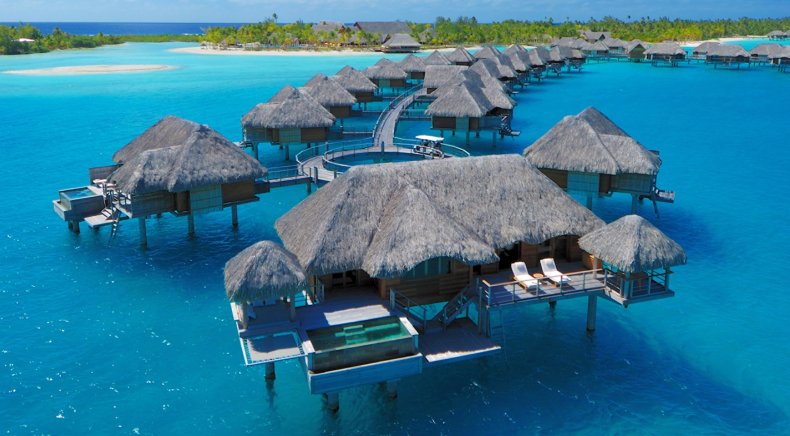 Four Seasons Resort Bora Bora, Polynesia
Why? Voted best hotel in the South Pacific in the 2014 TripAdvisor Travelers' Choice Awards, the Four Seasons Resort comprises three two-bedroom overwater bungalow suites named Here Nui, meaning Big Love, and seven plunge pools added to existing overwater bungalows.
You'll feel Big Love the minute you arrive. Surrounded by sand-fringed islets on an outer coral reef embracing a turquoise lagoon, this is the ultimate tropical island get-away. Explore the warm waters via the on-site dive centre or relax by the pool. Spoil yourself in the lagoon-side spa and choose from four restaurants offering fresh seafood, lagoon views or alfresco dining on the beach. Each of the 107 rooms is light and airy with traditional teak furnishings and a beautiful high ceiling of thatched pandanus leaves and incorporates a glass panel in the floor so you can look into the lagoon below.
How? Rooms from £466pp (€656) per night. Book on: fourseasons.com. More info: tahiti-tourisme.com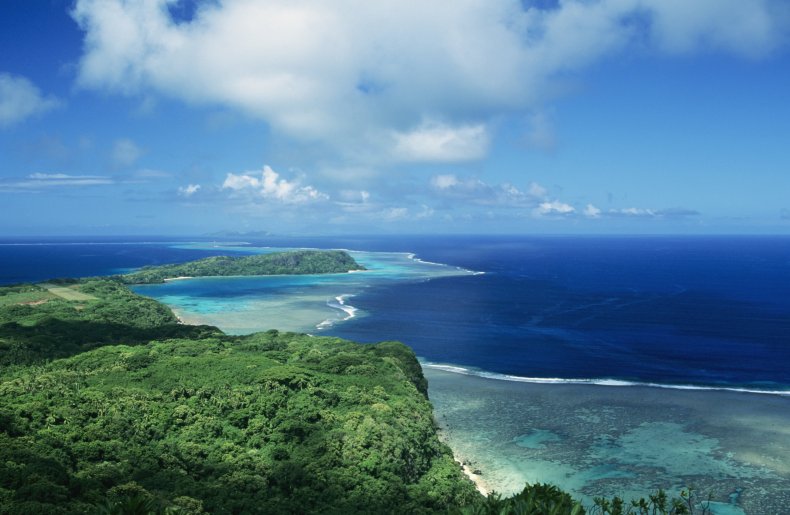 Laucala Island, Fiji
Why? Is this the ultimate, busy-doing-nothing escape? Accessed only by private plane, Laucala Island offers luxury amid beaches, water and green space on a private island. Local meat and fresh vegetables are used in the restaurants. Activities on offer include sports and games, plus relaxing yoga and spa treatments.
How? Seven nights from £14,455pp (€20,376) all-inclusive in a one-bedroom seagrass residence with Scott Dunn, including return flights from the UK, private transfers and activities. To book and for information on flights from other countries: +44(0)20 8682 5030, scottdunn.com
ACTIVITIES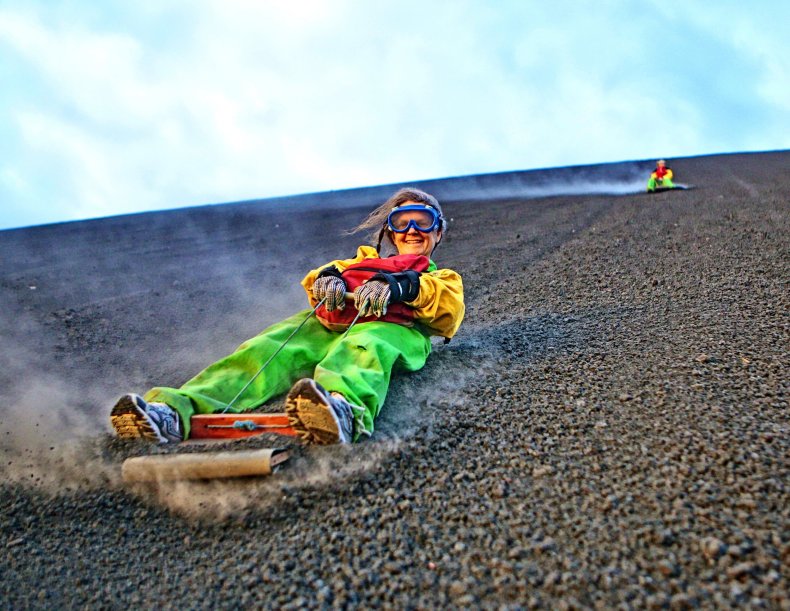 Volcano surfing, Nicaragua
Why? For a new kind of extreme sporting high, why not try surfing – down a volcano? "Ash boarding" finds adrenaline junkies hiking to the summit of Cerro Negro, strapping boards to their feet and whizzing down the black ash slopes at speeds up to 50mph. Expect to be a little bruised, definitely grubby but wildly exhilarated by the time you reach the bottom.
How? Central America Revealed offers a seven- night Nicaraguan action package, including accommodation and volcano dust boarding, rainforest canopy zip-lining Mombacho and surfing, from £1,648pp (€2,323). Additional optional city, cultural and wildlife tours also available for free days. To book, and for information on flights from other countries: +44(0)1932 424252, centralamericarevealed.co.uk. More info: visitanicaragua.com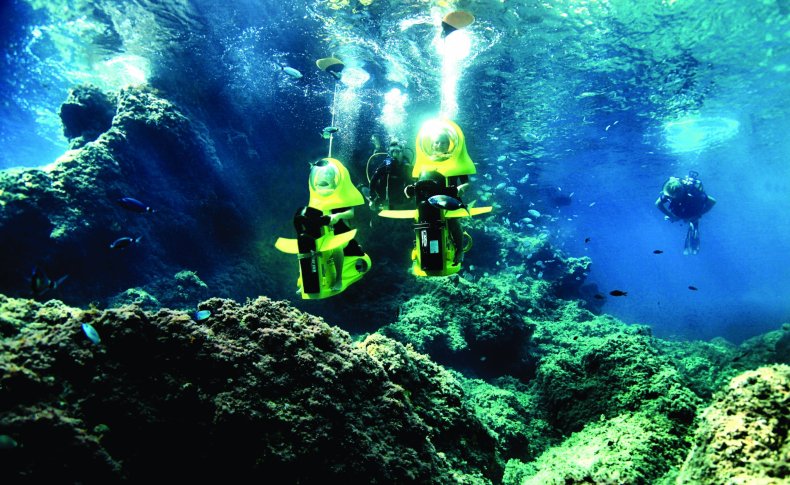 Underwater scooter ride, Mallorca
Why? If you'd like to be Jacques Cousteau but don't like diving, there is an alternative. Belmond La Residencia on Mallorca offers guests the chance to explore underwater – by scooter.
Also known as a Diver Propulsion Vehicle, this fully supervised method of marine exploration does away with scuba lessons and cumbersome gear. From the port of Andratx, you'll meet the underwater team, be handed your wet suit and taken out on a boat to the briny deep. No previous underwater experience is required. Just strap on your helmet, sit tight and steer through the kaleidoscopic aquatic world.
How? Rooms at Belmond La Residencia from £241 (€340) per night, including breakfast. Underwater Scooter Experience from €89 per adult. Book on: belmond.com
CITY LIFE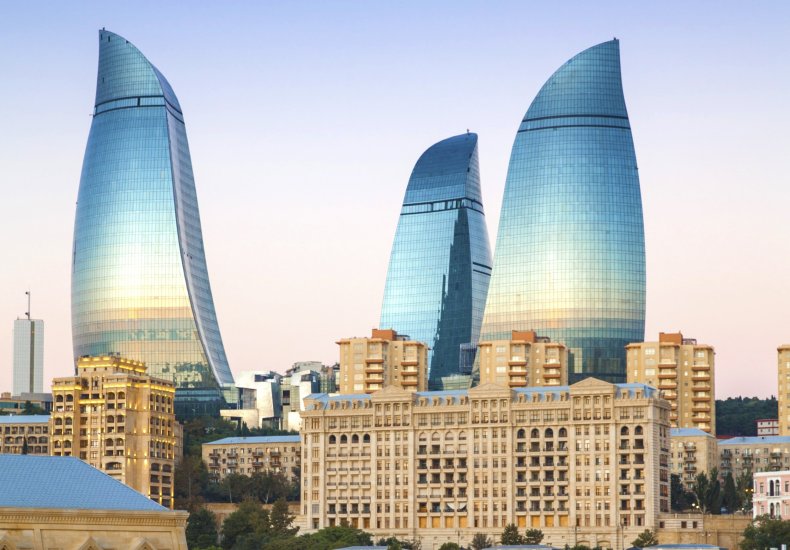 Baku, Azerbaijan
Why? Since achieving independence, Azerbaijan has fashioned its capital as an outward-looking, hi-tech city. Flame Towers is Baku's tallest skyscraper, and the city's history of fire worship inspired the design, three flame-shaped towers visible from most of the city.
Forming part of the Flame Towers complex, the Fairmont Baku hotel opened in 2013. With 318 guest rooms, 19 serviced apartments and dining options from a French bistro to a speciality steak house, the Fairmont is central to Baku's rise. Other big brand new hotels in the capital include a Four Seasons, Hilton and Kempinski, and this summer, the 33-floor sail-like Trump International Hotel & Tower Baku will join them – just in time for the first European Games taking place in June.
How? More info: fairmont.com; azerbaijan.com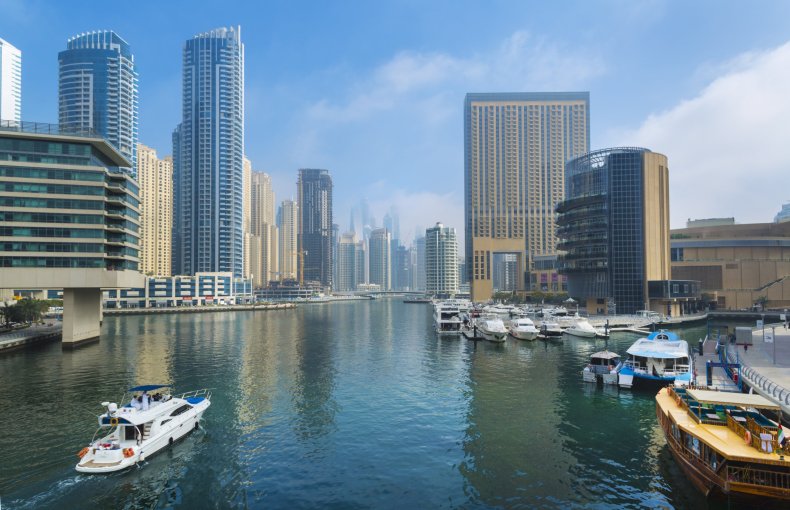 Hard Rock Hotel, Dubai
Why? The Hard Rock Hotel Dubai Marina is the brand's first Middle Eastern hotel. Due to open this summer, it's part of the world's tallest residential building, Marina 101 tower, and the 281 rooms will occupy the first 33 floors. A club lounge and dining establishment situated on the 101st floor will have panoramic views.
How? Watch this space – hardrock.com. More info: dubaitourism.ae
ANCIENT HISTORY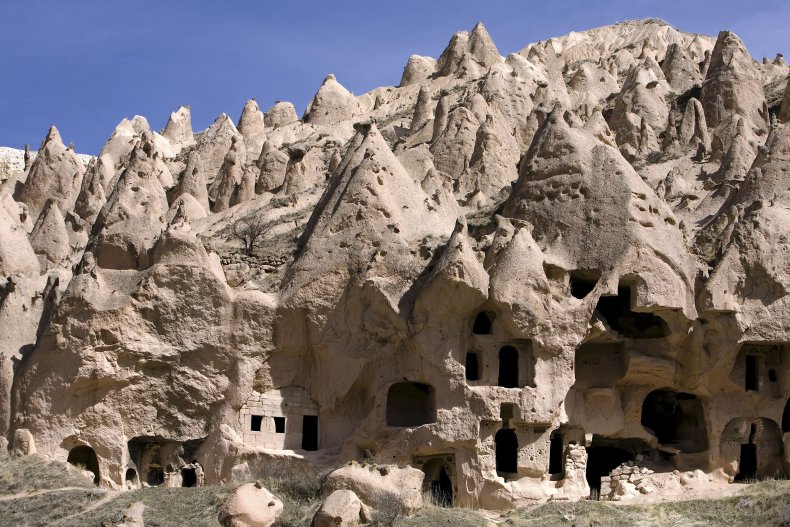 Cappadocia, Turkey
Why? Cappadocia in the district of Nevşehir in Turkey has one of the most remarkable natural landscapes in the world, fashioned from volcanic layers of rock laid down 60 million years ago.
The area was one of the key points on the Silk Road, and a shelter for Christians fleeing from the Romans, who hid in the houses and churches carved inside rocks. See it all from a hot-air balloon for a totally awesome experience. You can hike through gorges, see Byzantine frescos, shop at the souk, stay in a cave hotel or better still, a room with cave pool, too.
How? Argos (argosincappadocia.com) is in the heart of Cappadocia on the site of an ancient monastery in old Uçhisar village. The 51 rooms in a number of mansions include suites with private cave pools. Mosaic Holidays offers a five-night trip to Cappadocia, with five nights at Argos, from £749pp (€1,054), including flights from the UK. To book, and for information on flights from other countries: +44(0)20 8574 4000, mosaicholidays.co.uk. More info: goturkey.com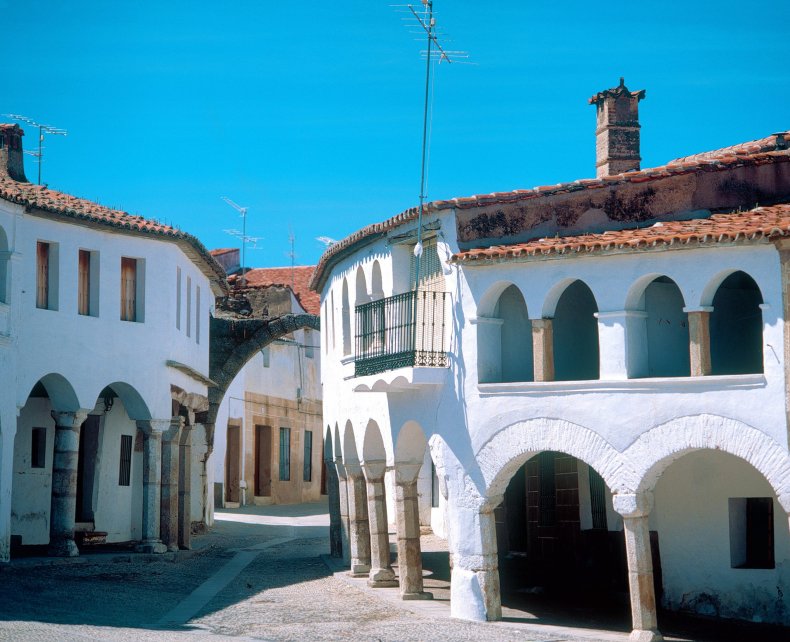 Cáceres, Spain
Why? Cobbled streets, Moorish walls, medieval fortified homes and Renaissance palaces and towers have long drawn tourists to this UNESCO World Heritage Site. But these days, Cáceres in Extremadura, is finding new popularity among gourmands, especially as Spain's Gastronomic Capital for 2015.
The local cuisine features pork and its by-products, shepherd recipes such as lamb and goat-kid stew, migas (chorizo sausage, bacon and bread), sopas canas (with milk, bread, oil, paprika and garlic), ropavieja (meat in egg and tomato sauce), and cheese – most of it washed down with Cáceres wine.
How? Ask in the tourist office about foodie routes. Book on: restauranteatrio.com. More info: spain.info