Newsweek's Foreign Service Podcast: What Should We Expect From Politics in 2017?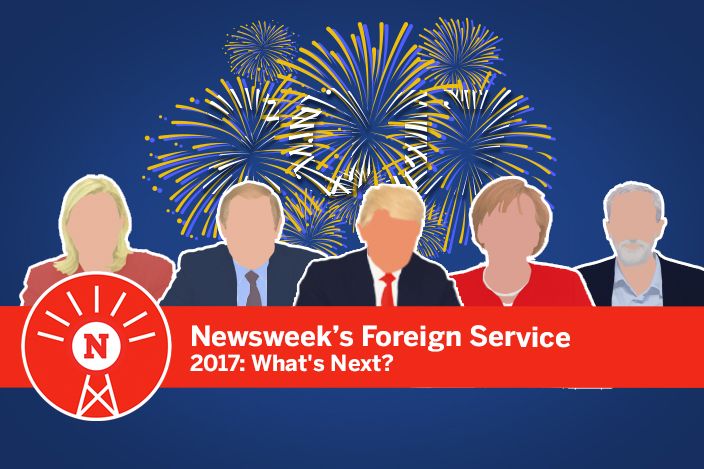 You can subscribe to Newsweek's Foreign Service on Acast, SoundCloud and on iTunes.
It's back to work, and time to face a year set to be every bit as seismic as the one that preceded it.
With major elections scheduled in France and Germany, the inauguration of President-elect Donald Trump, Putin planning maneuvers in the Middle East, and more, 2017 is set to see more change and upheaval across the globe.
Newsweek's Josh Lowe is joined by the comedians and current affairs commentators Ayesha Hazarika​ and Jon Holmes for a look ahead to what might happen next.
Newsweek's Foreign Service is recorded and edited by Jordan Saville.
Newsweek's Foreign Service Podcast: What Should We Expect From Politics in 2017? | World