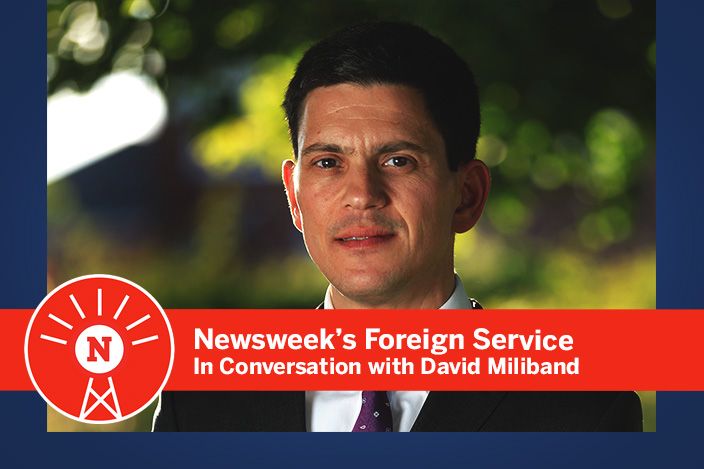 You can subscribe to Newsweek's Foreign Service on Acast, SoundCloud and iTunes.
It's been another chaotic year for global politics. The rise of Donald Trump and the U.K.'s vote to leave the EU have both unsettled the established order, while the refugee crisis that has defined European politics for the past three years is far from over.
Newsweek sat down to try and make sense of it all with a man who once helped shaped the world as the U.K.'s foreign secretary, and now tries to help improve it as the president of the International Rescue Committee (IRC) NGO: David Miliband.
Josh Lowe and Mirren Gidda spoke to Miliband about Trump's shock win, his friendship with Hillary Clinton, his reflections on British politics after leaving the country following a Labour leadership defeat, and what Brexit and the rise of nationalism mean for progressive politics.