Newsweek's Foreign Service: The Trump Presidency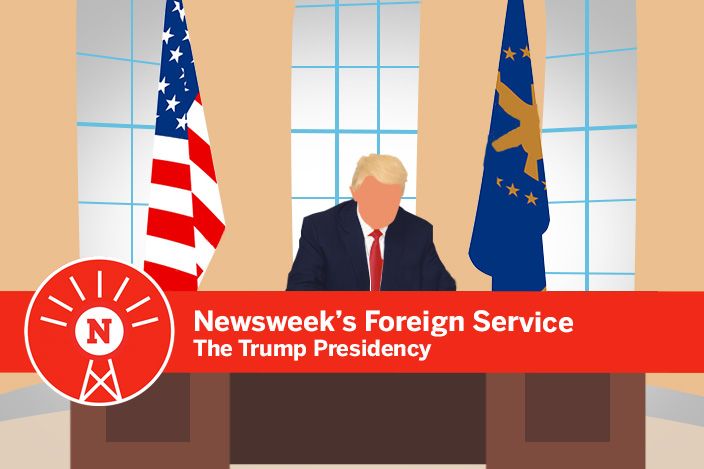 You can subscribe to Newsweek's Foreign Service on Acast, SoundCloud and on iTunes.
Donald Trump didn't win the election on policy. His rhetoric spoke to sections of the electorate who felt they had been ignored. He promised these people he would "make America great again." They thought that was a great idea and put him in the White House.
But now Trump has to actually come good. Faced at home with a divided country and abroad with a newly confident Russia and a mandate for trade renegotiations with China, the property mogul must head into the fray with next to no political experience.
So what will he do? What policies will he prioritize? Will he row back on his controversial views about Putin and free trade? Can he heal a nation torn asunder? Josh Lowe and Mirren Gidda spoke to Leslie Vinjamuri and Jacob Parakilas to explore the issue.