Newsweek's Foreign Service Podcast: Trump in a China Strop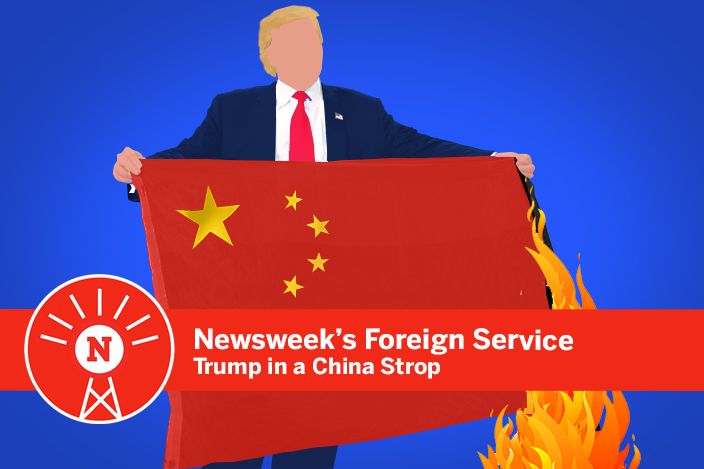 You can subscribe to Newsweek's Foreign Service on Acast, SoundCloud and on iTunes.
President-elect Donald Trump didn't hold back in his tough stance on China during the campaign, and it seems he won't change direction now he's in office.
Trump caused outrage in Beijing when he said he might break with longstanding U.S. diplomatic tradition and develop closer ties with Taiwan. He's also said many times he wants to reconfigure America's trading relationship with China. But he'll need Chinese support to help curb a belligerent North Korea.
Can Trump sustain his forceful stance? How will Beijing react to continued antagonism? And are there ways the President-elect can actually improve life for American workers through negotiations with China? Josh Lowe and Mirren Gidda talk to Newsweek's Bill Powell in Shanghai and Kerry Brown from King's College London to find out.
Newsweek's Foreign Service is recorded and edited by Jordan Saville.