Newsweek's Foreign Service Podcast: The Special Relationship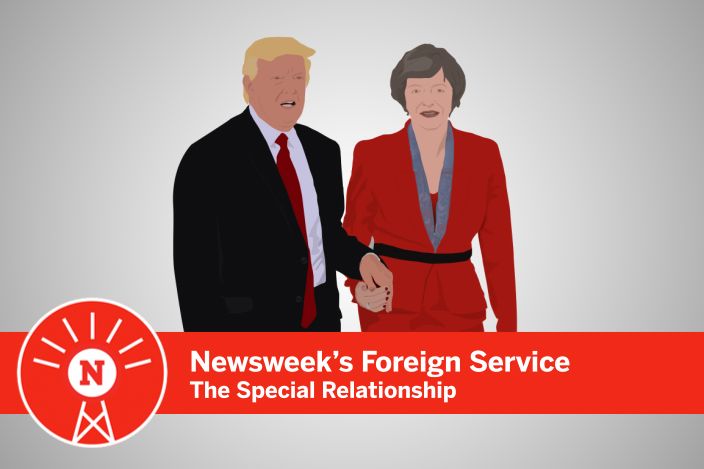 You can subscribe to Newsweek's Foreign Service on Acast, SoundCloud and on iTunes.
British Prime Minister Theresa May has made much of the fact that she was the first international leader to meet President Donald Trump post-inauguration. But how pleased should she be?
The so-called "special relationship" between the U.K. and U.S. has been a cornerstone of British foreign policy since former Prime Minister Winston Churchill coined the term in 1946. Sometimes, for example when Margaret Thatcher was prime minister, it has come close to a partnership of equals. At other times, as with Prime Minister Tony Blair and President George W. Bush, Britain's position as the weaker side has been more evident.
But with Trump in the White House, offending international leaders and raising an outcry among British and American voters, is it still the best strategy to try and tie Westminster to the White House? Newsweek's Josh Lowe and Mirren Gidda discussed the subject with Jacob Parakilas of think tank Chatham House, and writer Abi Wilkinson.
This episode of Newsweek's foreign service was recorded and edited by Sho Murakoshi.