Newsweek's Foreign Service Podcast: Putin's New Empire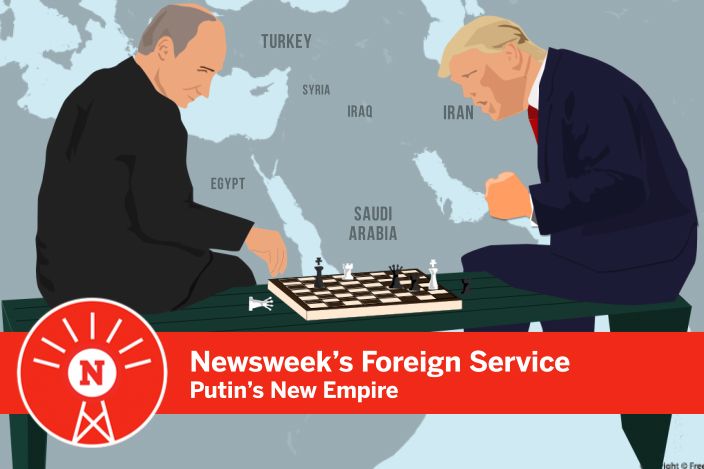 You can subscribe to Newsweek's Foreign Service on Acast, SoundCloud and on iTunes.
After decades on the sidelines, Russia is once again a leading player in the Middle East, playing a role in issues ranging from the Syrian civil war to the Israeli-Palestinian dispute.
Meanwhile, bruised by a decade of disastrous interventions in Iraq, Afghanistan and elsewhere, the U.S. has pulled back from costly interventions in the region, just as Putin sensed an opportunity to restore Russia as a power broker. But American relationships remain crucial to many Middle Eastern countries, and with a less cautious president in the White House, the U.S. may soon change its approach.
What is Putin's plan for the Middle East? How will he and President Donald Trump work with—or against—each other there? For the inside track on the issue, Josh Lowe and Mirren Gidda spoke to Newsweek reporters Damien Sharkov and Jack Moore, who've just published a cover story on Putin's activities.
Newsweek's Foreign Service is recorded and edited by Jordan Saville.