Newsweek's Foreign Service Podcast Special: Inside Trump Inc. With Kurt Eichenwald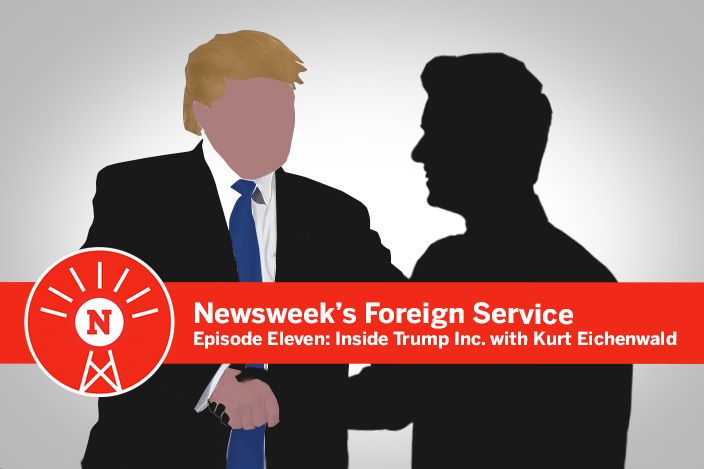 You can subscribe to Newsweek's Foreign Service on SoundCloud, Acast and on iTunes.
Donald Trump is a whole new phenomenon; a larger-than-life public personality for decades, but only recently a major politician. The success of his wildcard bid for the presidency took political journalists by surprise—his previous flirtation with politics as the Reform Party candidate was cut short far earlier. Unlike Hillary Clinton, who has spent her entire career under the media microscope, big, brash Trump courted public controversy with pronouncements on immigration and trade, but his private dealings were far less well known.
But Trump was no stranger to Newsweek's Kurt Eichenwald, who in his career as a financial reporter first encountered the tycoon in the late 1980s. This election cycle, Kurt decided to look in-depth at Trump's shadowy business history, and his scoops—on Trump's conflicts of interest overseas, on his dealings with China, on an alleged breaking of the Cuban trade embargo and more—have each proved explosive.
For this special episode Josh Lowe and Mirren Gidda spoke to Kurt about his history with Trump, the presidential campaign, and the intriguing web of connections the self-proclaimed master of the deal has used to achieve his success.
Newsweek's Foreign Service is recorded and edited by Jordan Saville.