Newsweek's Top Sports Moments of 2020
The countdown of Newsweek's most memorable sports moments of 2020 continues today with the top five spots. The most unforgettable moment happened with a helicopter crash in January of 2020. Then there was COVID-19, social justice reform, a fiery car crash and the changing of an old-school NFL nickname.
Here are the top five sports moments of 2020:
No. 5
Ryan Newman survives fiery crash at Daytona 500
Ryan Newman took the lead on the final lap of the Daytona 500, but then he was bumped from behind and his car skidded to the right, flipped high into the air and landed upside down in a fiery crash.
Crews had to cut his door open, and he was immediately taken to the local hospital. Many fans braced for the worst-possible news as NASCAR officials remained silent for hours. Then, later that night, they announced Newman would be ok.
He left the hospital the next day, and he was back on the track just three months later.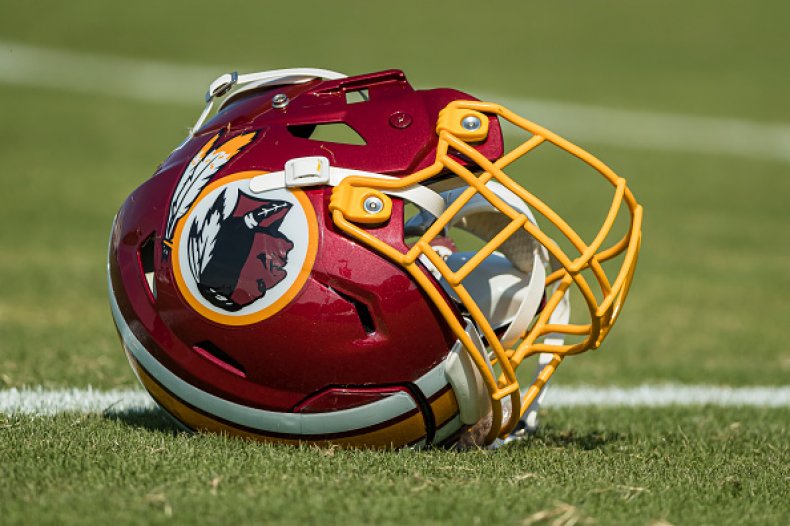 No. 4
"Redskins" dropped as Washington NFL's mascot
The Washington NFL franchise formerly known as the "Redskins" officially dropped its nickname last summer and then referred to itself as Washington Football Team. The move came during a summer of social justice movements, and with major Washington sponsors like FedEx, Nike and Pepsi threatening to pull their sponsorships if the team did not change their nickname.
Also leading up to that moment, Walmart, Dick's Sporting Goods and Target stopped selling Redskins merchandise and gear. Then, Amazon pulled Redskins merchandise from its site.
The change was made after several groups and sponsors deemed "Redskins" as offensive to Native American groups.
No. 3
Social justice into the sports world
The summer of 2020 became a season of social unrest after the May 25 death of George Floyd, a Black man who died while in custody of the Minneapolis police. The Black Lives Matter (BLM) movement became just as prominent in the headlines as the spread of COVID.
People of all colors, from coast to coast, marched in favor of social justice reform, defunding the police and protesting police brutality against people of color.
The movement immersed the American sports landscape, from the NBA to NASCAR. The NBA, playing in their "bubble" in the Orlando area, had "Black Lives Matter" painted on all courts, and they allowed players to have social justice messages replace their last names at the top of their jersey backs.
The NFL allowed social justice messages painted behind the end zones, and they played the Black national anthem, "Lift Every Voice and Sing" before the first game at every stadium this season.
NASCAR banned the Confederate flag at all properties and events, and it eased its rule of requiring all teams and drivers to stand for the national anthem.
Furthermore, colleges took a stand during the offseason, and many teams sported social justice phrases like "unity" and "it takes all of us" on their helmets. There wasn't a sport that the social justice movement did not affect in 2020.
No. 2
COVID delays, bubbles and neutral sites
COVID-19 began threatening American shores in February of 2020. By early March, the Ivy League canceled its conference basketball tournament while there was talk of the possibility of playing basketball with no fans in the stands. On March 11, the NBA abruptly postponed its season until further notice after a player from the Utah Jazz tested positive. On March 12, the NHL and Major League Baseball postponed their seasons. Also on that day, conference basketball tournaments got canceled, one by one.
Late on March 12, the NCAA announced the cancelation of the remainder of its winter and spring championships, effective immediately. That meant no March Madness basketball tournament and no College World Series.
Major events like the Masters, Kentucky Derby, auto racing, marathons, tennis tournaments and all other events either got postponed or canceled. The 2020 Tokyo Olympics eventually got postponed until 2021.
NASCAR was one of the first to restart, and it did so on limited tracks, with all teams wearing masks and practicing social distancing, and with zero fans in attendance. The NBA continued its season in the so-called "bubble" in Orlando, where the regular season and entire playoffs were held.
Baseball played an altered schedule with true home games, but no fans were allowed. The MLB playoffs were held at neutral sites, as was the 2020 World Series. Hockey resumed its regular season and playoffs with all games played in Canada. Horse racing was eventually held at postponed dates, but with no outside spectators. The same was done with tennis and golf. The Masters was played in November instead of April during 2020.
Football kicked off, but with limited or no fans—depending on the locale's protocol from city and state mandates.
The sports landscape was truly changed in 2020 by the COVID-19 pandemic. There's no end in sight yet as 2021 gets ready to start.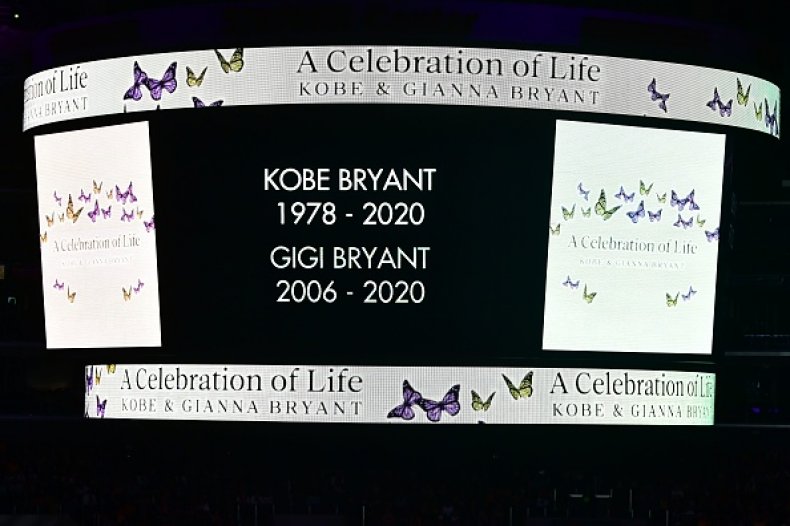 No. 1
Kobe Bryant killed in helicopter crash
Basketball legend Kobe Bryant and his daughter, Gianna, along with seven other people, were killed in a helicopter crash on January 26 outside of Los Angeles. The news devastated the sports world, particularly basketball enthusiasts.
Bryant was an 18-time all-star, a five-time NBA champion and two-time Olympic gold medalist. He is fourth on the NBA's career scoring list, falling from third to fourth on the night before he perished.
In the wake of his death, he was remembered not only in professional and college basketball arenas, he was remembered at Super Bowl LIV in Miami and most entertainment venues.
During the 2020 NBA All-Star Game, the fourth quarter ended when any one team reached 24 points for that quarter. Bryant is the only NBA player to have two separate numbers retired by the same team. His with the Lakers were Nos. 8 and 24.
His death happened just 3-4 weeks into the new year, but it's certainly one moment that stands out above all other notorious moments in the 2020 sports landscape.
---
Here's a recap of 11-20:
No. 6 2020 Tokyo Olympics postponed a year
No. 7 NBA abruptly postpones season, other leagues follow
No. 8 NASCAR bans Confederate flag, noose found in Bubba Wallace's garage
No. 9 Vanderbilt's Sarah Fuller breaks gender barrier in major college football
No. 10 Chiefs win the Super Bowl
No. 11 Tom Brady leaves New England, signs with Tampa Bay
No. 12 Michael Jordan documentary "The Last Dance"
No. 13 Patrick Mahomes $500 million contract
No. 14 Dodgers win 7th title, first since 1988
No. 15 Football returns, many with fans in stands
No. 16 LeBron James makes 10th NBA Finals, wins fourth career title
No. 17 Dustin Johnson wins the November Masters Tournament
No. 18 NFL injuries
No. 19 NFL's Raiders move from Oakland to Las Vegas
No. 20 U.S. Women's Soccer demands equal pay, but judge dismisses the case
Honorable mentions:
NFL holds virtual draft
2017 Astros coaches not around in 2020 for their cheating roles
Los Angeles wins two pro titles in same year (Lakers/Dodgers)
Dodgers' Justin Turner pulled from championship-deciding game for COVID, returns for celebration with no mask
LSU wins national championship
Notre Dame football joins the ACC for one season
XFL halts operation and The Rock buys the league.