Newt Gingrich Says Bernie Sanders Is More Likely to Take Down the Democrats Than Win the Presidency
Former House Speaker Newt Gingrich expressed doubts that Vermont Senator Bernie Sanders could win the presidency, but said that his campaign may take down the Democratic party.
Citing Presidents Donald Trump, Ronald Reagan and Jimmy Carter as unlikely presidential victors, Gingrich said during an appearance on Fox News Friday that while a Sanders victory is possible, he did not think it was likely that the senator would win.
"I don't want to be presumptive, so I would say that Sanders has a very distant possibility of winning, but has a much greater likelihood of taking the entire Democratic ticket down, ending [Nancy] Pelosi's speakership," he said.
Gingrich also called Sanders "the greatest gift to [House Republican leader] Kevin McCarthy," saying that his campaign may cost Democrats the House majority.
"Sanders really is the true Democratic Party," the former House Speaker said. "He represents all the big government ideas, all the radicalism, all of the weird foreign policy that is at the heart of the Democratic Party."
Bernie Sanders' campaign did not immediately respond to Newsweek's request for comment.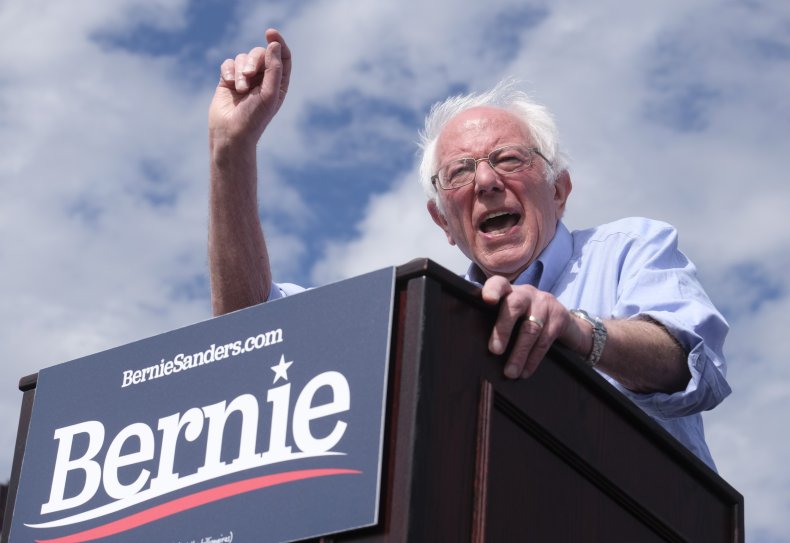 Gingrich summarized Sanders campaign as a "myth," and said that it couldn't stand up to facts. "Bernie Sanders essentially is a bumper sticker. It is a 'Gosh, I'd love a nice future where I didn't have to pay back my student loans, where everything was free, where somebody took care of me.'"
He concluded his Fox News appearance by saying that while Sanders has found a way "shade" his policies in an appealing light, he doesn't think that the senator would be able to defeat Trump.
"The problem that he's going to have, as any Democrat will have, is when you run into Donald Trump, you're running into somebody who's willing to go head on, who uses the power of his enormous Twitter following, which is larger than the three networks combined," Gingrich said. "I think ultimately, as I said a while ago, Bernie Sanders literally could be exactly the choice the country should face, because then we have the real debate."
Sanders' campaign has been critical of the Democratic Party of late, as his campaign looks to win big in the Nevada caucuses. "I've got news for the Republican establishment. I've got news for the Democratic establishment. They can't stop us," Sanders tweeted Friday.