Newt Gingrich Admits Trump Probably Lied About Existence of Comey Tapes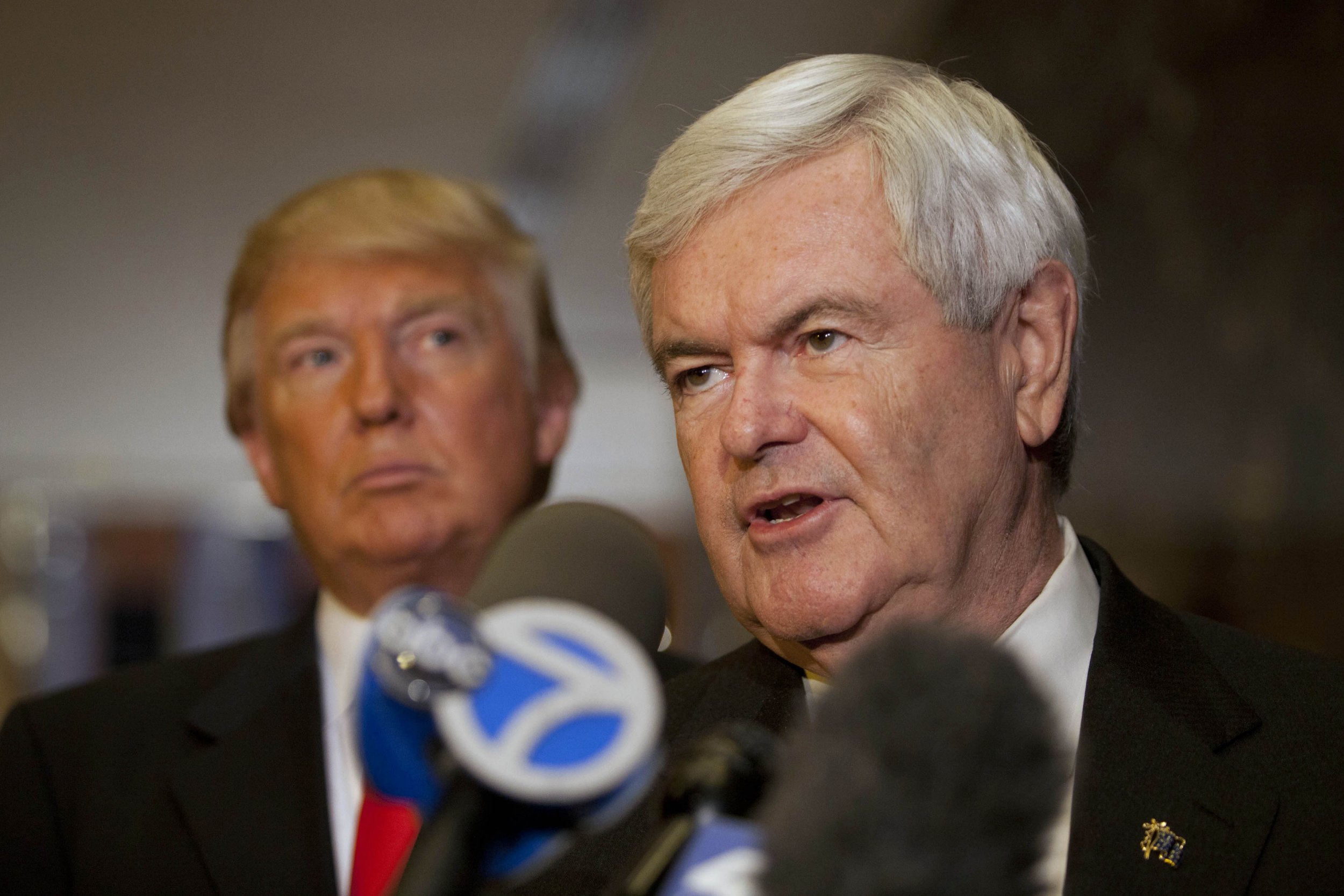 One of the biggest political mysteries of 2017 is what exactly was said during a private conversation between President Donald Trump and then-FBI Director James Comey in the Oval Office.
Comey said during testimony before the Senate Intelligence Committee that Trump told him he "hoped" that Comey would "let it go," referring to the FBI's investigation into then national security adviser Michael Flynn. Comey said that he "took it as a direction." To many, this could constitute obstruction of justice on the part of the president.
"This is the president and me alone, and he says, 'This is what I want you to do,'" recalled Comey, who felt so uncomfortable by the interaction that he made sure to take notes, which he then gave to a Columbia law professor, who gave them to the New York Times.
Related: U.S. lawmakers ask Trump to turn over any Comey tapes
Trump has denied Comey's account of the conversation, making the issue one of Trump's word versus Comey's. That is, unless the conversation was recorded—as Trump implied it might have been in a bizarre tweet, conjuring a comparison to the tapes that led to Richard Nixon's resignation.
After the tweet was posted, lawmakers rushed to call for Trump to turn over any tapes that may exist of his conversation with Comey. He didn't, and speculation has swirled around whether the tapes exist. Following Comey's testimony, Senate investigators set a deadline of Friday, June 23, for the White House to turn over any records of the discussion, including audio recordings.
In a story published Thursday by the Associated Press, former Speaker of the House Newt Gingrich all but confirmed Trump was lying about the existence of tapes. "I think he was in his way instinctively trying to rattle Comey," Gingrich said. "He's not a professional politician. He doesn't come back and think about Nixon and Watergate. His instinct is: 'I'll outbluff you.'"
In other words, hinting at the existence of tapes was an intimidation tactic. The problem with this is that Comey seems entirely confident in his recollection of what was said—and what may have been implied—in his meeting with Trump. During his testimony, Comey seemed giddy at the prospect that a recording of the conversation exists. "I've seen the tweet about tapes," he told the Senate Intelligence Committee. "Lordy, I hope there are tapes."
The day after Comey's testimony, during a joint press conference with the president of Romania, Trump was asked if the "tapes" he mentioned on Twitter actually exist. "I'll tell you about that maybe sometime in the very near future," said the president.
If White House Press Secretary Sean Spicer is to be believed, "the future" has arrived. "The president has said that he will make an announcement on this," Spicer said during a press briefing on Tuesday. "I expect it this week."