Newt Gingrich Plots His Comeback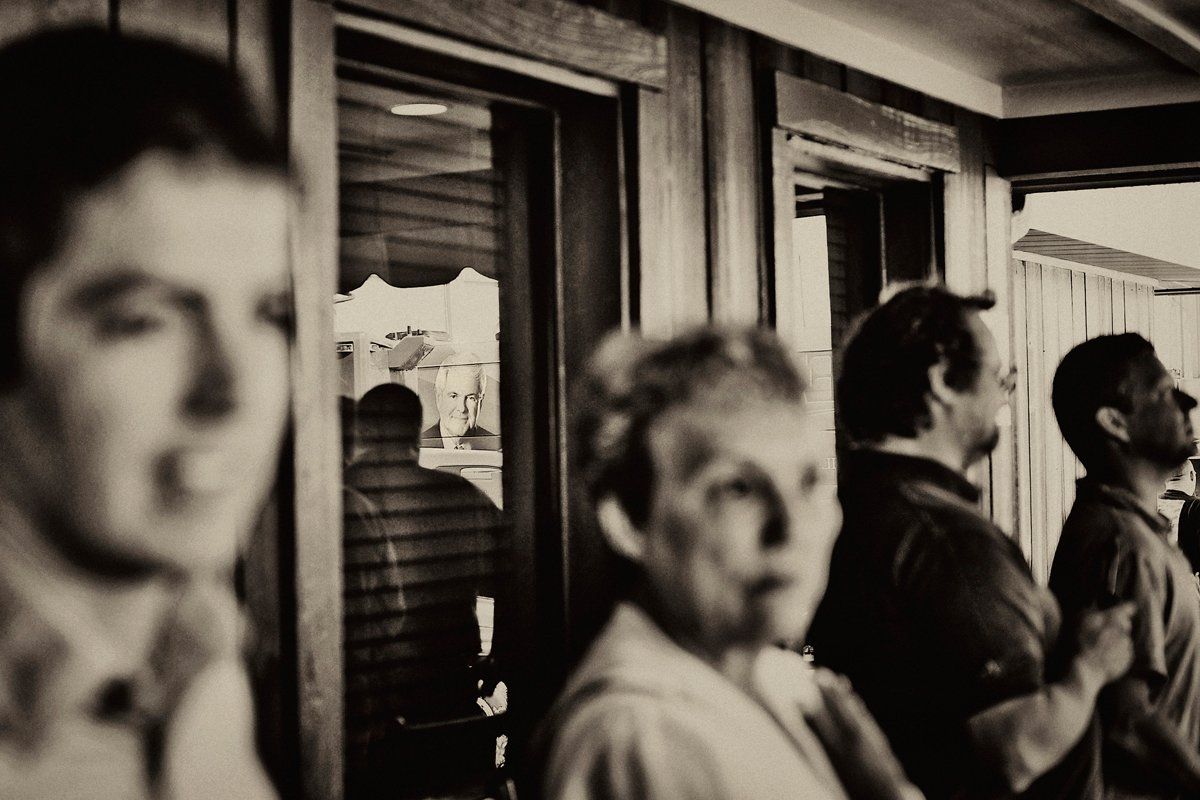 Newt Gingrich insists he's not angry.
He's disappointed, certainly, in the lack of substance and civility in America's political discourse. Indignant at the overweening influence of the media elite, Wall Street, and the Washington establishment, all determined to protect their power and privilege. Surprised that Republican presidential frontrunner Mitt Romney, their chosen vessel, would distort and dissemble so readily—spending tens of millions of dollars to slime Gingrich on television—in the service of his vast ambition. But not angry.
"No. Anger makes it trivial," Gingrich told Newsweek, as his big blue campaign bus, graced by a giant image of his silver-maned head, barreled down a Florida highway. "I think it damages the ability of the United States to govern itself to have leaders who behave like this."
Gingrich's critique of flawed leadership requires him to look no further than the mirror. As speaker of the House in November 1995, he boasted that he orchestrated a shutdown of the federal government largely because President Clinton snubbed him on Air Force One—relegating the speaker to the back of the plane and making him disembark by the rear door during a trip to Israeli Prime Minister Yitzhak Rabin's funeral. "It's petty," Gingrich explained his actions at the time, "but I think it's human."
He is nothing if not human—a roiling cauldron of appetites and emotions—and dyspepsia is never far below the surface. He comes by it honestly. In a classic 1995 Vanity Fair profile, shortly after he ascended to the speakership, he spoke at length to Gail Sheehy about his lonely childhood as the son of a manic-depressive mother, the adopted son of an emotionally rejecting stepfather, an Army officer, and Newt's biological father who was adopted by his own parents and abandoned Newt at an early age.
"My father grew up as a very angry person," Gingrich told Sheehy. "Big Newt was physically enormous ... My mother was very frightened of him. So she decides to file for divorce. He tries to talk her out of it, fails, scares her even more, so she divorces him and then marries Bob Gingrich, who is also adopted ... So that's the background, and people assume I'm some right-wing, out-of-touch Neanderthal who doesn't get it. I mean, I'm adopted! Both of my fathers are adopted! I mean, give me a break!"
It wasn't until he was 16 that Newt learned that his biological father had been all too happy to give him up, easily agreeing to his adoption by another man and allowing the boy's surname to be changed from McPherson to Gingrich. "I was furious," he told Sheehy, "because I figured out ... that my real father had agreed to allow me to be adopted." Gingrich can be proud of overcoming the obstacles of his childhood—and understandably aggrieved at how his rich, handsome, self-disciplined rival, the former governor of Massachusetts, has belittled his achievements and destroyed his character. The fit and trim Romney—who, at 64, is in the same generation as the plump, 68-year-old Gingrich, but looks more than a decade younger—denied him a second primary victory after South Carolina and administered a savage beating in Florida and beyond. The Romney campaign and the pro-Romney super PAC, Restoring Our Future, have kept their collective boot on Gingrich's throat long past the interval many would have thought necessary, or even seemly, and they show no indication of removing it.
"They can't," Gingrich said, "because they know the second they do, I'll beat 'em. Look at the national polls [in which he had been running ahead]. Any time Romney's not pouring mud, he loses. He has no ability to build himself up. He has no ideas worth rallying around."
Gingrich added: "I'm not trying to sound angry. I'm trying to sound definitive. Tough? Yes. Angry? No. Mitt Romney's who he is." His words, taken at face value, amount to a primal scream. But they are uttered with a dispassionate air, as though he is striving to play the role of "historian" (as this former high-school and college teacher frequently identifies himself) objectively analyzing the prevailing political dynamic. Indeed, Gingrich says he will hold his nose and support Romney if he's the nominee. "Sure, he's not as bad as Obama. You can't reduce the future of the United States to personality." Yet increasingly, Gingrich is a vehicle for populist grievance: the Candidate of Rage.
"Probably not as much as we will be," Gingrich noted, as he laid out his game plan for the accumulation of delegates in the proportional caucus and primary contests during February and March in Nevada, Colorado, Minnesota, Arizona, and several Southern states, especially his home state of Georgia in the March 6 Super Tuesday delegate haul, when he believes he has a shot at resurrection. "I mean, what you have today is a very liberal candidate [Romney] hiding behind a wave of negative ads, paid for by Wall Street in order to avoid Wall Street losing control."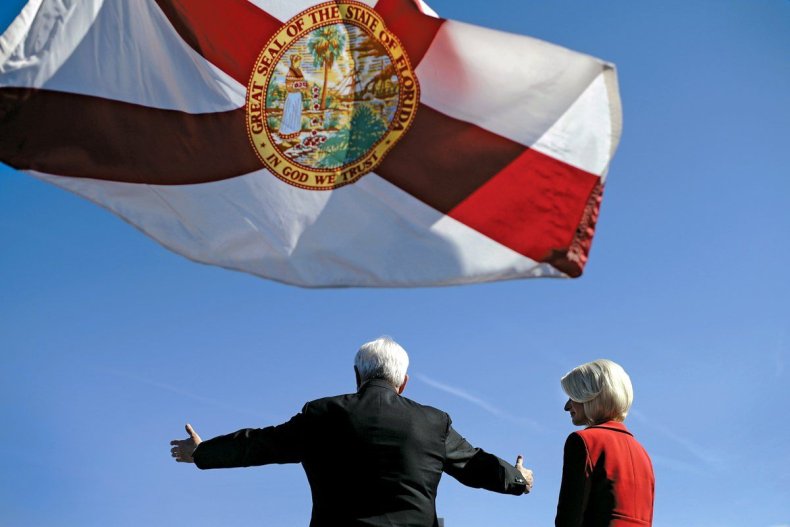 Gingrich has long possessed a predatory sense of opportunism (see his successful crusade in the late 1980s to oust House Speaker Jim Wright), and he's always ready to pounce. Thus his attempts to exploit Romney's recent gaffes (blurting out that he's "not concerned about the very poor" and edging Newt out for the dubious honor of being endorsed, cartoonishly, by Donald Trump) could ultimately bear fruit.
Yet Gingrich's two dreary Florida debate performances belied his previous billing as a master showman. He plans to spend the weeks leading up to the next debate—on Feb. 22 in Mesa, Ariz.—tarring Romney as a liar.
"The big surprise to me," Gingrich claimed, "was Romney's ability to say things that were so patently false. There was no way in a civil discourse to confront him ... It's very hard when you're in a debate setting, because you hadn't laid the predicate for explaining—which we're now doing."
If Romney is such a prevaricator, then why not just tackle him head-on, the way Joseph Welch famously challenged Joe McCarthy during the 1954 Army-McCarthy hearings: "Have you no sense of decency, sir?"
"You've got to carry the audience to that point," Gingrich replied. "Welch says that at the end of McCarthyism, not at the beginning. So the audience has to come with you. And we're working on that ... Trust me, we will have worked it out the next time he's in the room with me. But I want the audience to walk in understanding: You're about to see an honest guy debate a dishonest guy."
That, to put it mildly, is a leap of faith. Gingrich—much like Romney coping with such inconvenient issues as his health-care mandate in Massachusetts, his checkered career at Bain Capital, his eye-popping tax returns, and his incomplete financial-disclosure statements—has been compelled to engage in all manner of magical revisionism. Gingrich has provided a variety of implausible explanations for his $1.6 million consulting fee from Freddie Mac, his support for a federal health-insurance mandate as recently as 2009, and his television ad on the couch with Nancy Pelosi to favor legislation addressing the scourge of global warming. Unlike Romney—who, as he never tires of repeating, has been married to the same woman for 42 years—Gingrich wed his third wife, Callista, after a seven-year extramarital affair. He lugs so much personal baggage onto the national stage that one of his Tampa campaign co-chairmen, Michael Goldrick, exhorted a primary-eve rally: "Let us pray that God throws it over his shoulder into his ocean of forgetfulness."
New Hampshire Rep. Charles Bass, who arrived with the "Gingrich revolution" class of 1994 that restored Republican rule after four decades in the minority, recalls that Gingrich resigned the speakership and his House seat "because he had his own problems. He knew he could not count on the support of the conference moving into the next Congress because of the perceived hypocrisy of his own life vis-à-vis President Clinton." Former Pennsylvania Rep. Robert Walker, national chairman of the Gingrich campaign, offers a different version of Gingrich's departure, saying he could have collected enough votes to remain as speaker, but at the unacceptable price of appeasing the old guard and rolling back such reforms as term limits for committee chairmen. While the Romney campaign has capitalized on the sheer number of Republican House members who couldn't abide Gingrich's leadership style and are now willing to call him "erratic" and "unreliable" in frequent conference calls with the media, Gingrich has recruited congressional veterans J.C. Watts, Bill McCollum, and Dan Burton to give contrary testimony. "Newt and I had a lot of knockdown fights, and he can be pugilistic," says Burton, who represents Indiana's Fifth District. "But he was always willing, after the hard-core discussion, to use reason and come to a strong decision."
The Romney advertising machine—and the frontrunner himself—attributes Gingrich's leave-taking to the previous year's House ethics sanctions, intoning over and over: "He resigned in disgrace." Bass, a Romney supporter, insists he likes Gingrich personally—never mind that he believes "a Gingrich presidency would be entropic." Gingrich is "smart, he's a thinker, he has a lot of interesting ideas, he's innovative, he's declarative," says Bass, who lost his seat in the Democratic landslide of 2006 and won it back in 2010. "I like teachers. He's a good teacher."
In some ways, the 2012 primary fight has cast Gingrich as the Republican analog of 1992 Democratic candidate Jerry Brown, the would-be spoiler who gave Bill Clinton fits right up to the convention. Gingrich shares with California's current and former governor, who thrived in the Golden State's political establishment as the son of Gov. Edmund G. "Pat" Brown, a rhetorical disgust for the corrupt system that formerly rewarded him, a mercurial temperament, a sense of destiny, a roller-coaster career trajectory, and a weakness for intellectual faddism and seemingly outlandish policy ideas. Brown's nickname during his first term in Sacramento was "Governor Moonbeam." After Gingrich proposed, in a speech near Cape Canaveral, that the United States revive its manned space program by establishing a colony on the lunar surface inhabited by 13,000 Americans, he could easily become known as "Speaker Moonbeam."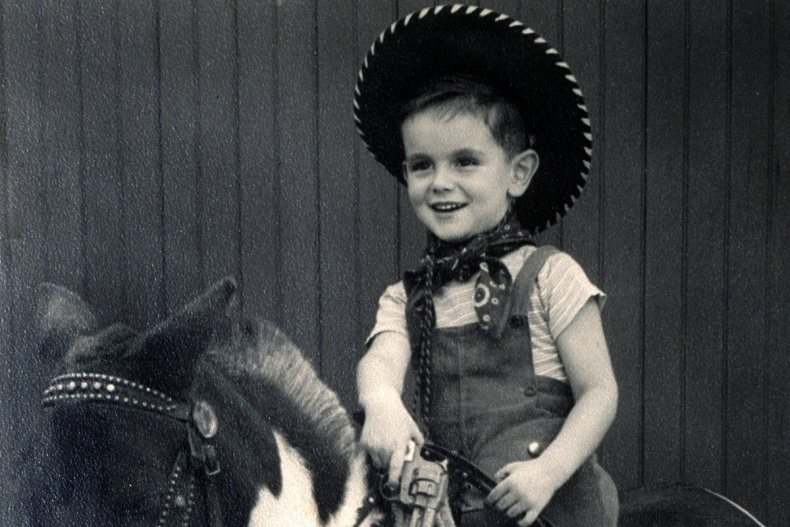 But wrath and resentment are his messages of the moment. No less a tribune of populist complaint than Sarah Palin—whose husband, Todd, formally endorsed the former speaker and has been making phone calls on his behalf—has urged her followers to vote for Gingrich in order to, if nothing else, "rage against the machine."
University of Virginia political scientist Larry Sabato has known Gingrich for two decades and argues that anger and grievance have motivated the candidate during much of his career. "Going right back to the 1990s, he had loads of grievances," Sabato says. "He had a grievance against Bill Clinton for not treating him as an equal. He had a grievance against many of the members of his own caucus because they brought him down [forcing him to resign the speakership after the disappointing midterm elections of 1998]. He had a grievance against the Democrats because they were always criticizing everything he did. He feels he's never been recognized for his talents and that his accomplishments have always been denigrated. He has always been an outsider."
Sabato adds: "This new iteration of Newt Gingrich is as the Tea Party candidate. He's the populist instrument of Tea Party anger, and right now that anger is directed not at President Obama but at the Republican establishment." That clash has been played out in recent days in the campaign equivalent of hand-to-hand combat. Various Romney surrogates—some of them House members who served under Gingrich—show up at his rallies to stand in the back, trashing their former colleague to the traveling press corps. The candidate himself professes sang-froid about these interlopers—"It's a free country," he says, shrugging. "I don't know—does the term 'desperation' come to mind?"
It was the kind of guerrilla action Gingrich himself would have engaged in more than 30 years ago, when he was a frenzied backbencher regularly accusing House Democrats of corruption and blindness to communism, of being shameful, sick traitors out to destroy America. Gingrich says he is much more in control of himself these days, and if he ever loses his temper or lashes out, as he used to do, it's well out of public view.
His regular denunciations of the "vicious" media elite are a ruse; he actually enjoys the company of journalists, knows precisely what they need, and is eager to deliver. He can sometimes be found at the bar with his supposed enemies, having a beer and bantering at the end of a long day (unlike Romney, a devout Mormon and teetotaler, and decidedly not a media schmoozer). "If you're not in The Washington Post every day," he once famously said, "you might as well not exist."
Despite his aggrieved political message, Gingrich seems happily settled into his 11-year marriage, pleased to be a doting granddad and the father of two adult daughters who are working tirelessly in his campaign. The importance of Callista, whom he started seeing on the sly when he was the 49-year-old minority whip and she was a 26-year-old staffer on the House Agriculture Committee, cannot be overestimated. "Well, she's incredibly important to me, because she fills a gigantic space in my life," Gingrich confided on the bus as his wife listened in from a table 10 feet away.
"Very!" she called out, and the two shared a laugh. "I'm dramatically calmer when she's around," Gingrich continued, as the bus pulled out of the Villages, a retirement community where he'd just held a rally with 5,000 senior citizens. Callista instructed the driver to honk the horn twice in farewell. "She has a very good sense of pacing," he went on. "And she's remarkably disciplined and professional. She's really good working the crowd. She's really good paying attention to people. She probably pays attention to people better than I do. At the same time, she's got a really high sense of professional standards. If you look at the logo on the side of the bus, she really dramatically improved it. So there are lots of places where she intervenes and fixes. She tweaks constantly." Does she tweak Gingrich? Callista burst out laughing again, and her husband joined in. "All the time! Starting with my hair. I think the flyaways in my hair are one of her pet peeves."
Yet even the most devoted mothering won't heal every wound. In a sense, Gingrich remains the needy, lonely boy—needy for attention, validation, adoration—and he looks for love in many of the wrong places. Members of the Republican establishment, his metaphorical dads, have showered their affection on Mitt. They reward Newt's quest by trying to destroy him. But he can't bring himself to fold—that would be psychic death. So he soldiers on, slouching toward his last hurrah.